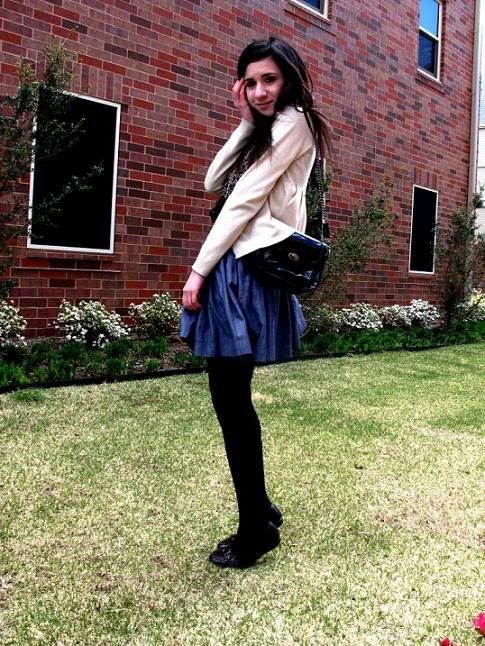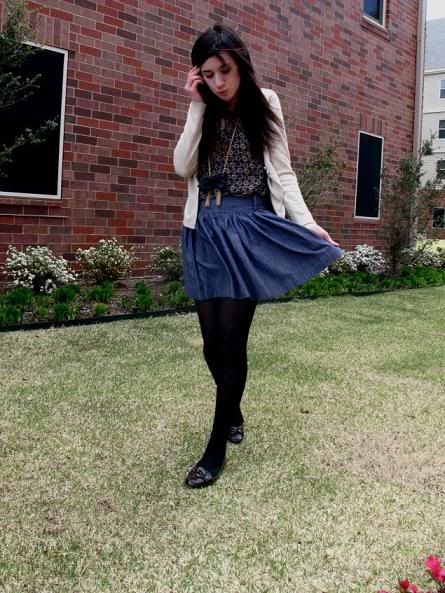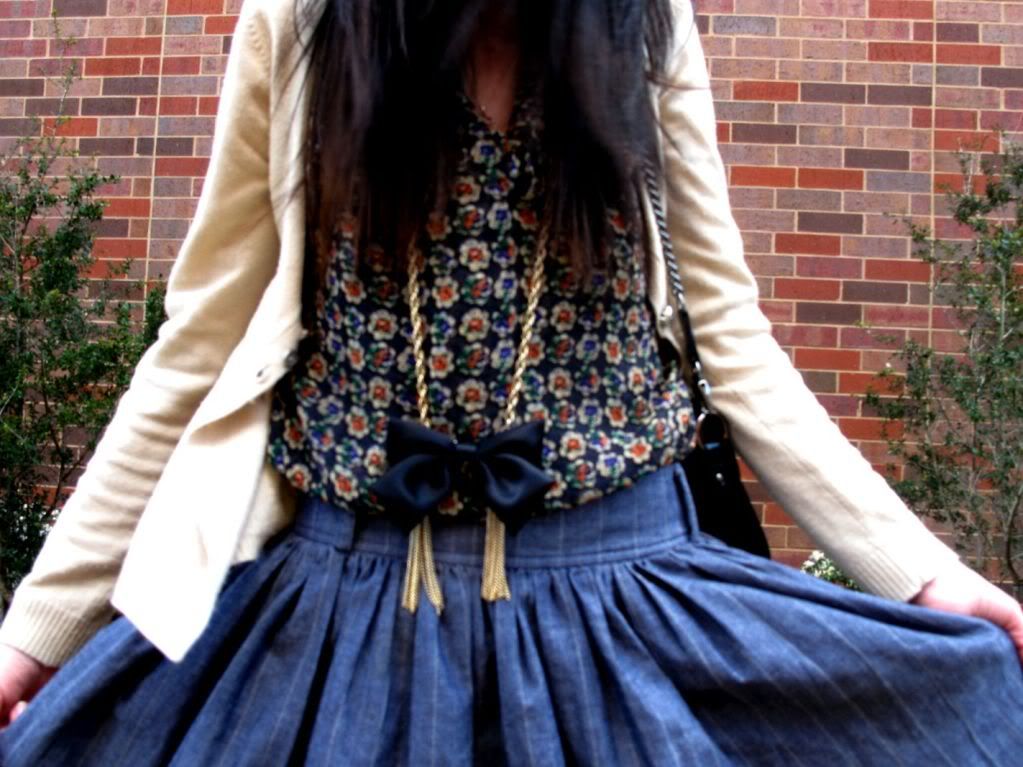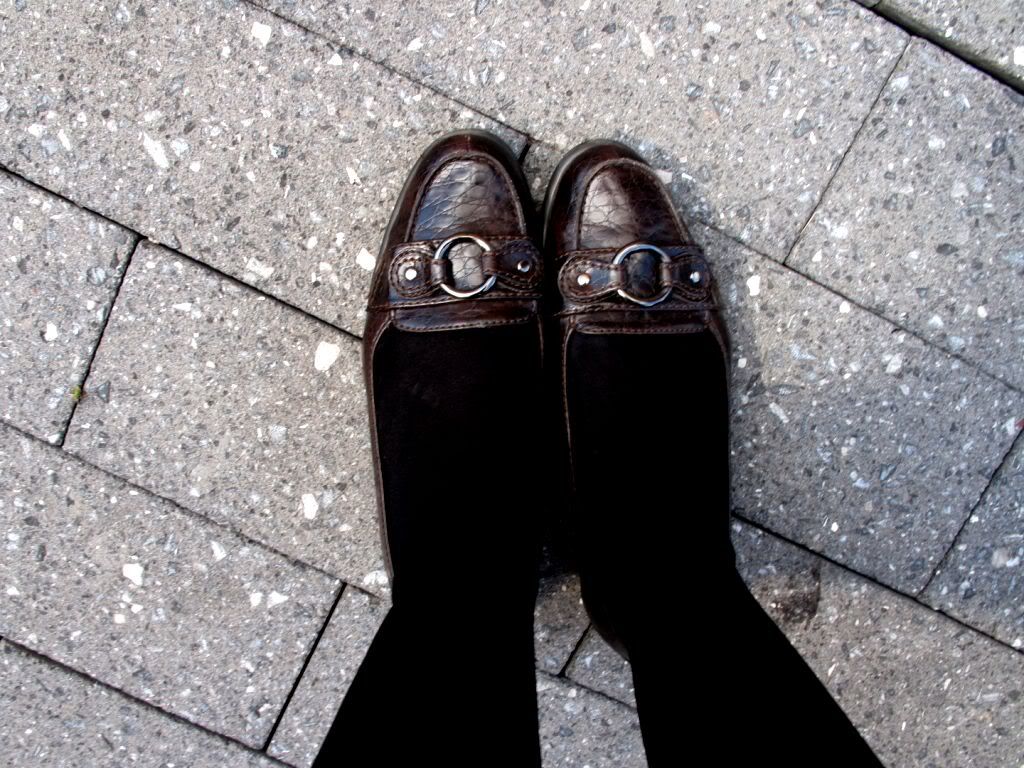 Surprise! I straightened my hair for once. I'm quite sure that a like it wavy better, but a change of pace is always nice. Today was a day where I experimented with color. I always feel that the first few days of spring weather should be this way.
My favorite thing about this is the bow I added to my favorite necklace. It's a hairbow but it fitted quite nicely at the end of this tassel necklace. I mean hey, on a shopping ban one has to get creative with old clothing and accesories!
Also, the lovely Rebecca from The Clothes Horse interviewed me through a game of Would you Rather. I'd love if you'd check it out here :)
PS- The internet has convinced me to join twitter. Please add me here!
Wearing: f21 pleated skirt, top; Delias Cardigan; Target shoes; Jenny Yuen 'Gia' bag; Walmart tights;