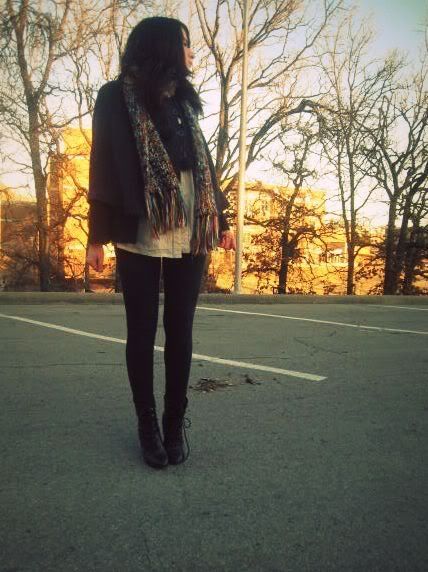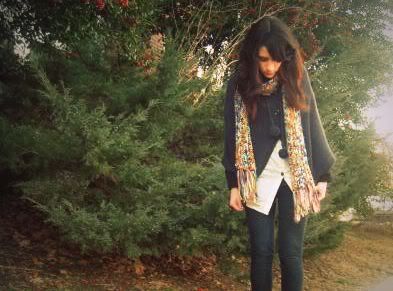 Today's lazy, lazy outfit. Boyfriend came down with the flu, there's a high chance that I may get it, this is here at the most inopportune time for us! But then again when is the flu ever convenient?
Anyways I was tagged by
STARR
. My very first tag ever!
A) Four places that I go to over and over:
Dining Hall

Starbucks
Library

Student Union

B) Four people who e-mail me (regularly):
AIU

School
Mom and Dad

Chictopia

C) Four favorite smells:
Jasmine

Chance by Chanel

baking bread bread

the pages of an old book

Four places I would rather be right now:
ON A BEACH

with my family and friends from home

living in a house not a dorm

Australia where its summer

E) Four people I tag:
Lydia- Style is Style

Flair to Remember

The Stylish Wanderer


Little Miss Dress up



F) Four TV shows I watch:
Gilmore Girls

How I met your Mother

Gossip Girl
The City
Have a lovely day everyone, and if I disappear for a bit, it's probably because I came down with a flu!