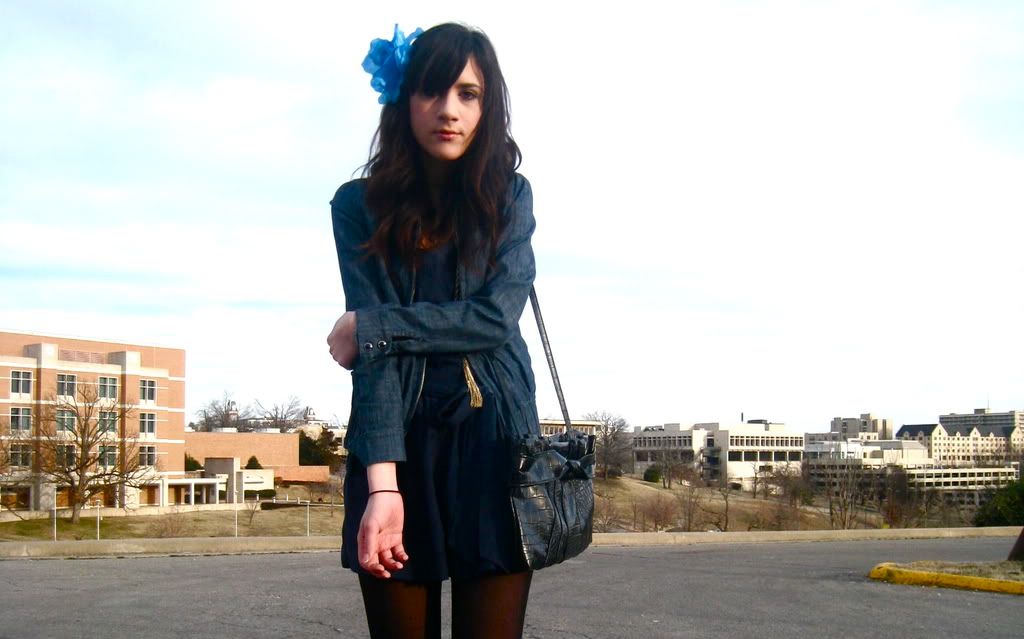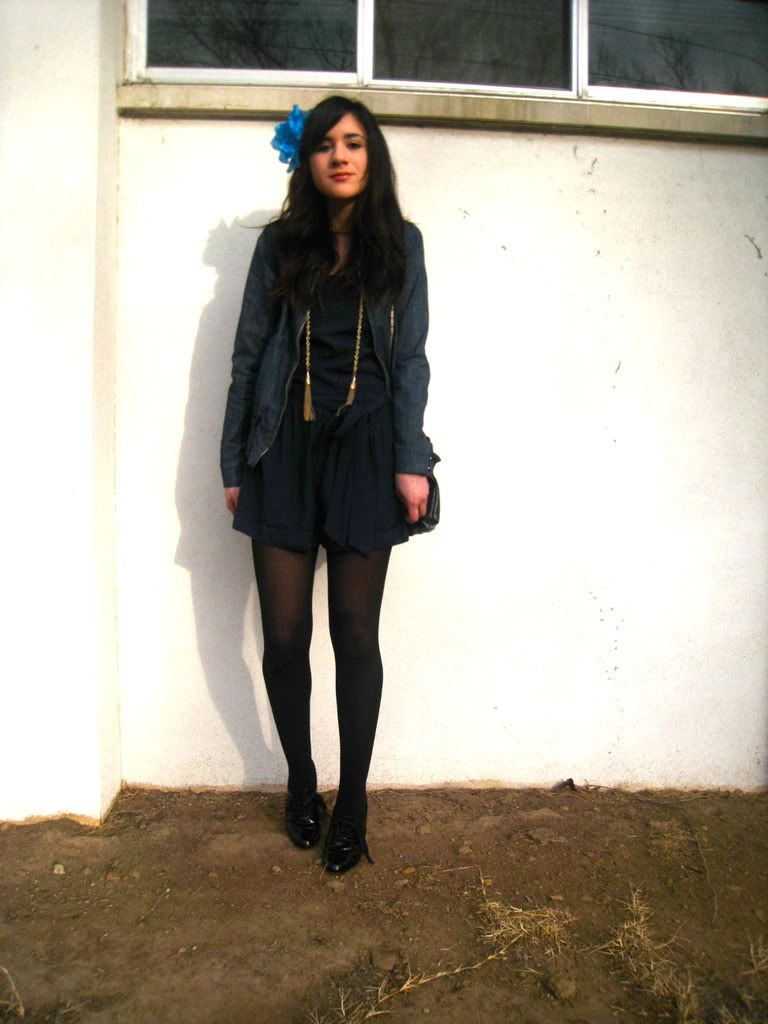 Wow, Yes it is true that I am wearing three pieces of blue. One of my favorite color combinations is the deepest of navy with the darkest of black. Anyways, I hope everyone who is an Academy Awards lover enjoyed the show. I am so ecstatic that Slum Dog Millionaire won best film of the year! Anyone who has not seen it yet, must make time to go see it.
Hope everyone has a wonderful start to your week!
Wearing: romper; fioni payless oxfords; f21 necklace, tights, flower hair accessories; jean jacket from Nordstrom's; vintage clutch.