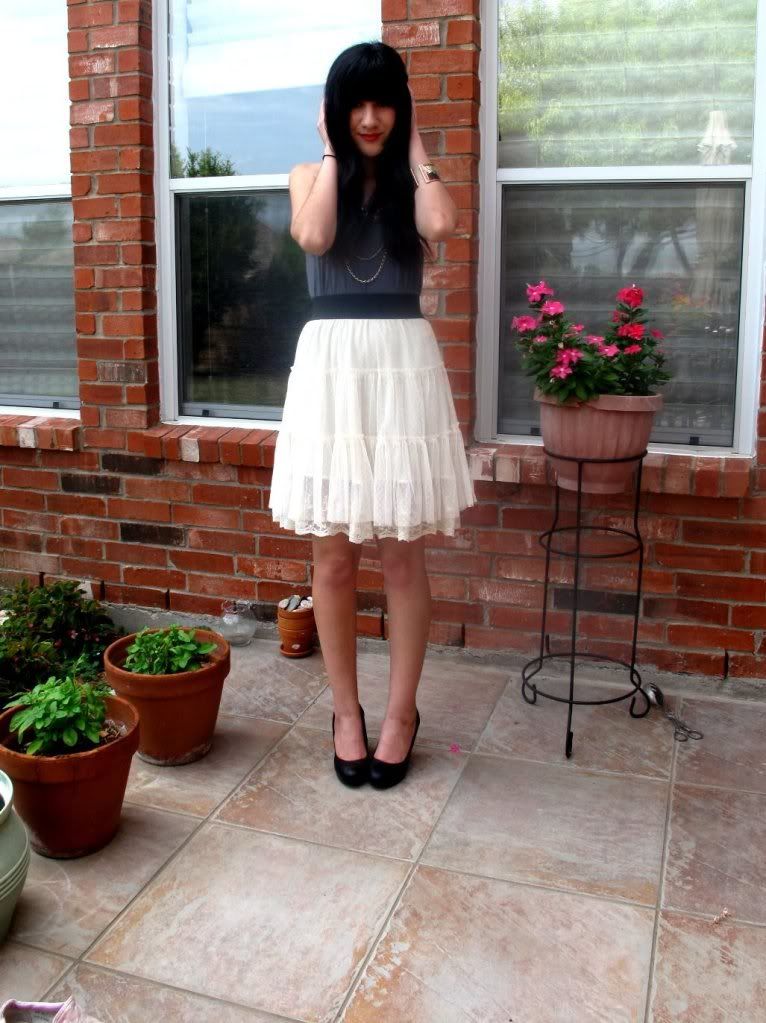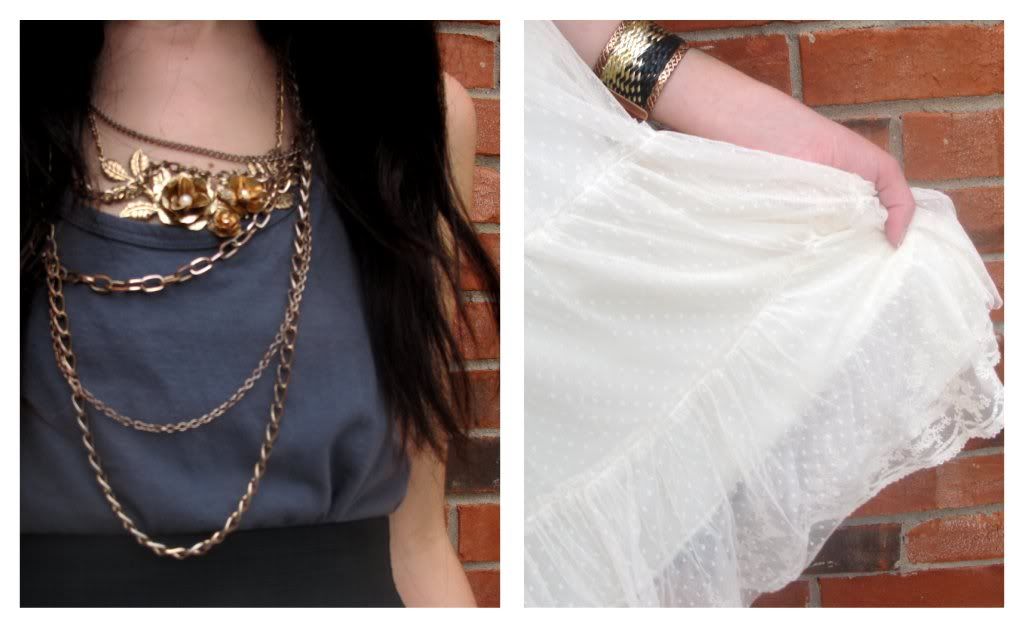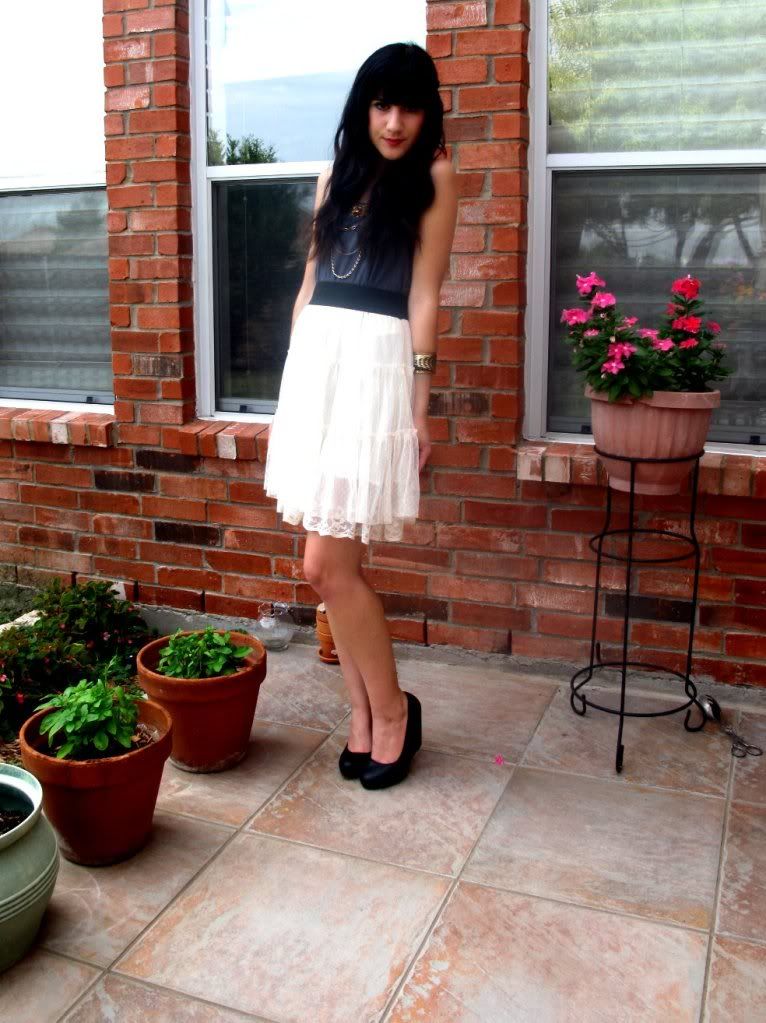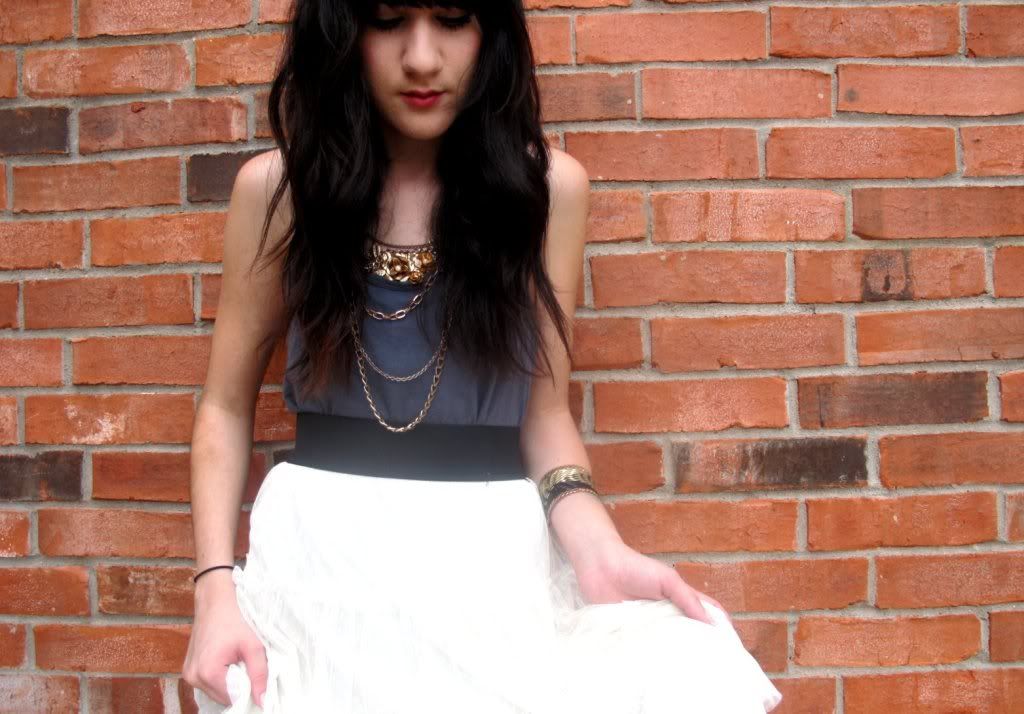 I must say, that in the midst of all this crazy 80's and 90's inspired fashion, I have found myself as of lately to be drawn to more simplistic feminine options. This may be a phase, but skirts and dresses have been prevailing as my number 1 choice in my wardrobe.
This skirt was purchased to fulfill days where I feel like a fairy/princess. Seriously, I am not kidding. I've already caught myself prancing around in it twice. Thumbelina and also inner-child-Bonnie have their stamp of approval.
wearing: f21 skirt; random tank; h&m wedges.