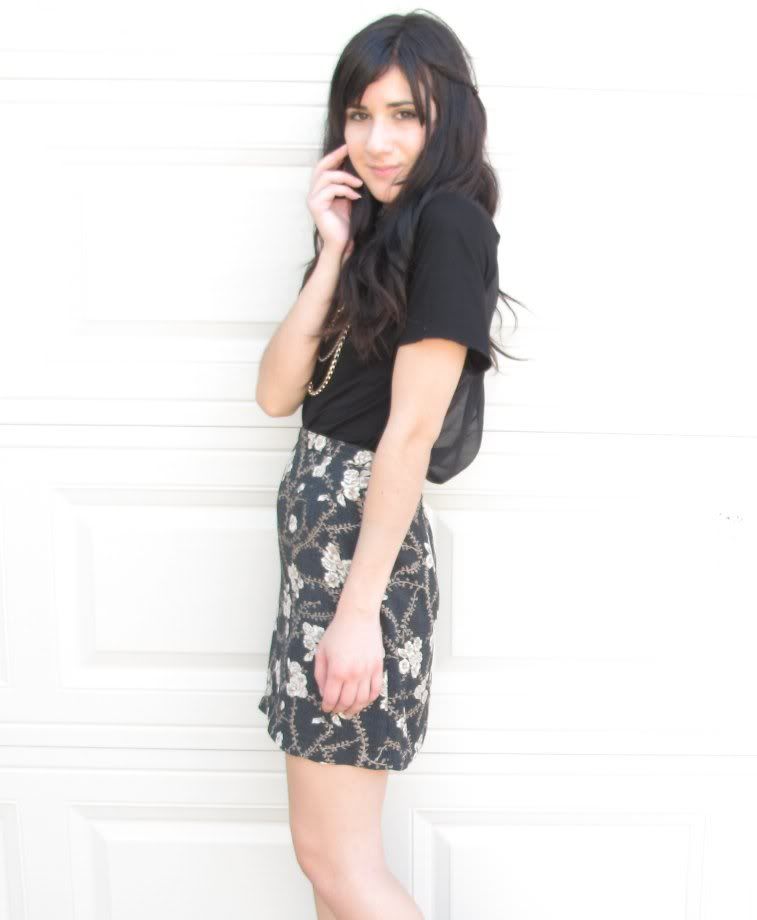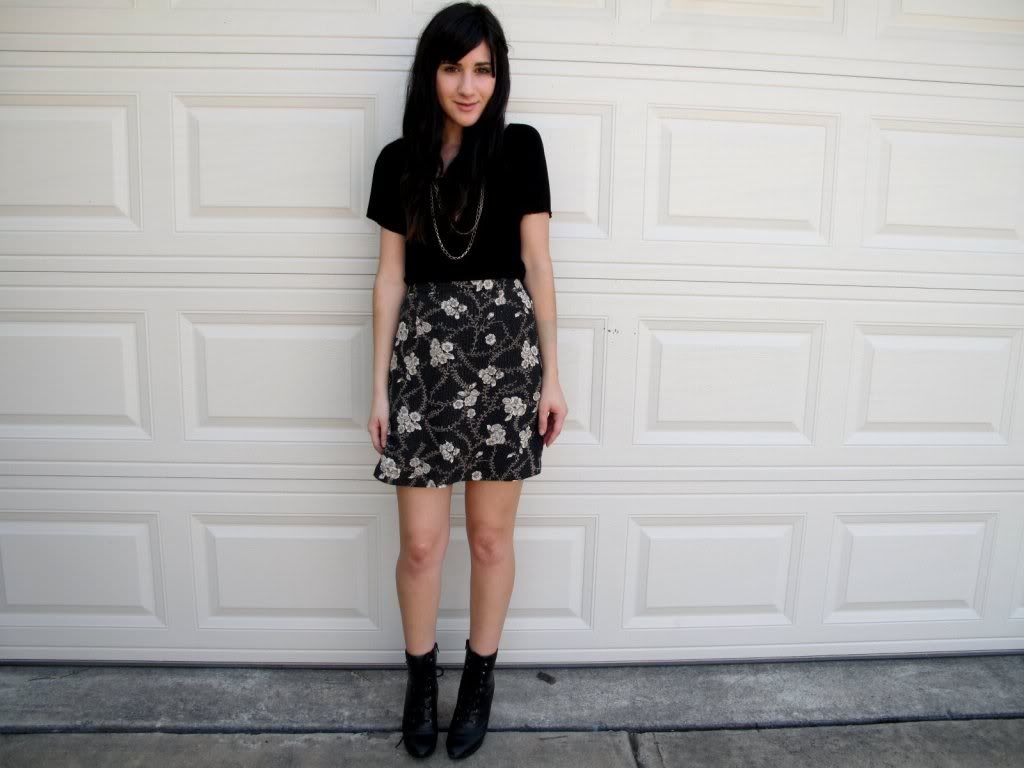 Well I am so so happy to say that the weather in Texas is finally cooling down. Well... kind of.
I guess by cooling down I mean bearable to stand outside again. I've
been wearing boots again lately, which is definitely one of my favorite things
to wear period. I am so looking forward to getting knee-high boots this season.
Anyways, this floral skirt is yet another piece I purchased from that thrift
store! Haha I would take you all there if I could.
Hope everyone is having a lovely week so far :)
Wearing: payless fioni boots; thrifted skirt; UO shirt; f21 neckalces