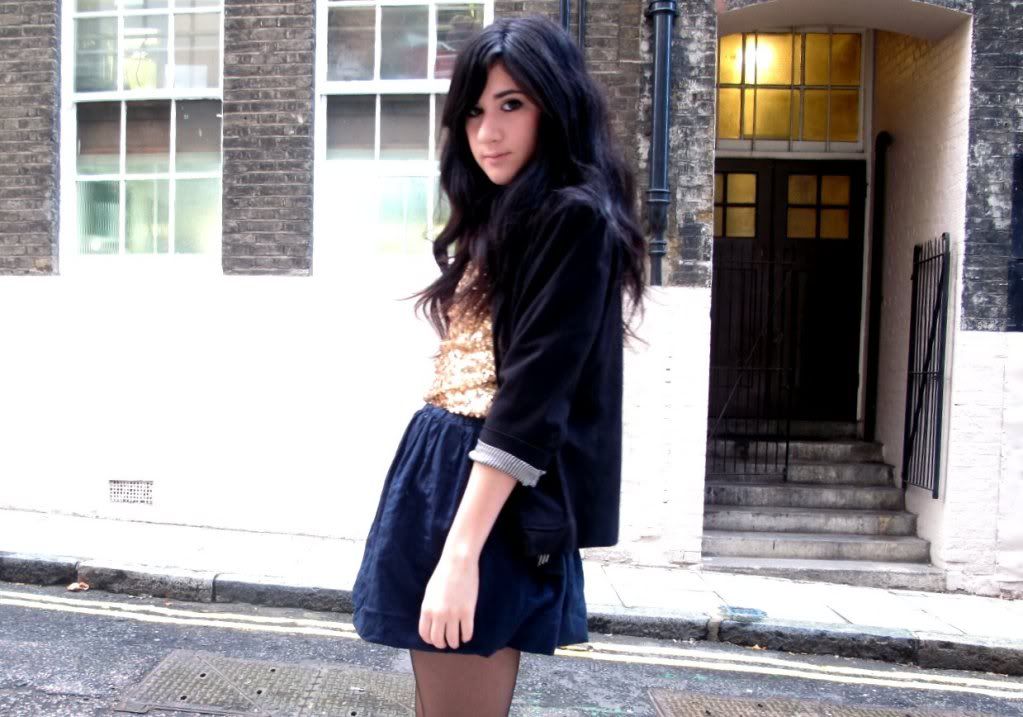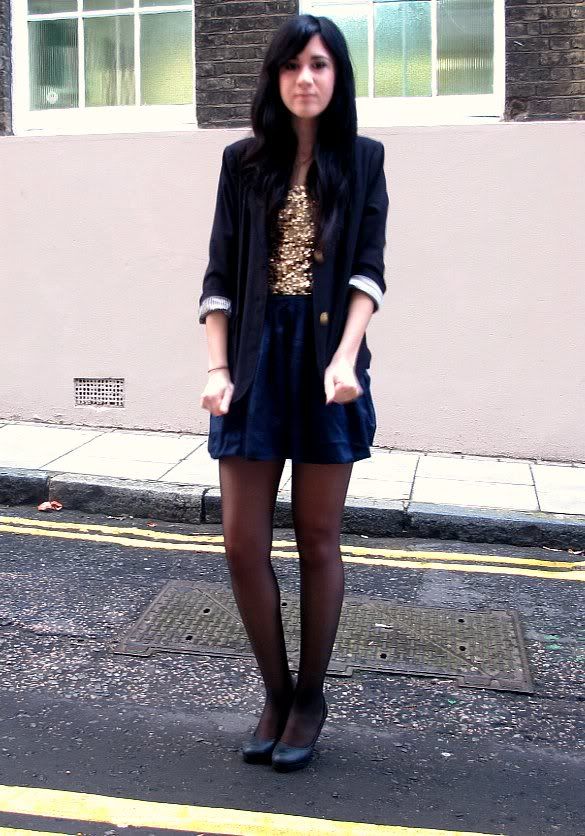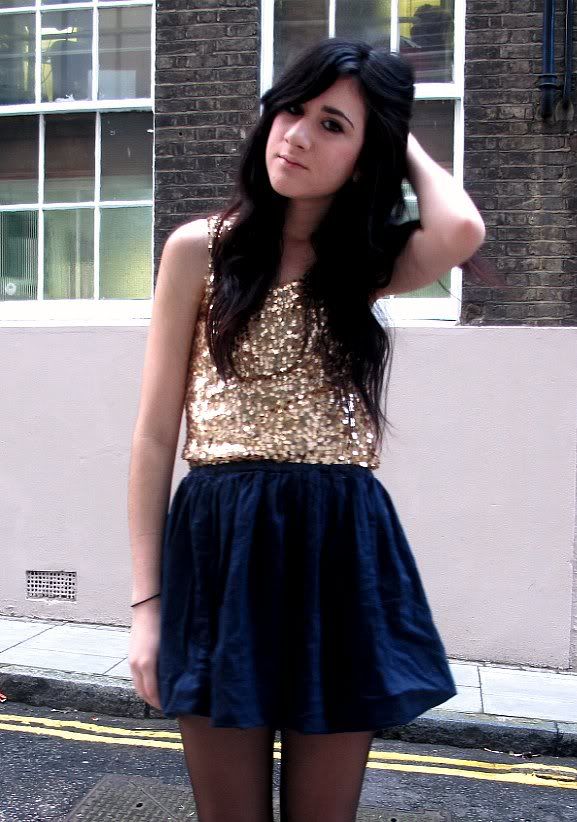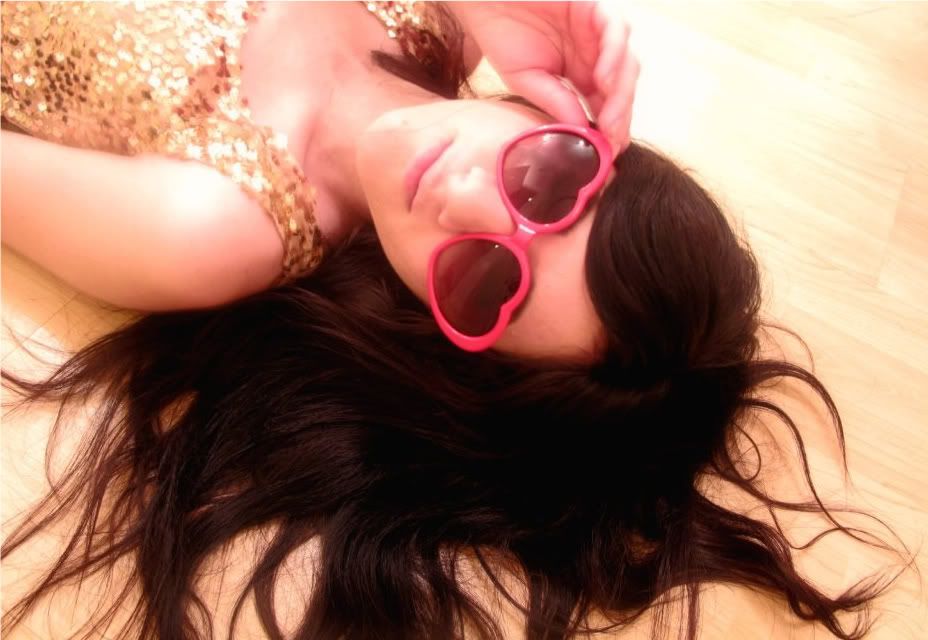 Happy Friday everyone! Hope everyone had an ever so lovely
week. It's been a stressful one for me. The end of the term never fails
to deliver loads of stress/projects/uneasy feelings. Good new is: I only have
a few more weeks until its all over. It's almost December,
and that means Christmas parties! This is definitely the type of thing I
would wear to one. Sequins=Happiness, Happiness= The Hoilidays.
Also... there is just one thing that I would like to address. In
the past few months I have received loads of "annonymous" negative
comments. I've chosen to ignore all of these until I received this one:
someone telling me i should
lose
some weight. I mean, really?
I find this highly disgusting. I'm a perfectly normal healthy weight,
and it's people like you who think people should resemble sticks and twigs that
cause millions of girls around the world to feel result to unhealthy matters
to look "perfect". It's just very sad to me.
Excuse me for the rant... anyways I hope you all have a wonderful weekend!
I couldnt resist taking this photo pairing my gold sequins with
heart-shaped sunglasses. Something about it screams vintage
Hollywood glamour, and sometimes it's just really fun to pretend.
And last but not least... introducing: SHOP flashesofstyle!
Click
here
to see my closet.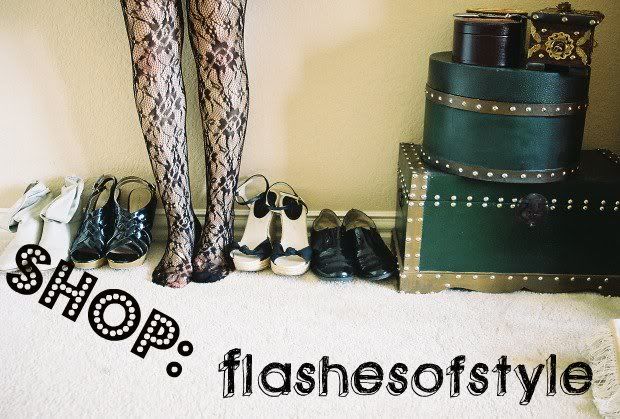 Wearing: f21 skirt; Sequin dress; thrifted sunglasses, H&M heels