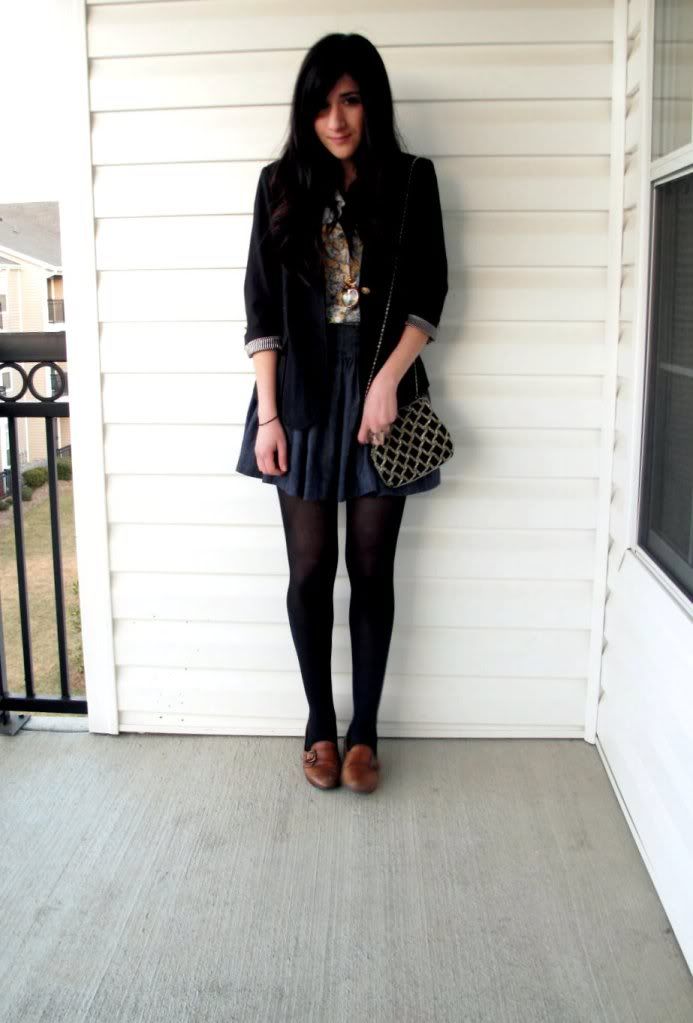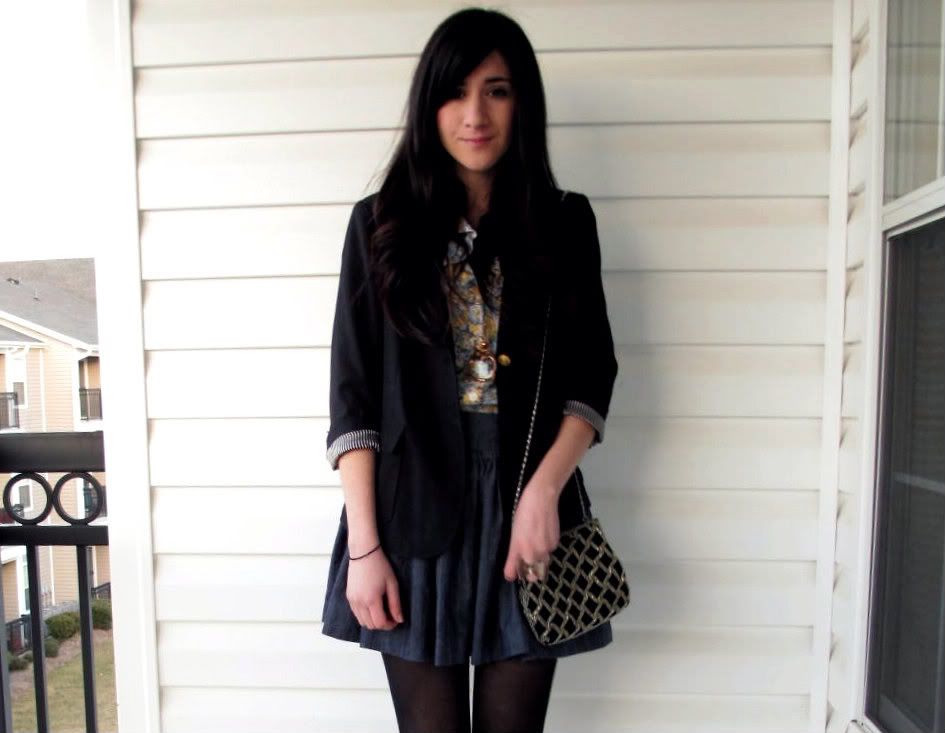 Wow... a pleated skirt, florals, and extravagantly embellished bag.
It's obvious that I was in the girly mood today, but what else is
new? I'm missing London town so very much, so I decided to
put on this Alexa Chung-inspired outfit to remind me of the place
I love most! Speaking of which, it's time for me to find my summer
internship, and I am at a complete loss as to where I want to go.
I've got it narrowed down to New York or London, but there is still
such a decision to be made about these two! I'll keep you all
updated on where my life is taking me, as I undergo the stresses
of slowly entering "the real world", hehe. Should be quite the adventure.
wearing: f21 blazer & skirt; thrifted bag & shoes.