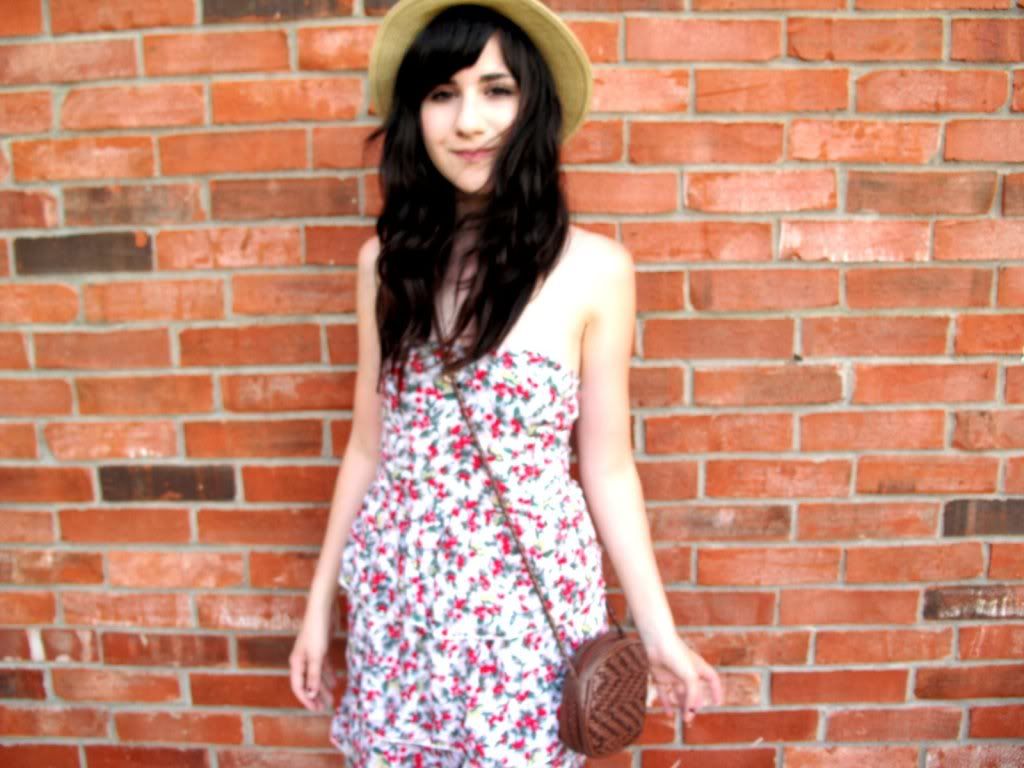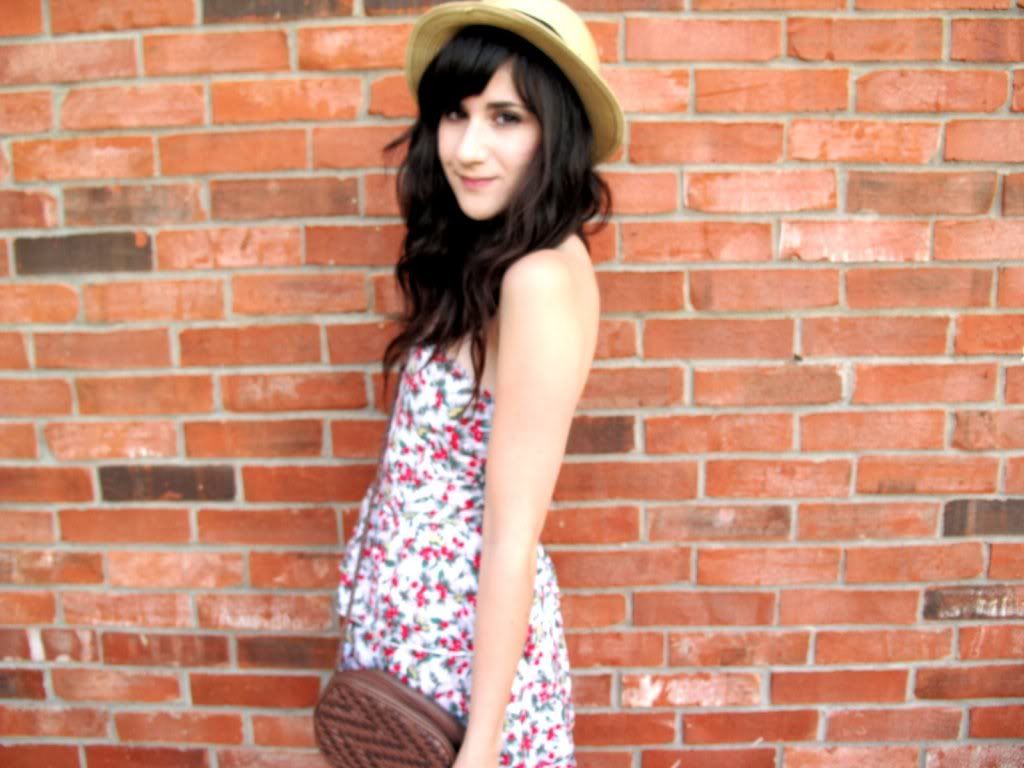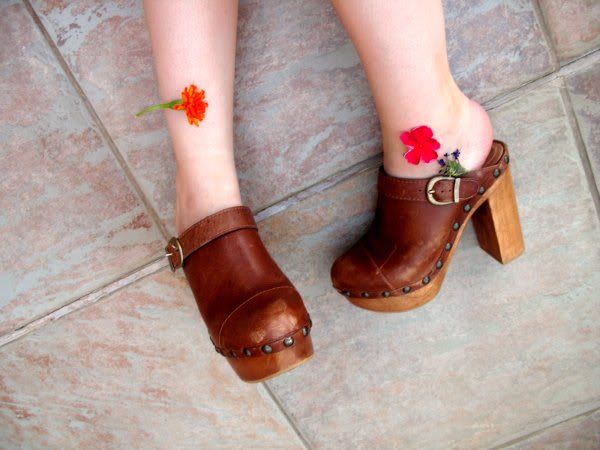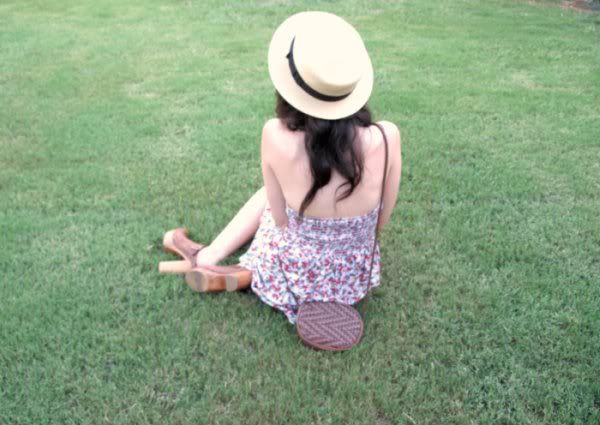 So... I finally got my camera back, hurray!
Except for one little thing. They totally
ruined my lense, and now photos taken
from a distance turn out blurry! For example:
the second picture. Blurry right? Please tell me
your opinions so I can know whether I am being
a perfectionist or not.
Anyways, the accesories in this photos are
my current summer essentials. Straw hat,
vintage brown leather bag, and clogs!
I have basically been living in these things, I
am truly obsessed. I wore this outfit to
a wedding and have grown quite smitten with
this dress as well. Can't wait to dress it up/down.

What are your summer essentials?
Wearing: Francesca's Collections dress; f21 hat; vintage bag; Steve Madden Clogs