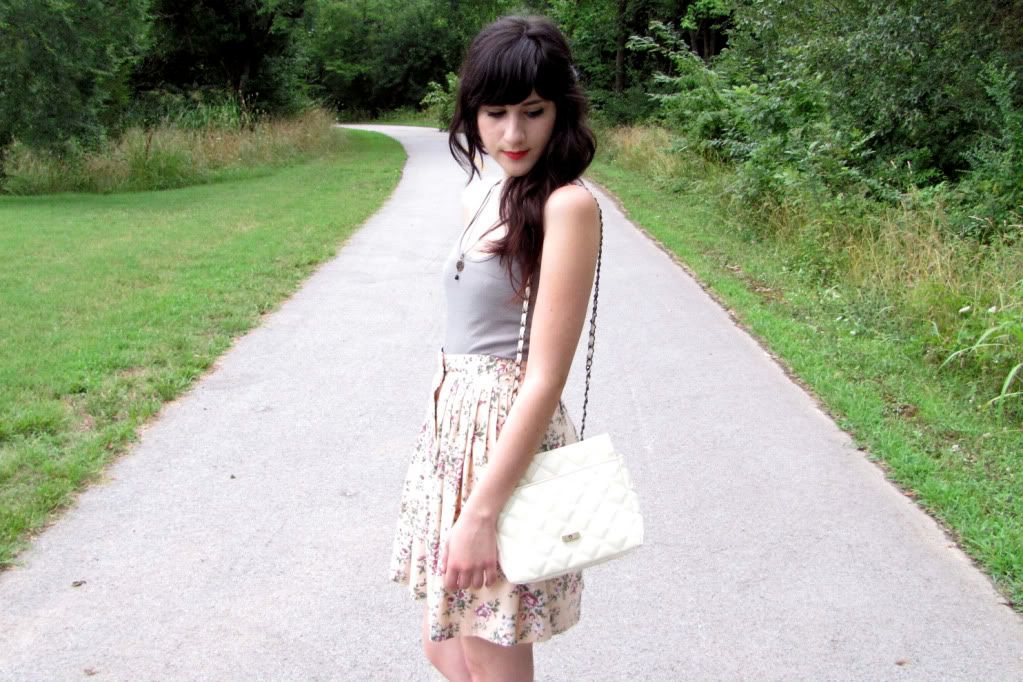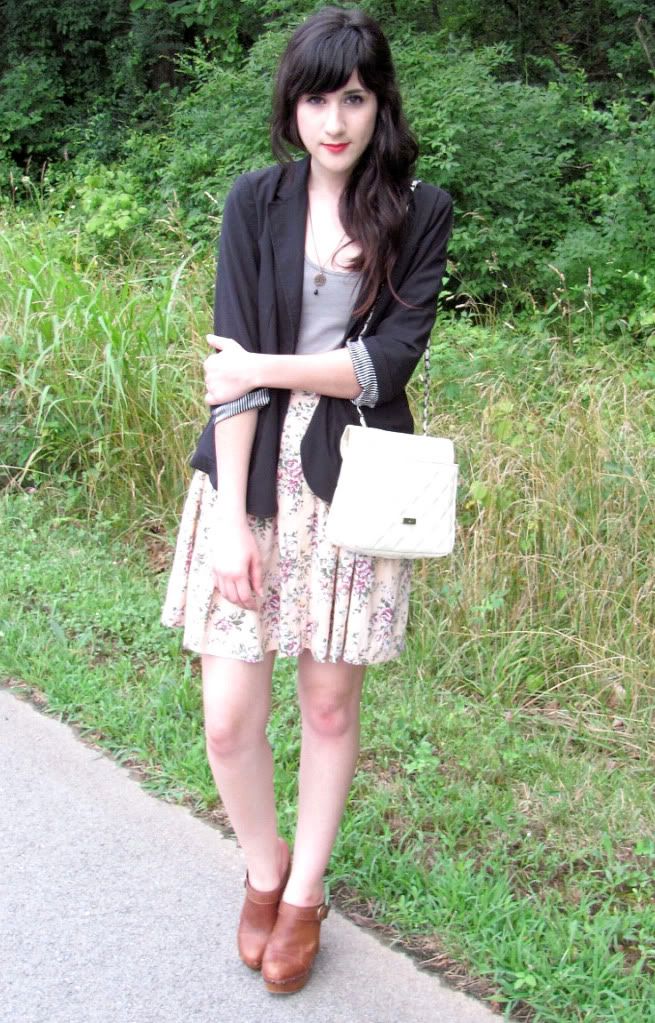 Say hello to my new absolute favorite thrifted
skirt. From my favortie thrift store in Texas actually.
Surprisingly, this skirt was floor length when I
purchased it, but some simple hemming fixed that.
I love a feminine pink, and when I can work
it into my wardrobe I am always quite pleased!
Other good news: I will soon be moving out
of an apartment and into a house! With two of
my lovely friends. It has the most beautiful green
backyard with a deck that leads to a creek.
It will make blogging so much easier by not living
on the third story of an apartment. Wahoo!
wearing: thrifted skirt; f21 blazer & bag; Steve Madden clogs