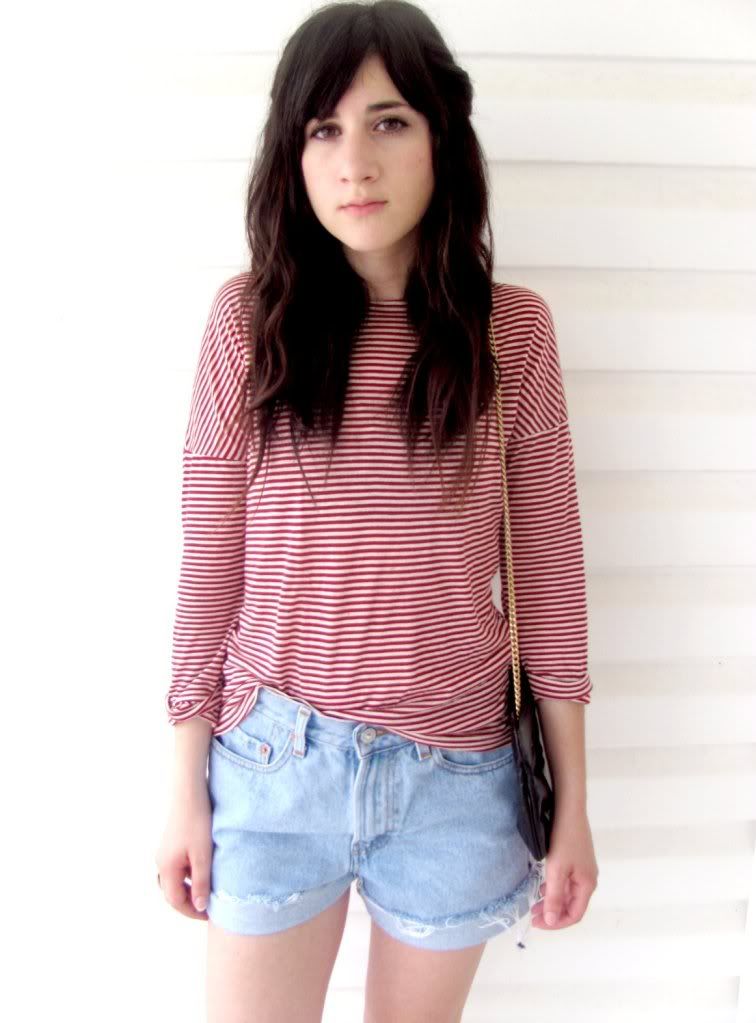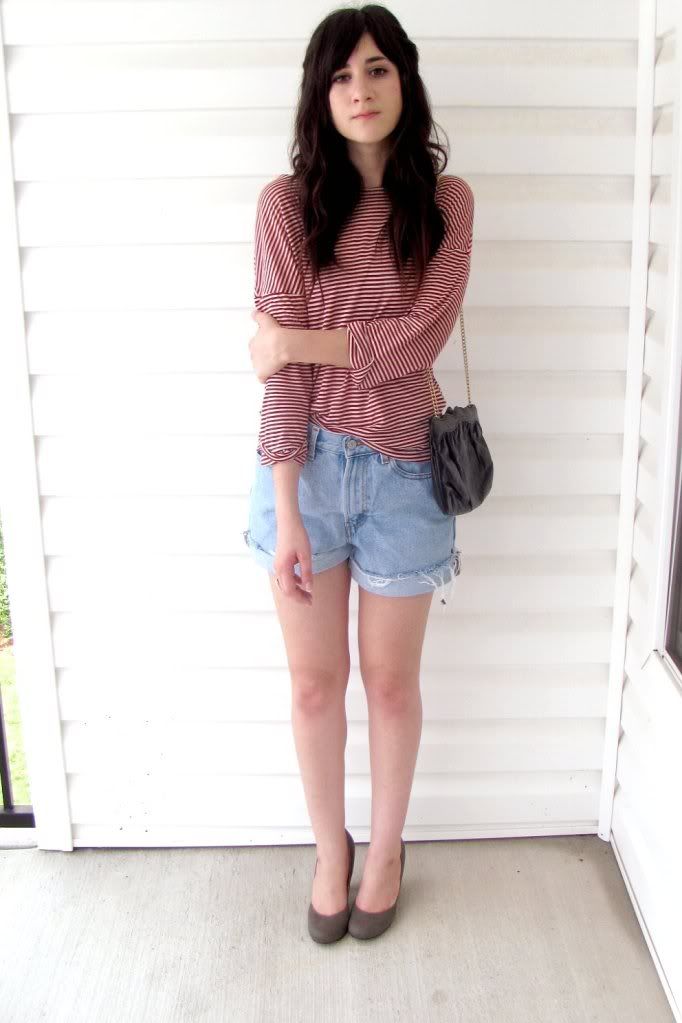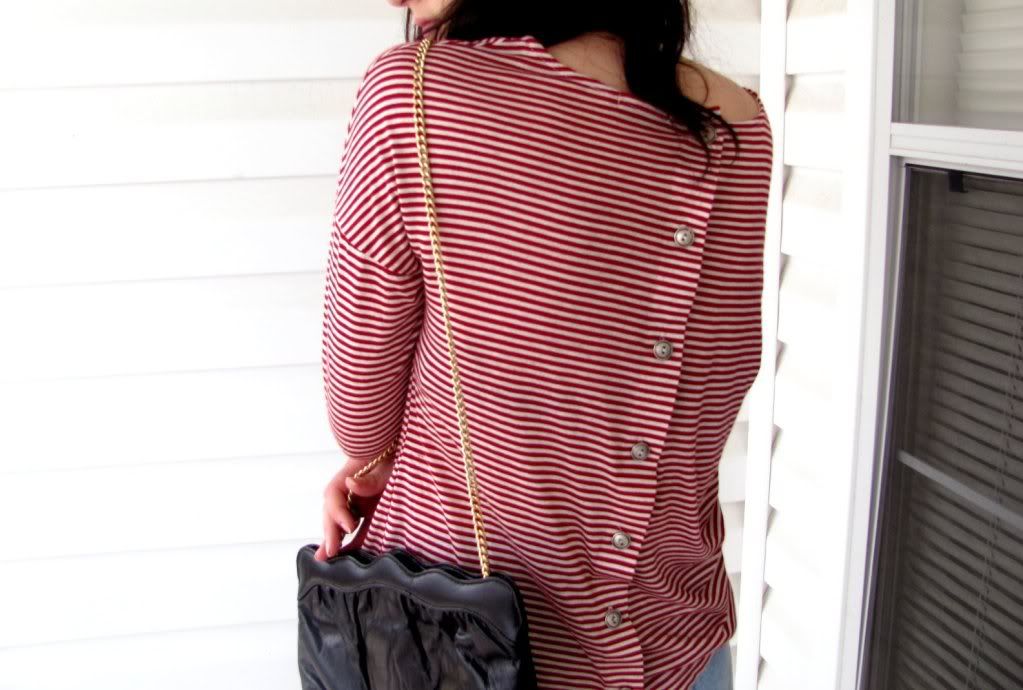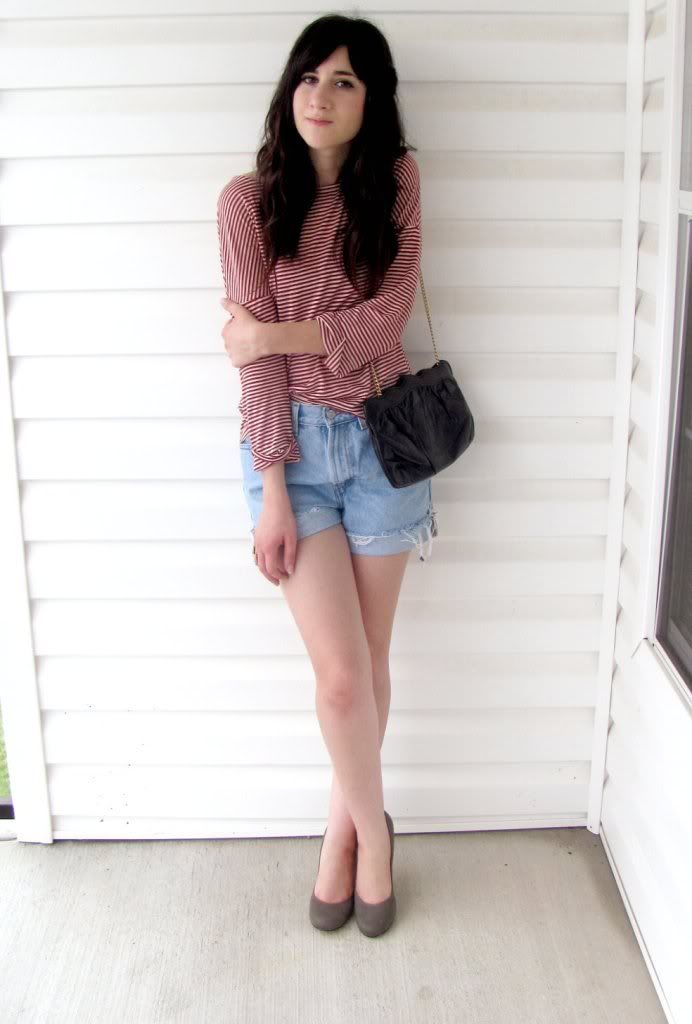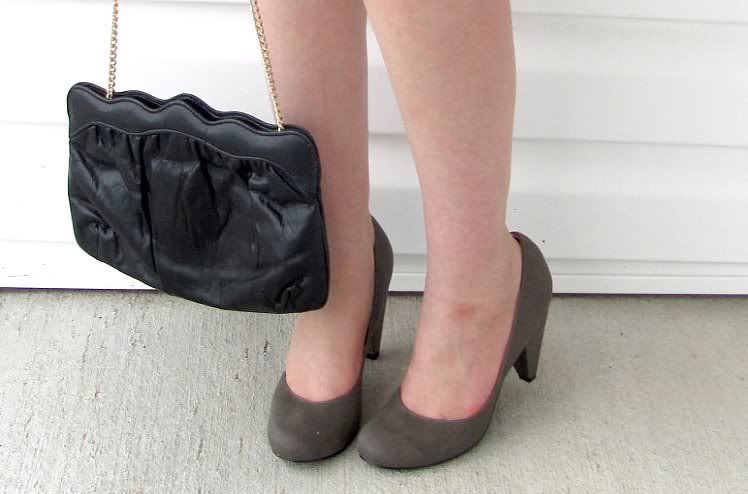 Hello Hello! I just quickly took these photos
right before a torrential down poor. Anyways,
I know cut-off Levi's were sooo two summers ago,
but I do not care. I have been living in these things!
It is such a perfect easy-going outfit for summer.
Also, I got these simple pumps from Urban
recently, and I just love them! They are (only)
3.5 inches and super comfy.
Also, thank you to everyone's recommendations
for what I should do in Chicago! You all were so soo
helpful. I can't wait to eat, eat, eat there and also
shop. Two things I do best.
PS- I am totally updating this post while
blasting Girl Talk and dancing. Feeling a little silly
about now.
PPS- Please entertain me with your lovely questions-
http://www.formspring.me/bsbarton
!
wearing: vintage levi's; UO top & shoes; vintage bag