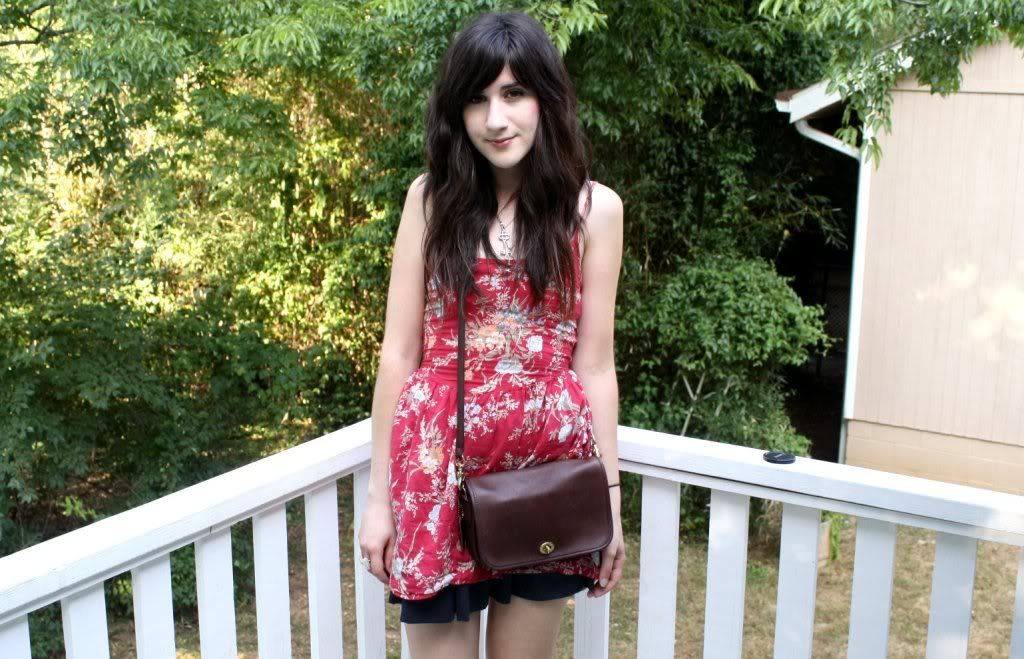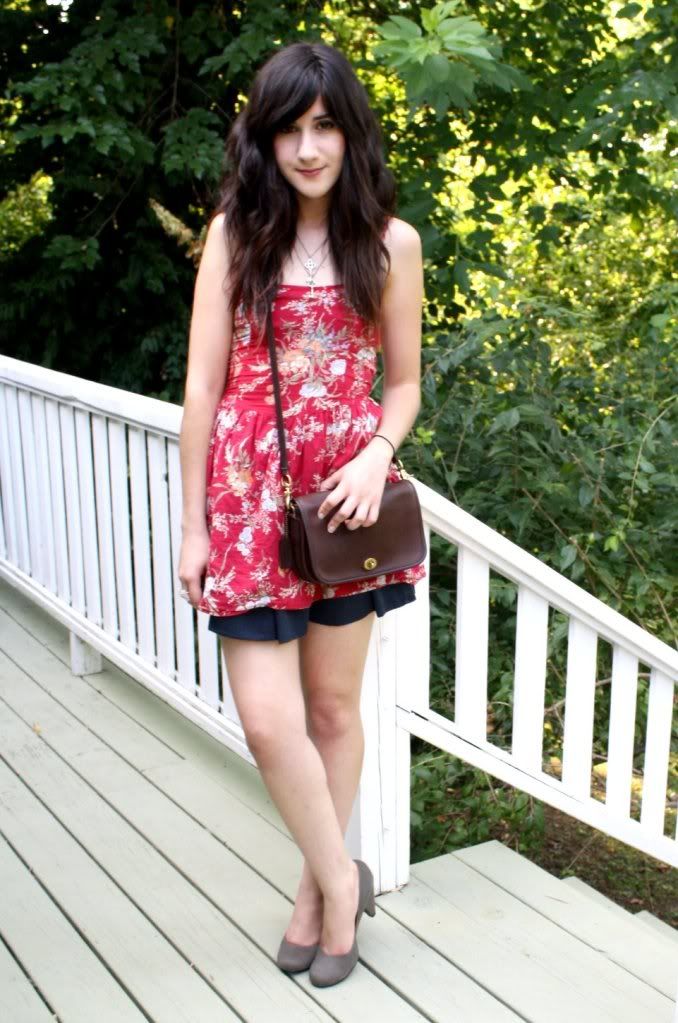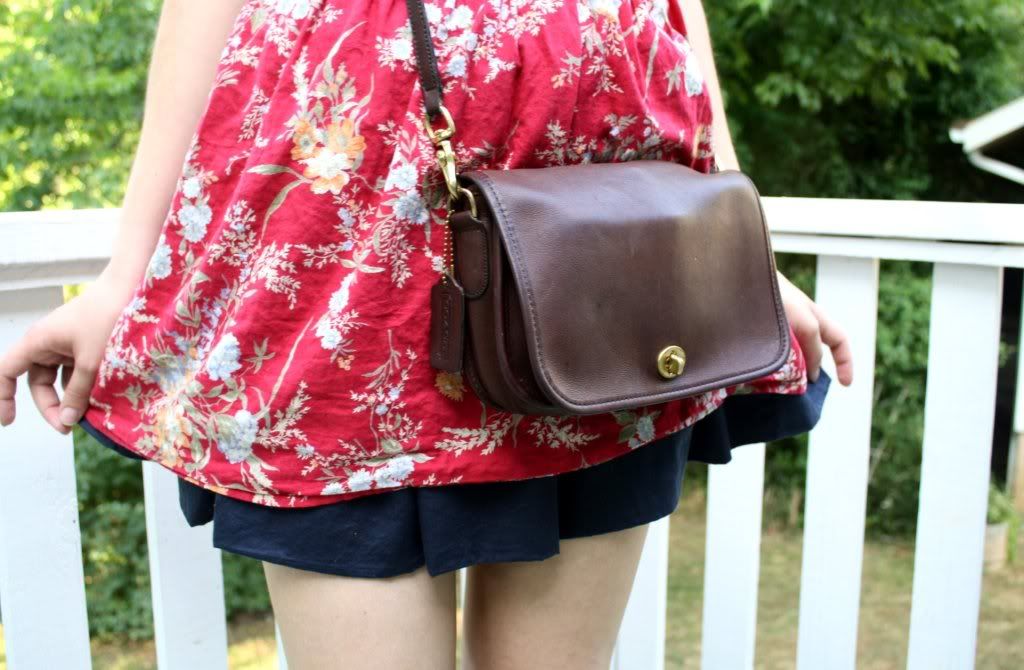 Well I am not sure if you all, my lovely
readers have noticed, but it has been quite
some time since I have posted a look with
florals! Now do not get my wrong, I am still,
and always have been floral crazy. I just was curious
as to how long I could blog without wearing even a
single floral. Answer is: less than a month! Oh and also,
I found this vintage coach purse where I work, and
I had to snag it. I do not even like modern Coach very
much, but I must say I am a big fan of their vintage stuff.
This bag will be perfect to wear in the fall with cardigans and
blazers.
Thanks for all of the music suggestions everyone!
I love hearing your feedback. I'll have some
new music just in time before school starts.
Less than two weeks for me.
Hope everyone is having a lovely week!
wearing: second hand tank, over f21 skirt; urban heels; vintage coach bag