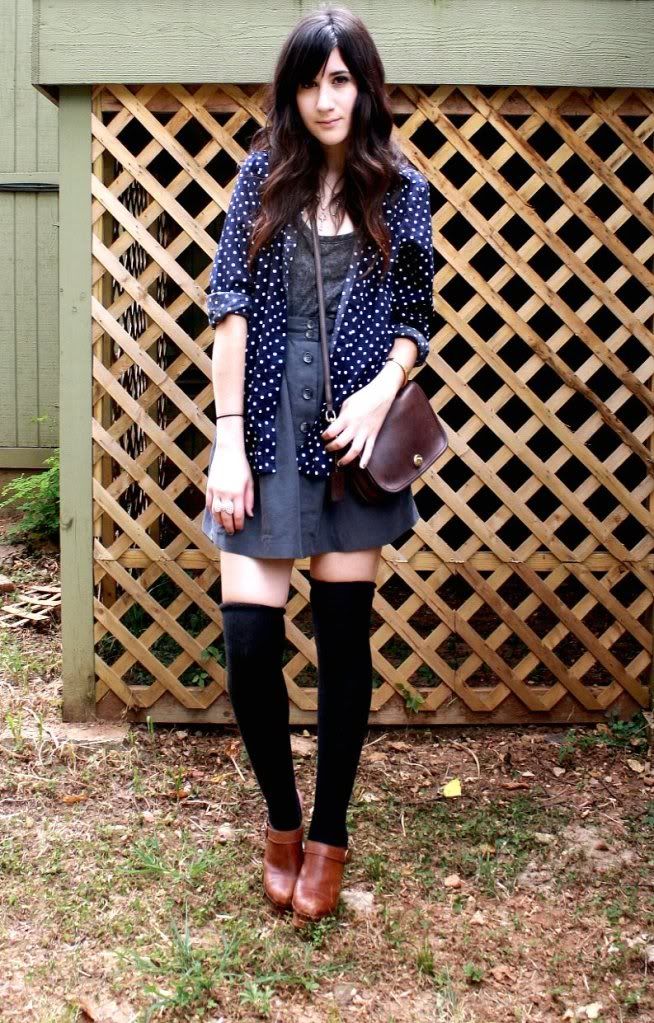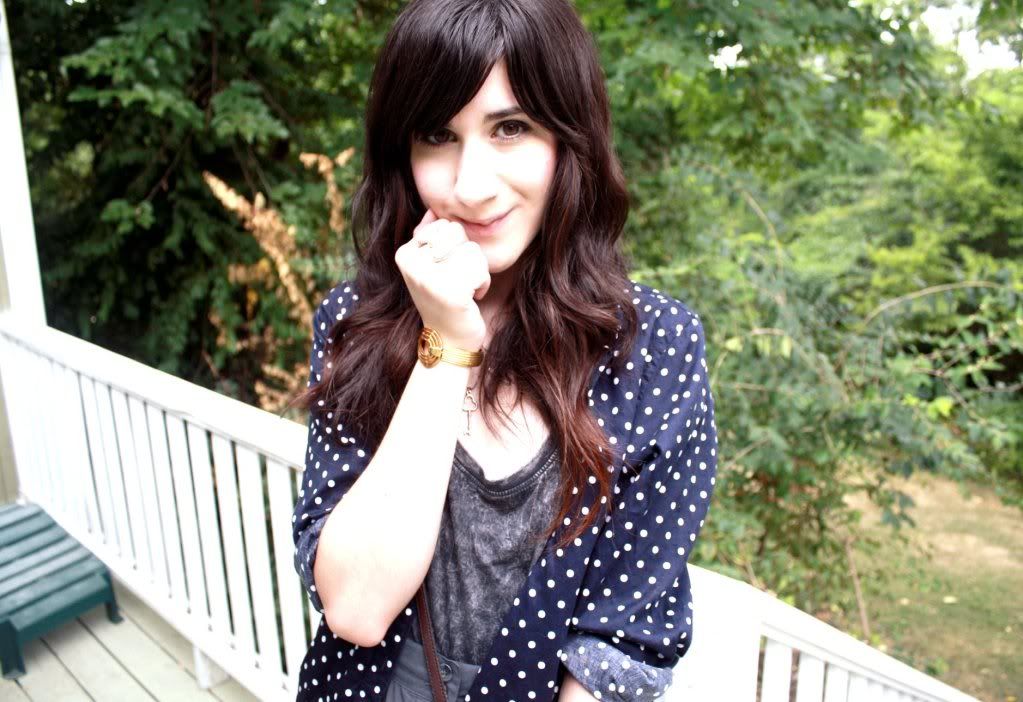 I love layering! It really is so true. And is most
definitely one of the reasons why I like the fall
and winter so much. It is finally cooling down (just
barely) here. Anyways... I have been just dying
to wear over-the-knee socks, and today was just the perfect
temperature to do so. Wahoo!
In other news... for the last three posts or so I
have been using my new camera! It is a canon rebel,
and I just love it. Since I love this new camera
so much, I have decided to sell my 1.5 year old
Canon G10. I took all of my blog photos with this camera
from the month of May 09-May 2010. If anyone
is interested, I am selling it for 250$ (originally 500).
It is in lovely condition and needs a new home! Any
inquires, please e-mail me at bsbarton@uark.edu .
Hope everyone is having a lovely week! <3>
wearing: thrifted top; f21 tank; UO skirt; Steve Madden clogs