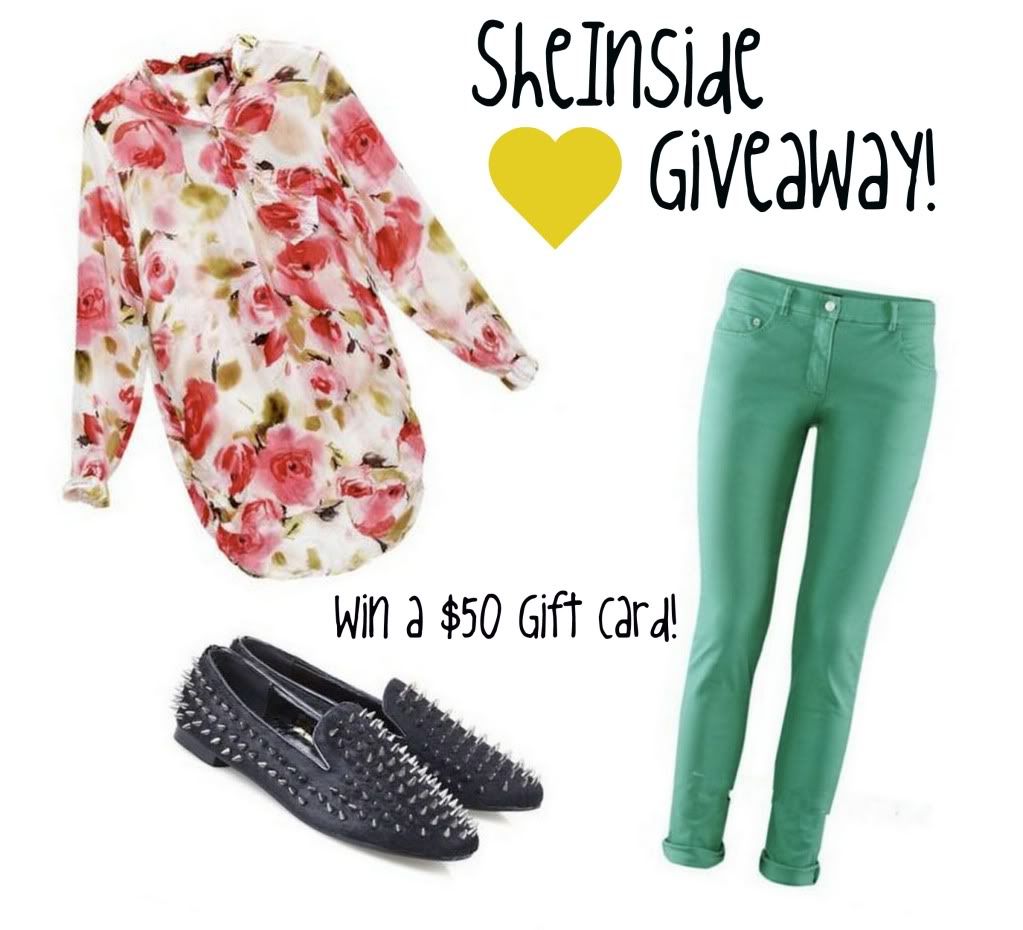 Woohoo, it's giveaway time! What a better way to add some excitement to this hump day.
I present to you SheInside, a super fun brand with adorable pieces galore, especially for spring
which is quickly sneaking upon us. Anyways, they were generous enough to offer you all a $50 gift voucher to their shop.

Here are the rules:

1.) Leave a comment with your contact info below
2.) Register on Sheinside.com
3.) Lastly, follow me on Bloglovin!

Good Luck to all! Giveaway ends April 3rd.