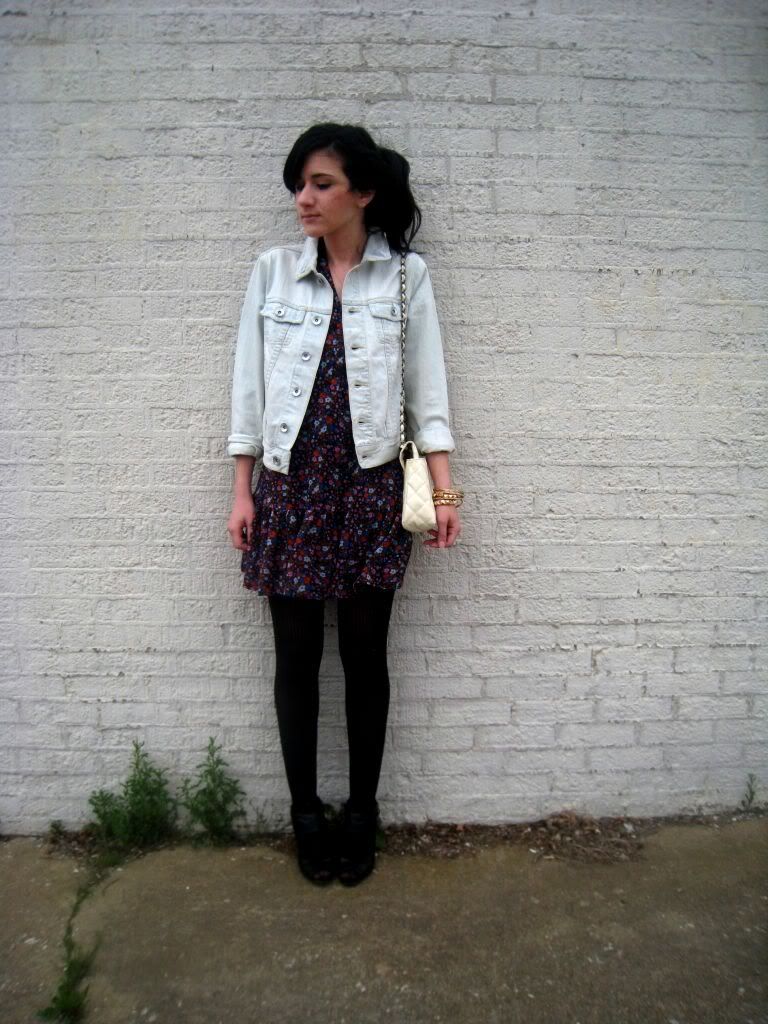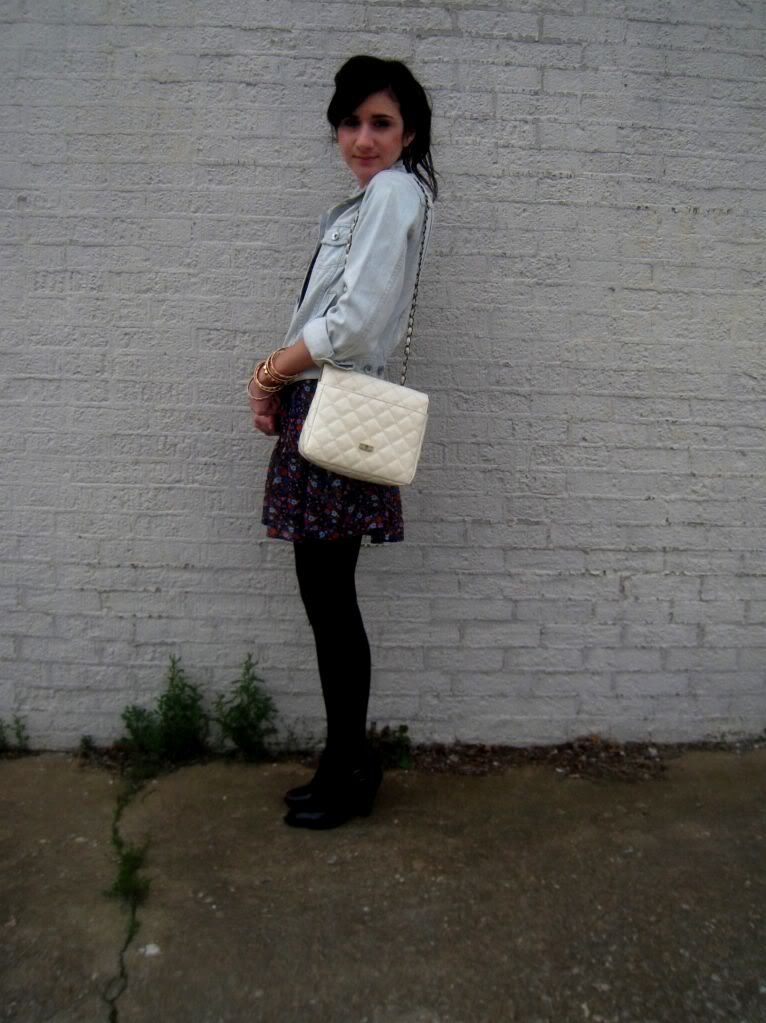 When I found this light denim jacket at Nordstrom's for sale I instantly fell in love with it. I've been pairing it with many dresses and bright skirts since. Anyways, these pictures were taken yesterday when it was 50 perfect degrees outside. Now it is snowing! Oh, the weather is a funny thing.
I hope everyone is having a lovely weekend! I am spending my Saturday afternoon watching Gossip Girl season 1, dreaming about NYC, and filling out forms for school in London. So, so much to look forward to!
PS- If you have not yet, I would really love if you'd add me on bloglovin'! :)
Wearing: Hot kiss denim jacket; Secondhand dress; f21 bag, tights.