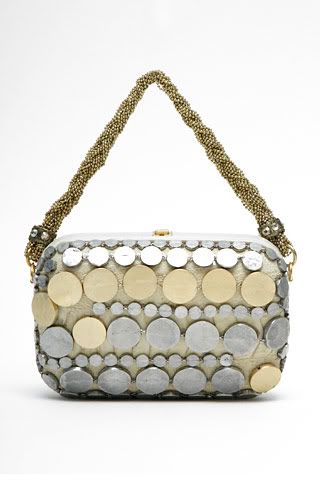 Christian Lacroix Fall 2009 RTW
What a perfect thing to look at on a Monday morning. I think I just may be in love. White & silver, embellished dots, gold chain. This bag was made for me, dears!
I totally apologize for the delayed response to all of your lovely messages. I am having the most busy/stressful/no time to breath start to the week ever. Between getting multiple cups of coffee and earl gray tea, studying like a mad woman, and trips to the fabric store there has been little time for blogging. I have an economics test tonight and a textiles test tomorrow. Oh the life of a fashion student. Wish me luck!