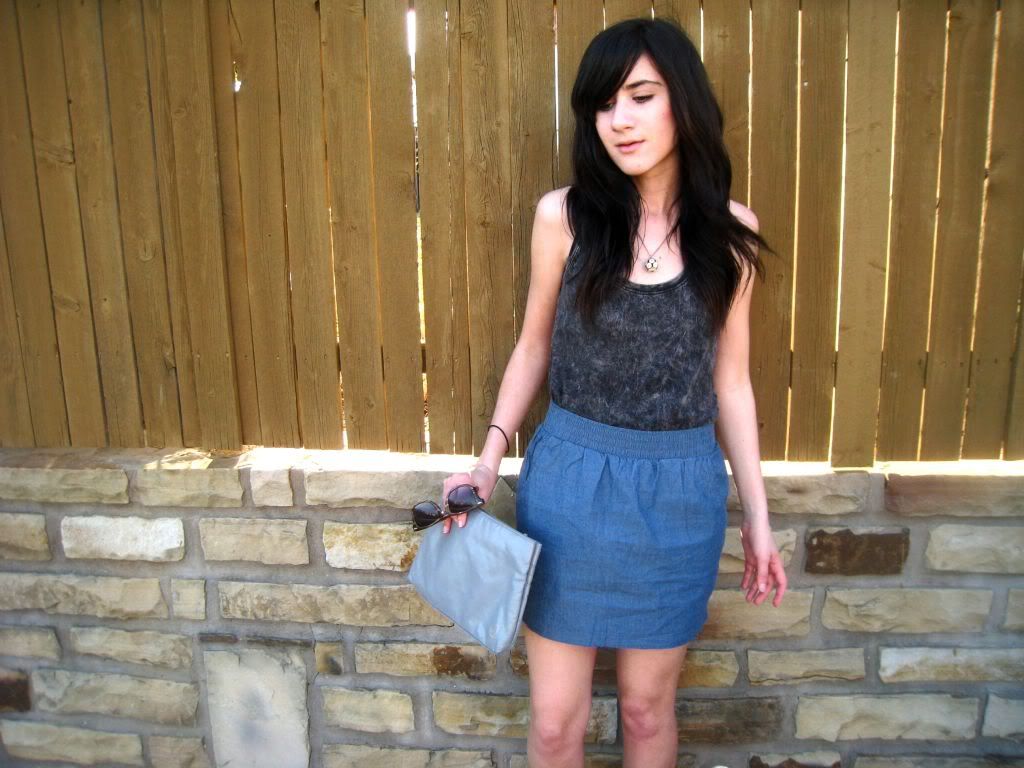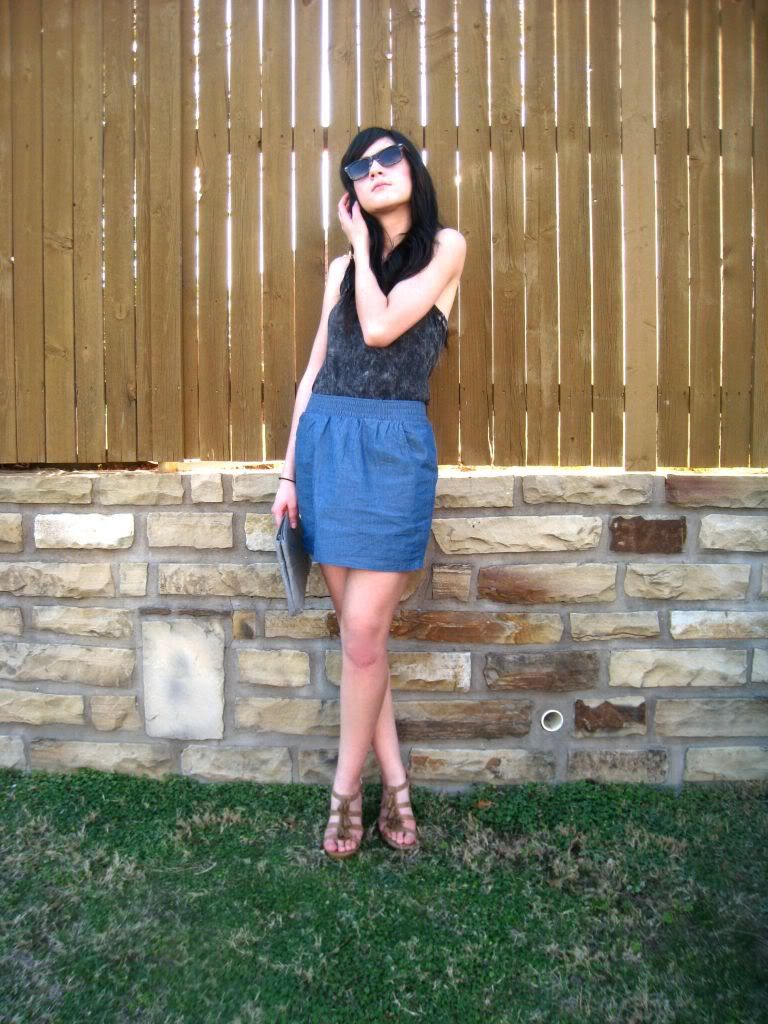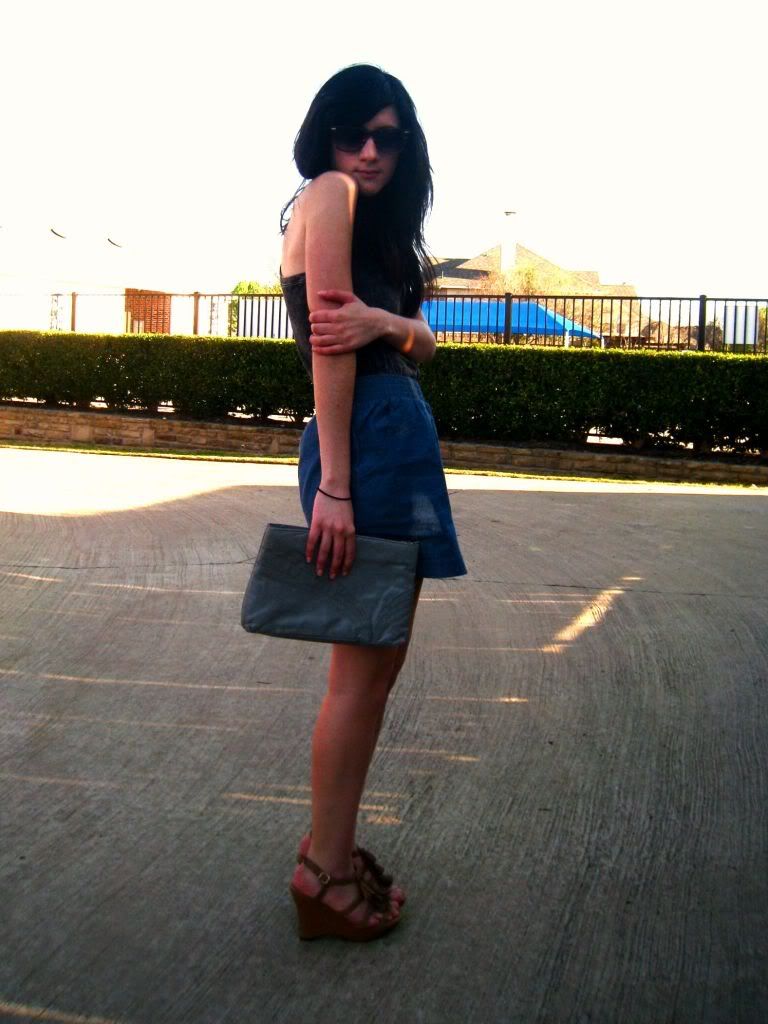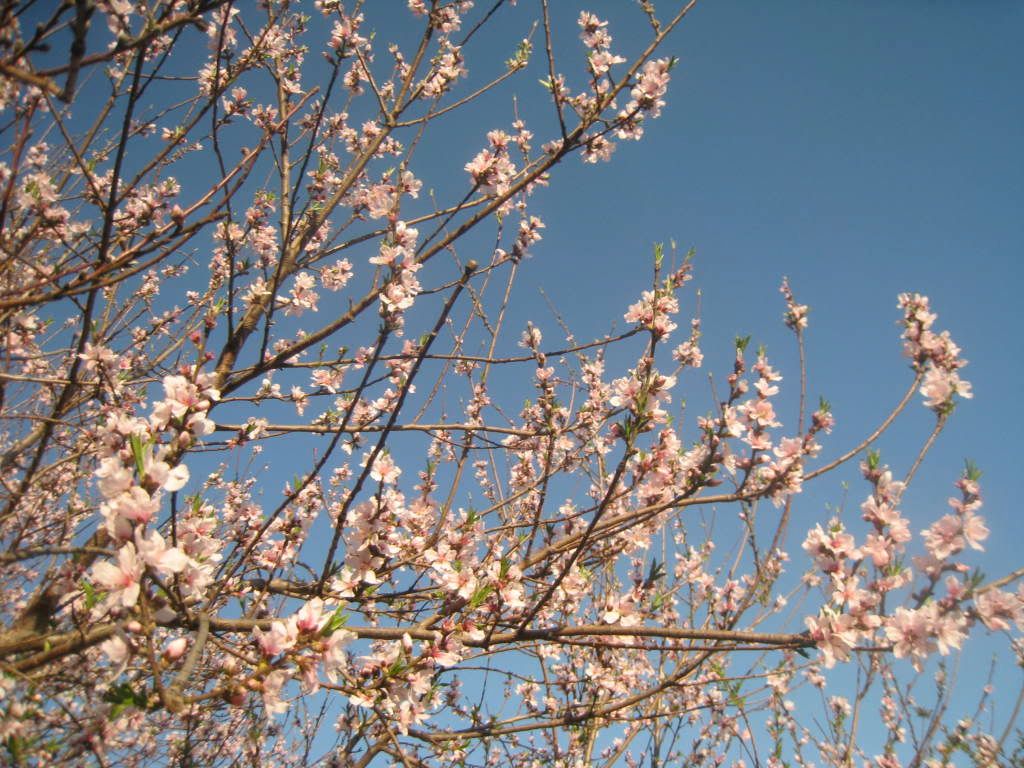 Today was nothing short of perfect for a spring break day. I lounged in the sun with my best friend, just catching up from being away in college. I'm somewhat working on my tan from last year but at the same time not really worrying about it.

Anyways, as of late I have been obsessed with acid wash! I have a few more items I can't wait to post, but this simple tank is definitely one of my favorites. Oh and this whole week I will be in summery clothes because in texas right now, it might as well be summer.

Oh by the way, this beautiful tree is right in my backyard. This picture was not photo-shopped or anything!

Wearing: f21 skirt, tank, shoes; thrifted sunglasses & clutch