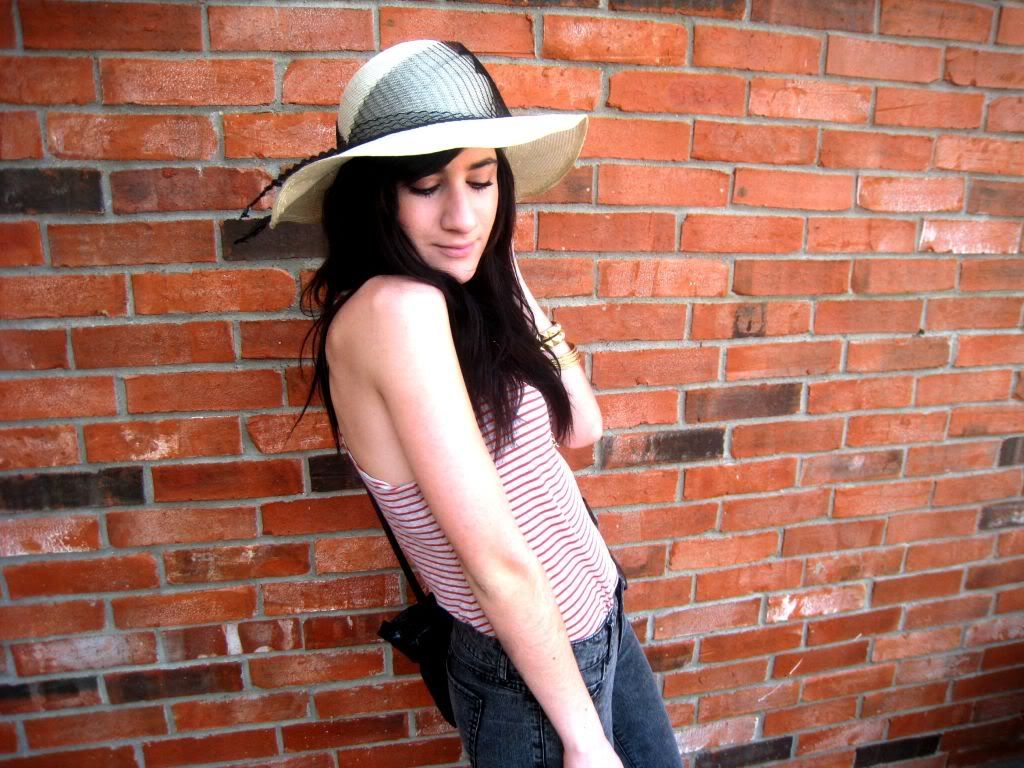 I have finally purchased my floppy hat! I was totally planning on getting the AA wool hat, but I found this one for half the price, and I like it much better too. It used to be 100.oo$ but I got it for only 29.00$. I love a good steal! And of course here is a new acid wash piece I bought. I told you guys... I really took a break from my shopping ban.

Oh and from here on out, if you all have any questions I will try to answer them on my comments pages. I am so forgetful about responding sometimes.
wearing: Ophelie hat; f21 jeans, tank; Charlotte Russe platforms.