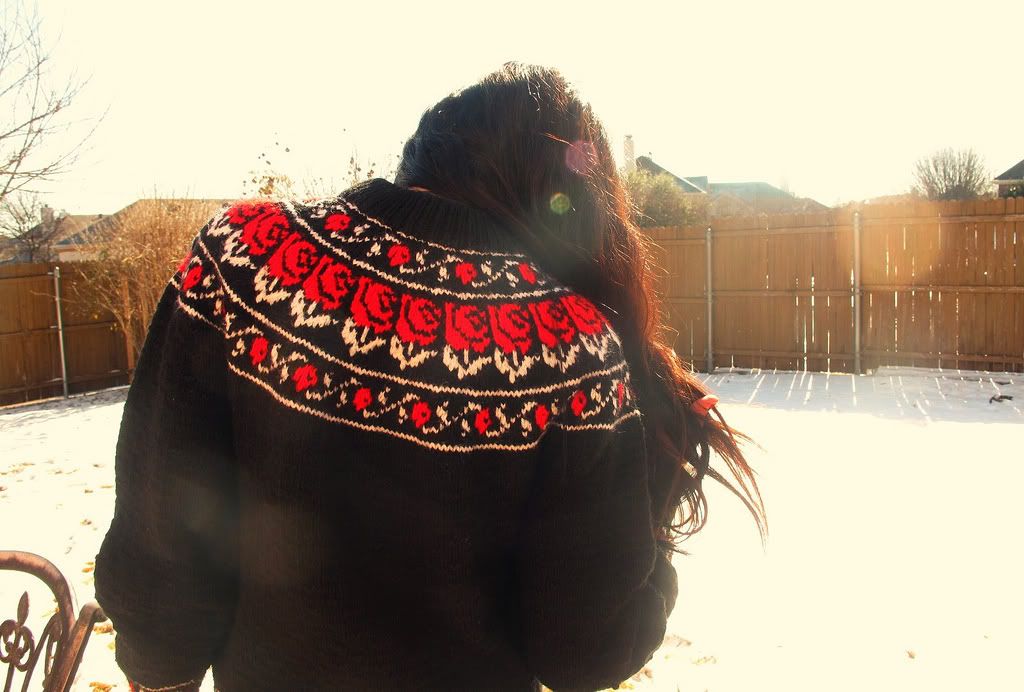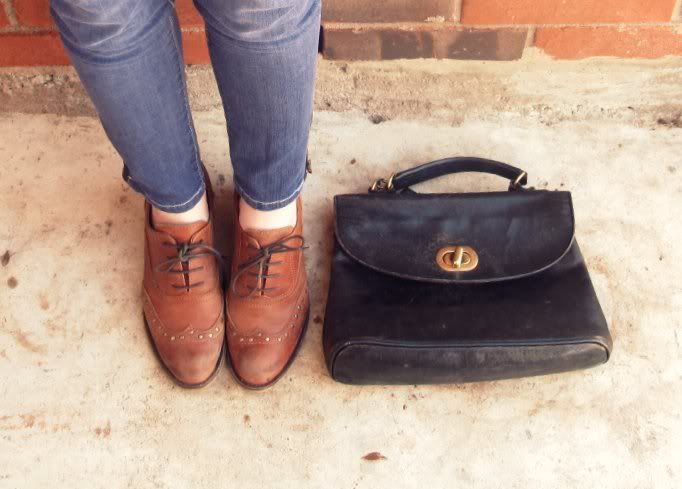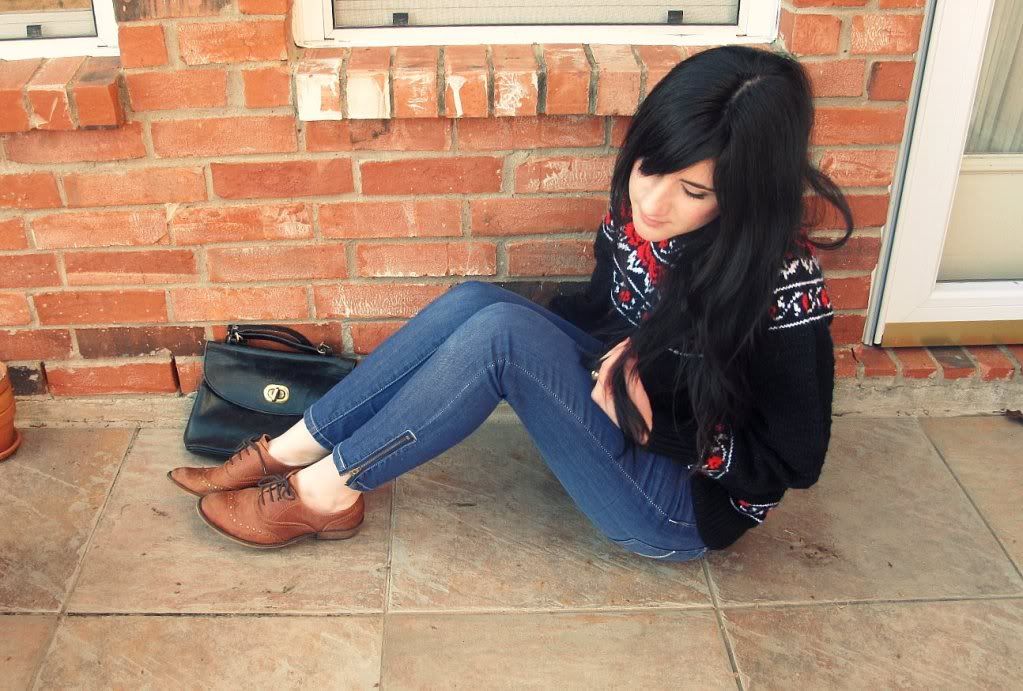 First of all... Merry Christmas and Happy Holidays! This is
probably the second White Christmas I have ever experienced in
Texas.
Second of all, I think ugly sweater + brogues= perfect Christmas outfit ever.
And I guess lastly, please excuse me from my long absence! Time just
flies buy at the time of year, doesn't it? Before I knew it I had realized
that it had almost been a month since I updated. Tisk, Tisk on me,
but I promise to never let it happen again. I am back home in the states
and re-united with my tri-pod ( I did not have one in London)
which means outfit photos will once again be so much easier to take!
Goal for the new year: update atleast 3 times a week.
Oh and yes... I attempted at my first video blog. Sadly, or more
like thankfully, my mother barged into my room and stopped
me from what would have probably been painful ramblings
of my inner thoughts. Ah, I hope you enjoy this short little clip,
and I hope your holiday is truly wonderful!

Wearing: Vintage sweater & Bag; Topshop brogues; f21 jeans