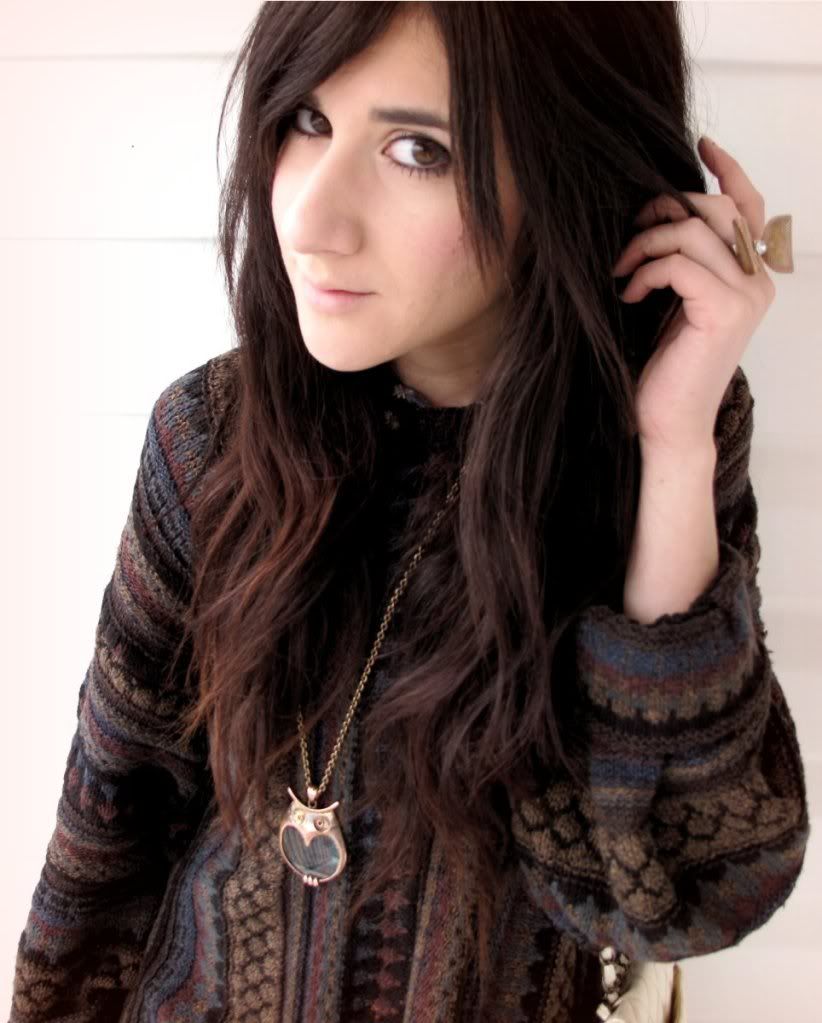 As you probably figured, my camera has finally been fixed. Yay!
Back to blogging about my outfits and such. Most likely, they will mainly be in
this spot on the balcony of my new apartment! I know, I know,
not quite exciting as my London backdrops that I had last semester.
Soon enough I'll be back.
This vintage sweater here
has been one of my recent winter favorites. I love the print so very
much, and decided to pair it with this daisy dress and
ribbed tights. I've never really paired patterns together, but
I found it quite fun!
Anyways, I hope everyone is having a lovely week so far. :)
Wearing: vintage sweater & dress; rue tights; f21 shoes & ring; Delia's necklace