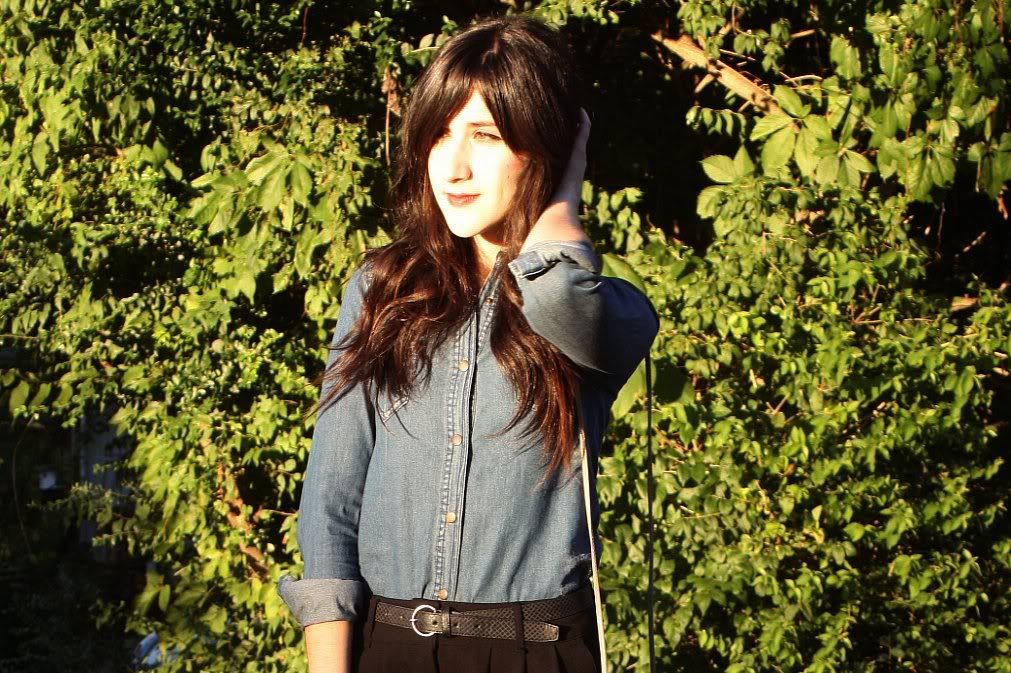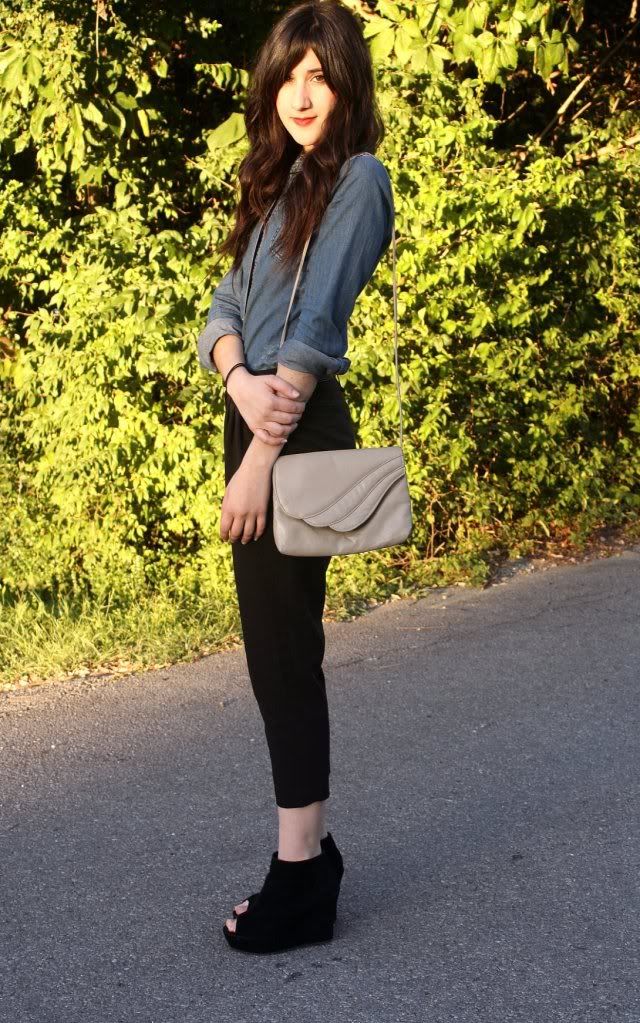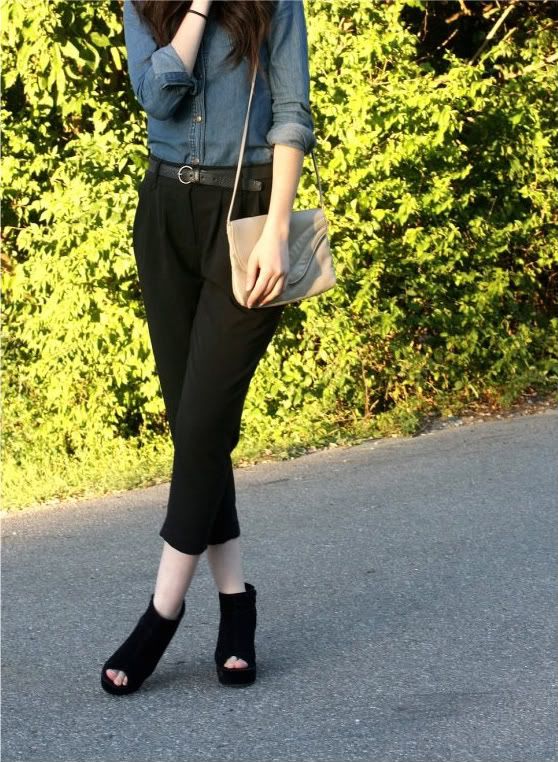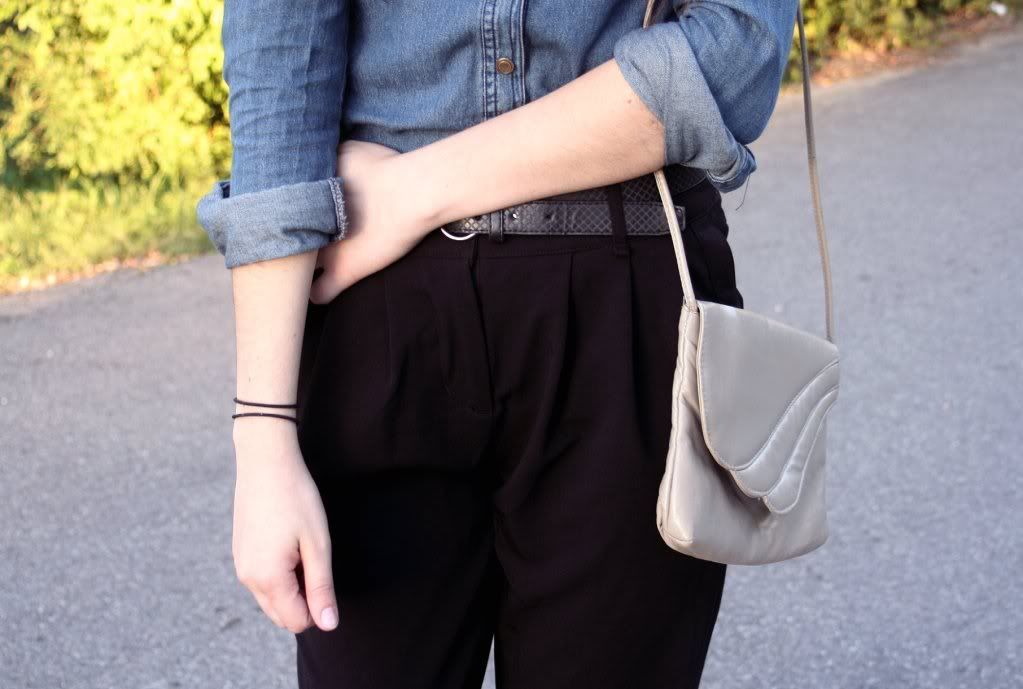 Have I mentioned that I absolutely love this denim shirt?
I am pretty sure that I have already paired it with about twenty
things in my closet. Denim is such a classic, and I feel that
the denim shirt can be perfect to dress up/dress down. I
absolutely cannot wait to pair it with this fall's favorite,
camel.
Oh yes! Thank you for all of your recommendations on lenses.
I have a much better idea on what to purchase now. On the
thought of pictures, I remembered to post these black
& white film photos from about a month ago. It was my
first time experimenting with it, and I'd love to hear what you think.
wearing: thrifted trousers/pants/bag; f21 shoes