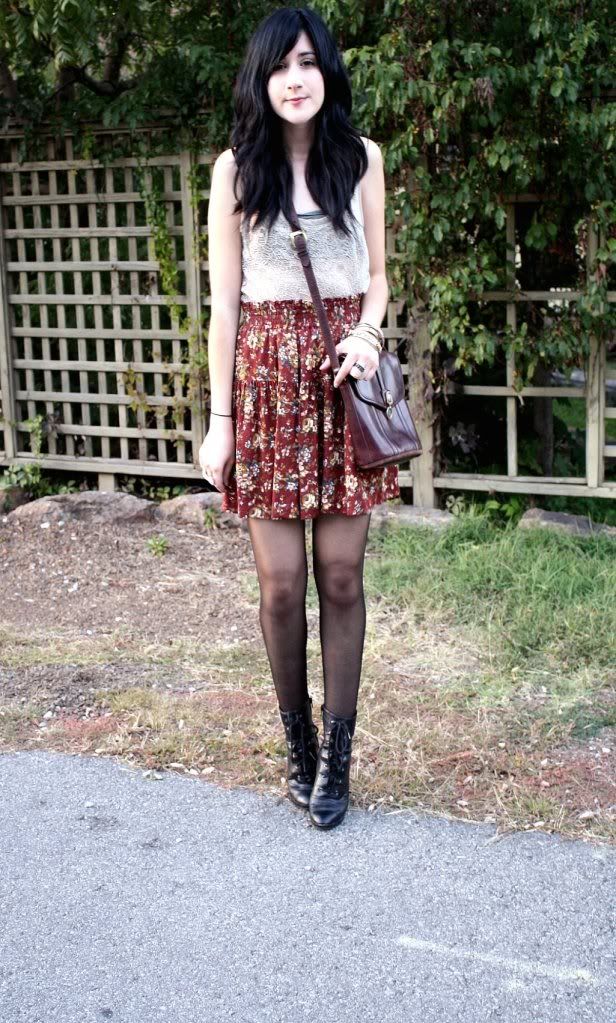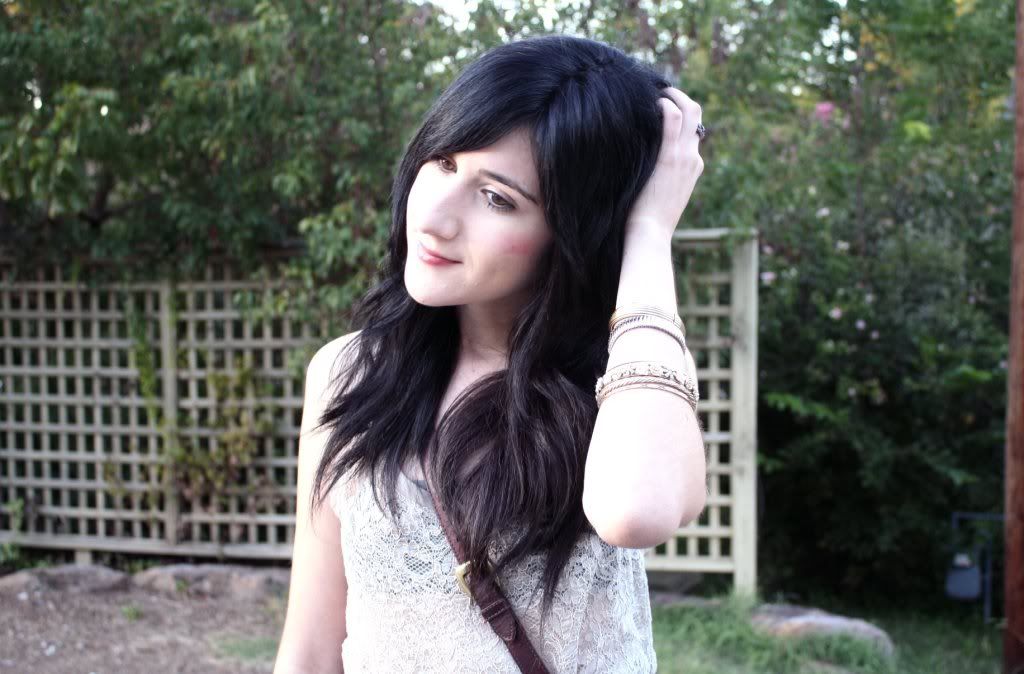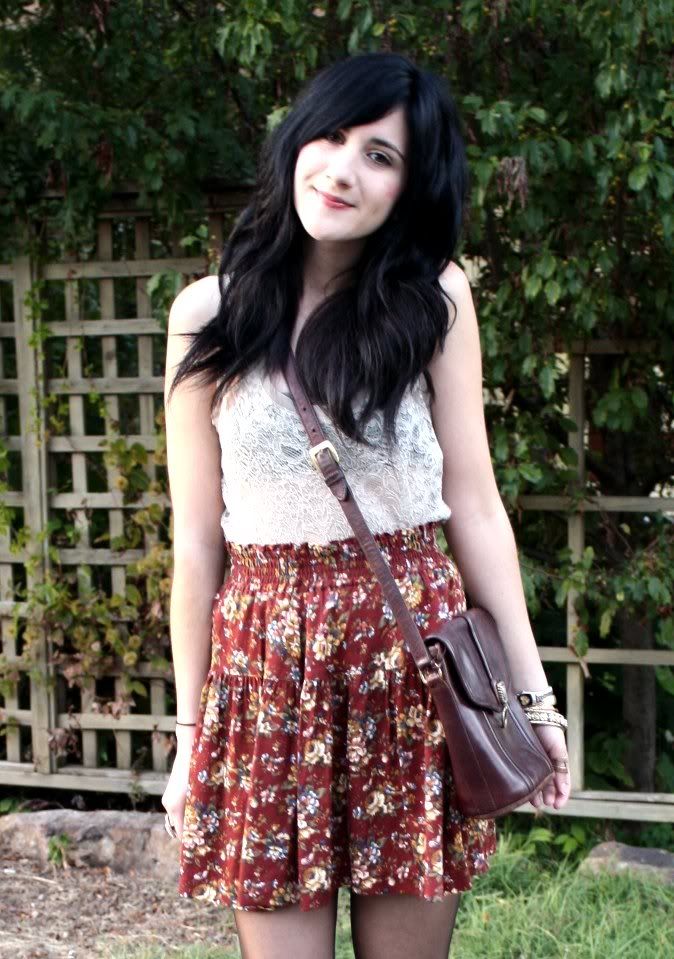 Well so much for the cooler, weather right? It of course had to
tease me, and bring back the warm weather for just a bit. Anyways,
I have been meaning to do an outfit post of this skirt for the
longest time! I got it over the summer, where it was a
floor-length skirt but just recently had the chance to hem it.
I would say the print comes very close to the perfect fall floral.
Oh by the way, Saturday is my birthday and I will
be twenty-two! Goodness, gracious does time fly.
Have a lovely weekend everyone!
wearing: thrifted skirt & bag; f21 lace top; payless boots