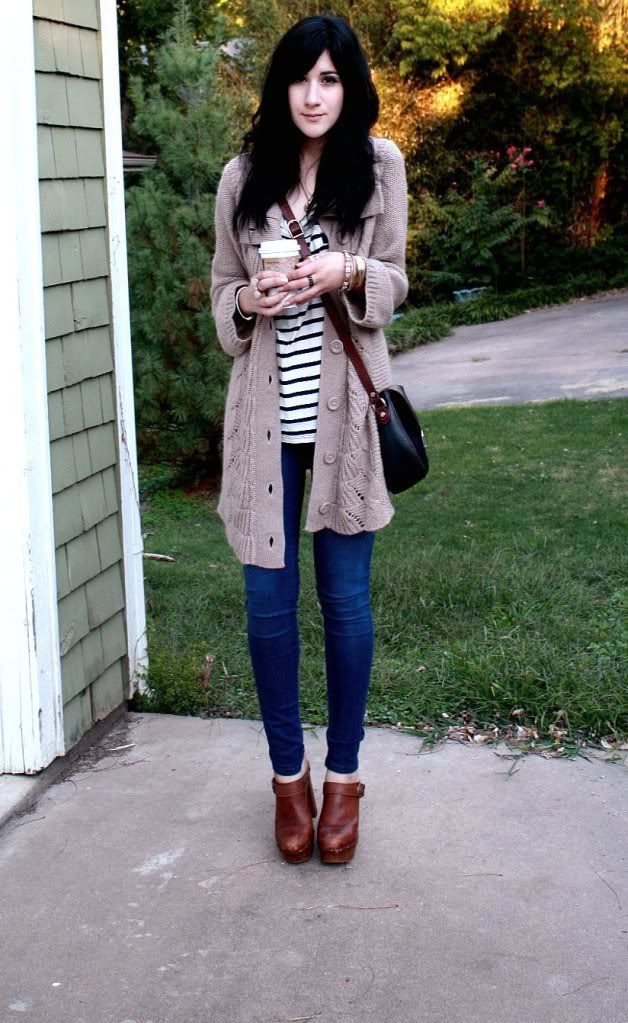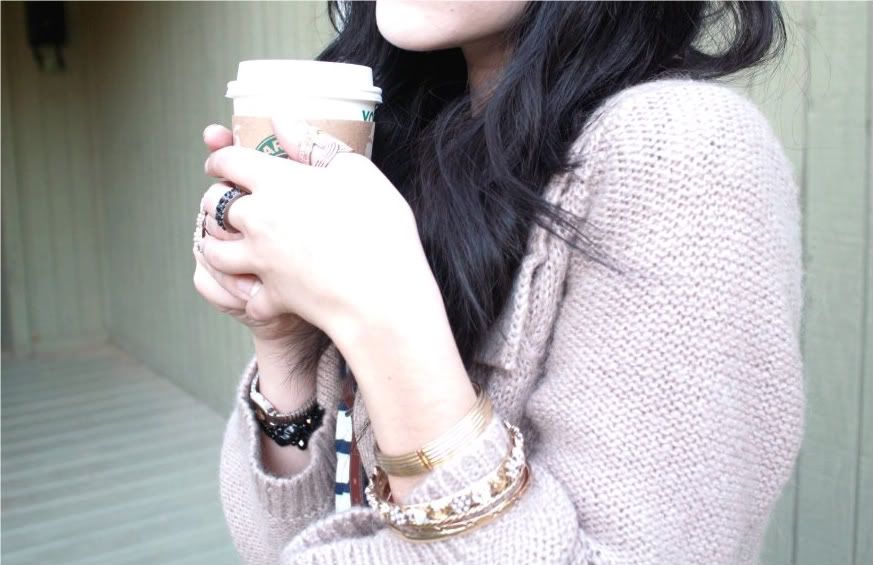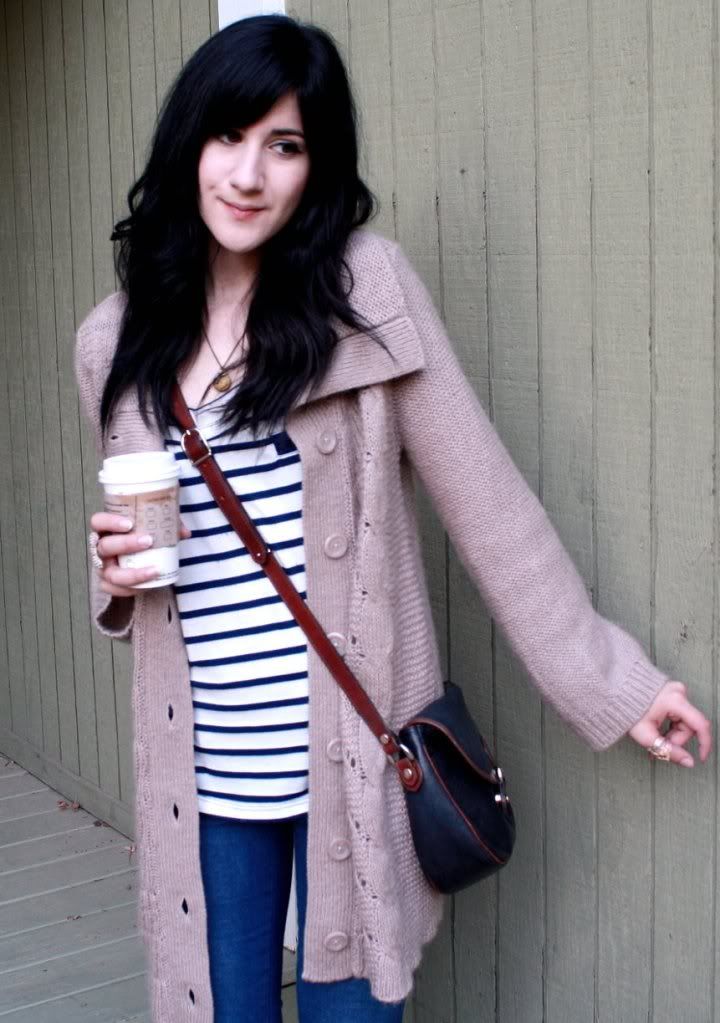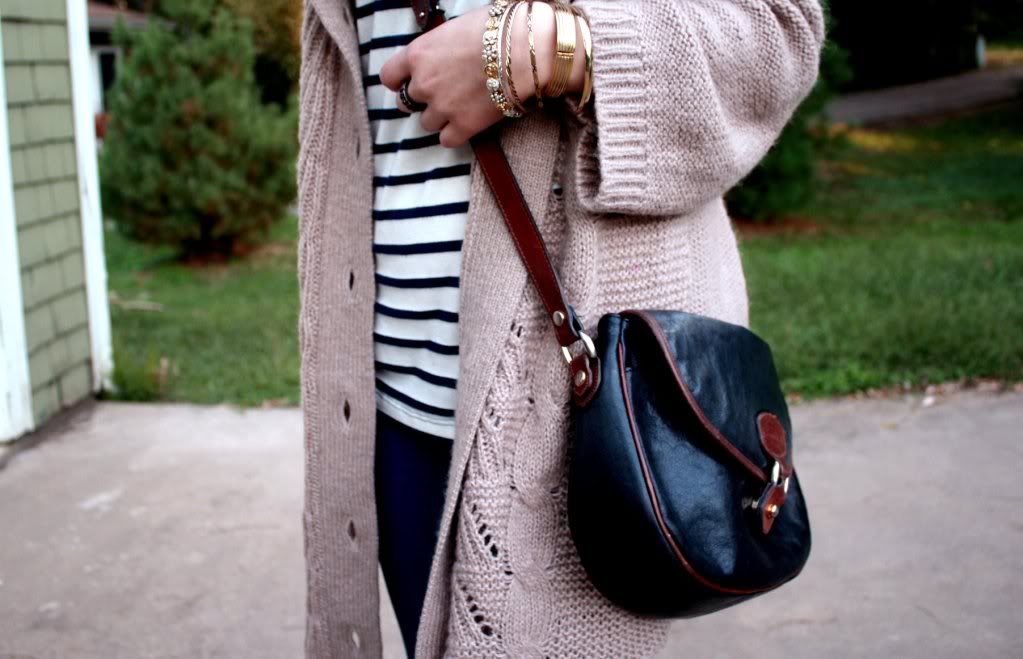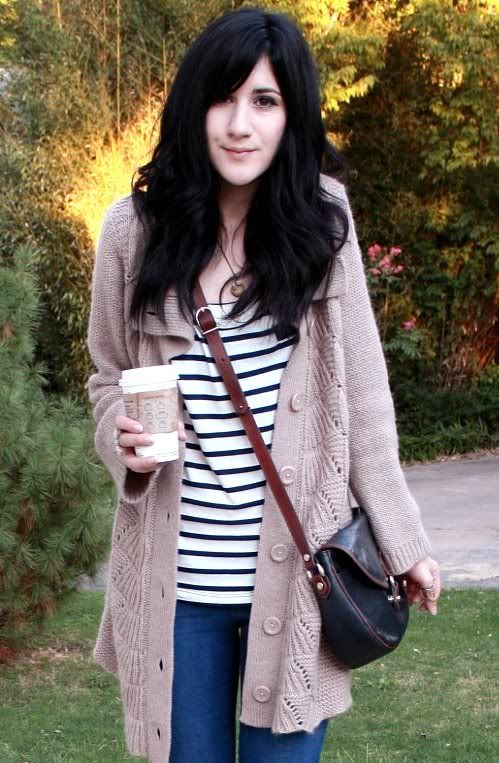 It is officially cold enough for me to wear a cable knit sweater!
I do not think anyone knows how happy this makes me.
I am totally looking forward to wearing loose chunky
sweaters this fall.The first thing I do on a cold day in the fall
is go to starbucks and go on a walk with a nice warm drink.
What's in my cup is a lovely Americano. Shout out to Starbucks!
Happy Fall, and happy week everyone. <33>
wearing: f21 top; UO denim & sweater; thrifted bag; Steve Madden Clogs