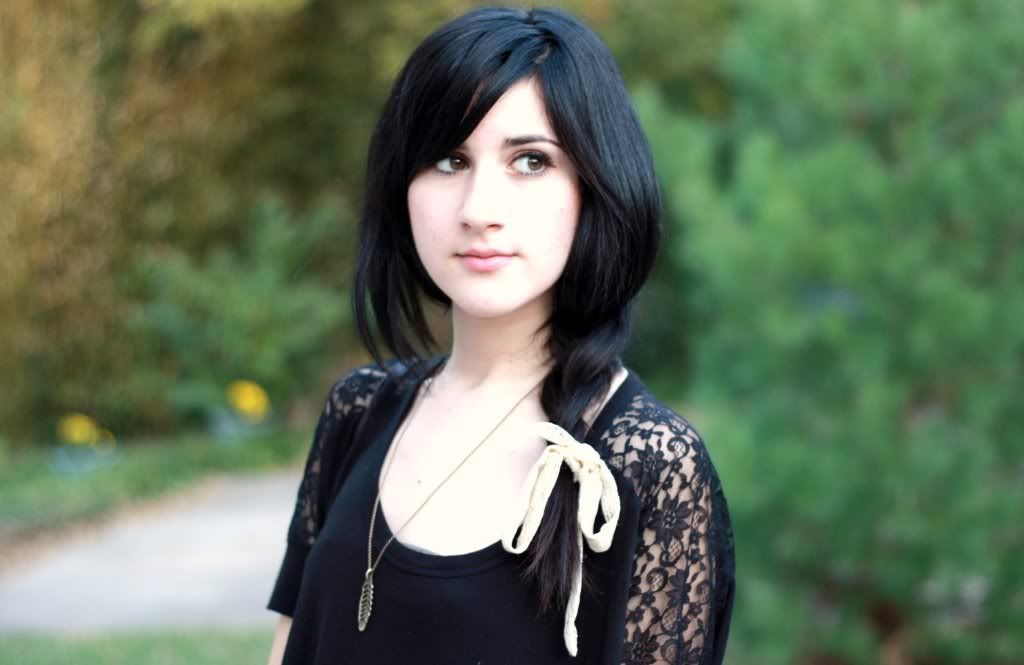 Goodness! The weather here is so fickle. One day freezing (literally),
the next I can't even wear a cardigan. Oh well, it is nice
to mix it up now and then. I hope everyone had a lovely
Halloween! Last night I went as Jackie O, and my boyfriend
went as an assassinated JFK. And the night before that I was
a groupie rocker chick, totally opposite from the normal
me. I even wore black eyeshadow.
Anyways... I cut this piece of lace when I was
making my Jackie O costume and decided it would be
the perfect touch to my normal messy braid.
I love little details!
wearing: f21 top & shoes; BDG denim; vintage coach bag