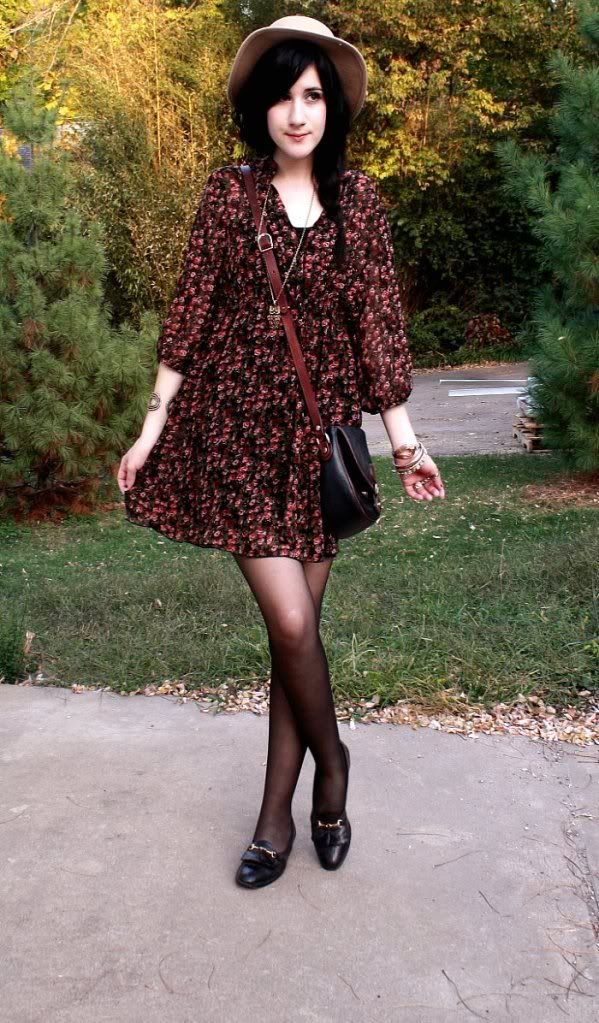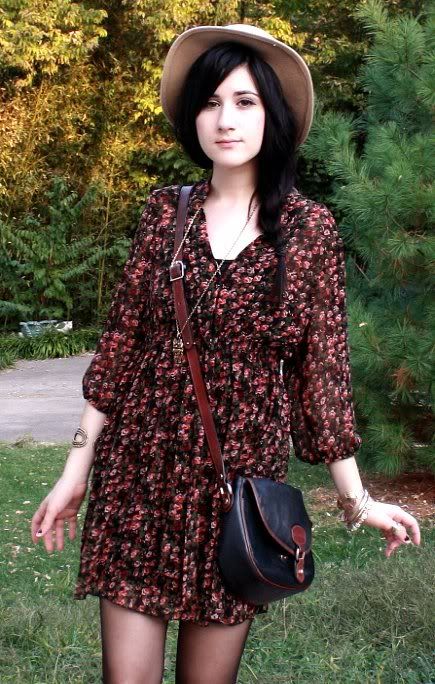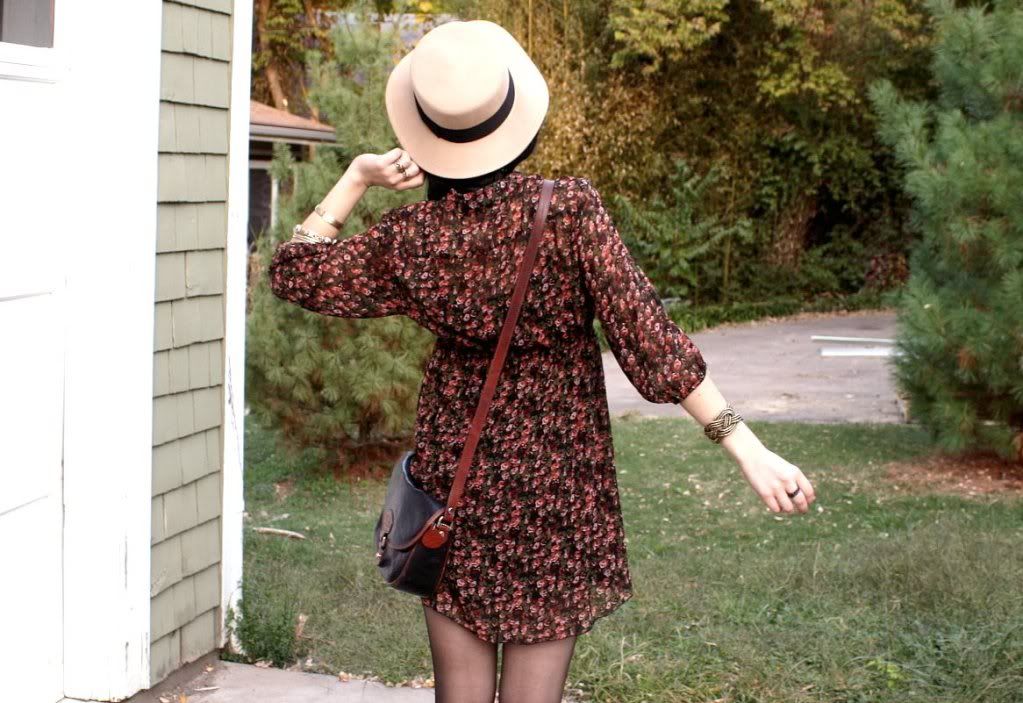 Just beautiful. Everywhere I turn, trees once bright
green are now various shades of a gorgeous sunset.
Inpiration everywhere! Below are some pictures
I took of fall on film. One of my favorite combinations!
Another lovely combination I have discovered...
wide-brimmed hats and polished loafers. I scored
shoes this weekend while thrifting, and I must
say I am quite happy with the find.
I hope everyone is having a lovely week. With beauty
surrounding me like this, I know I am.
wearing: ShopNastygal hat, f21 dress, thrifted loafers & bag.