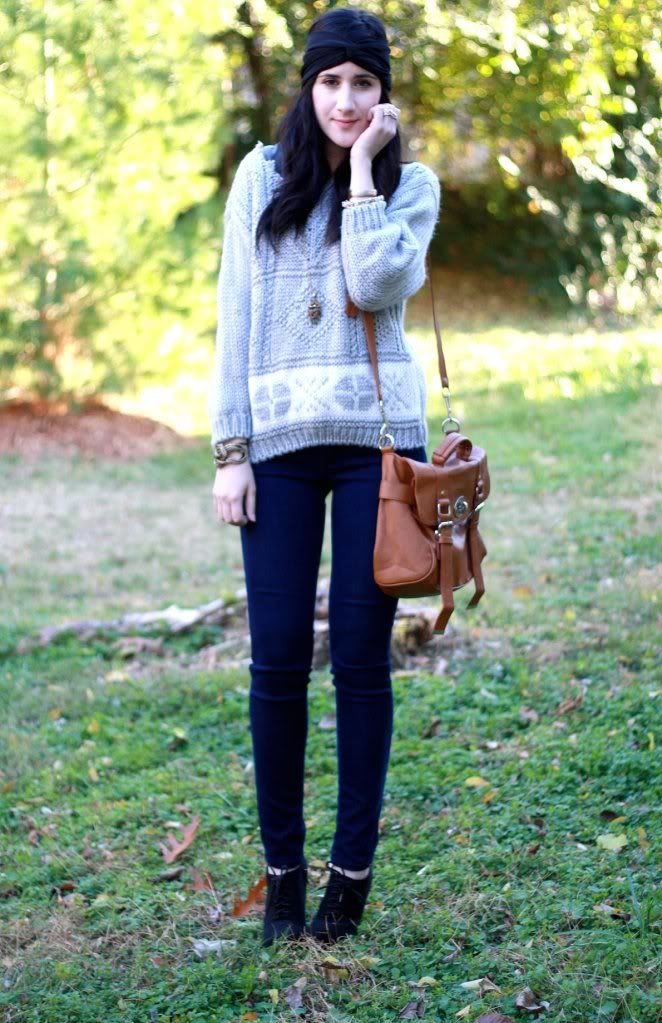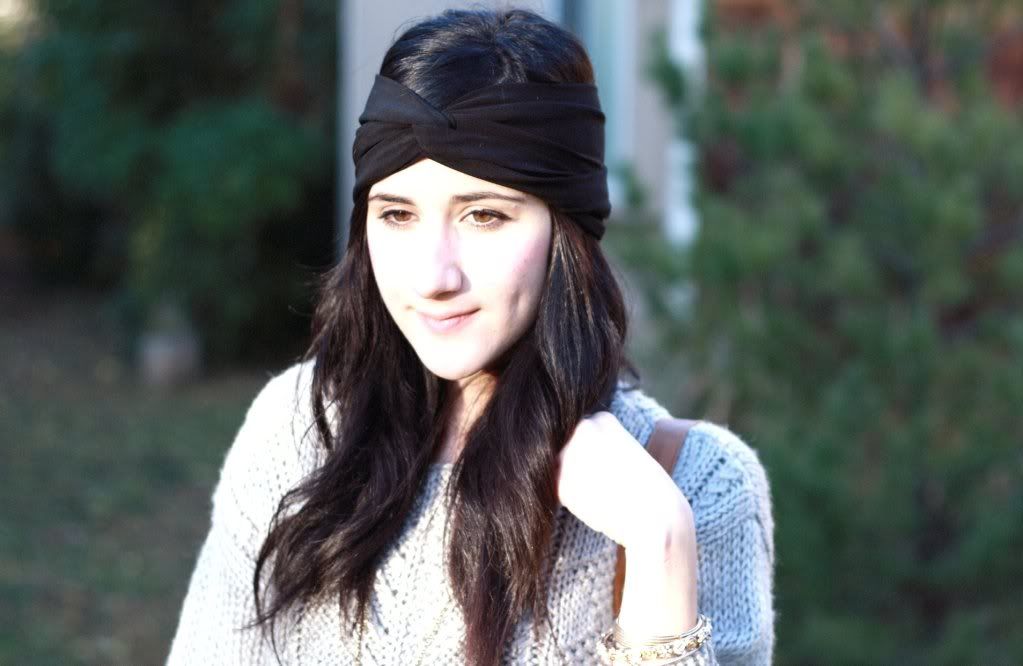 Oh goodness, I am just addicted to chunky knits this winter,
especially thrifted sweaters. It is the best thing to just throw on when
you are in a hurry but still want to be unique. And that is basically
what my life has been like the past few weeks. I have just
had so much work/school work, I feel like everywhere I go is
in a hurry. Thank goodness the holidays are coming up soon.
A break will be nice.
I hope everyone is having a lovely weekend! I am
off to watch The Nightmare Before Christmas with friends
coming over for a potluck. I made caramel brownies, yum!
wearing: thrifted knit sweater; james jeans skinny jeans; f21 booties; Turband via Nastygal; bag via franchesca's