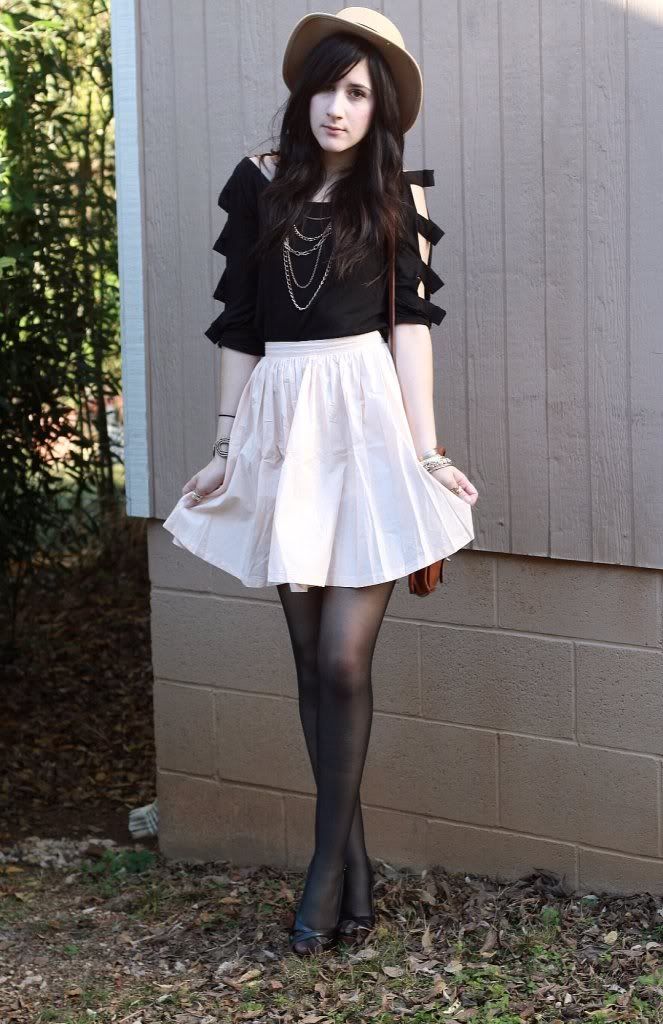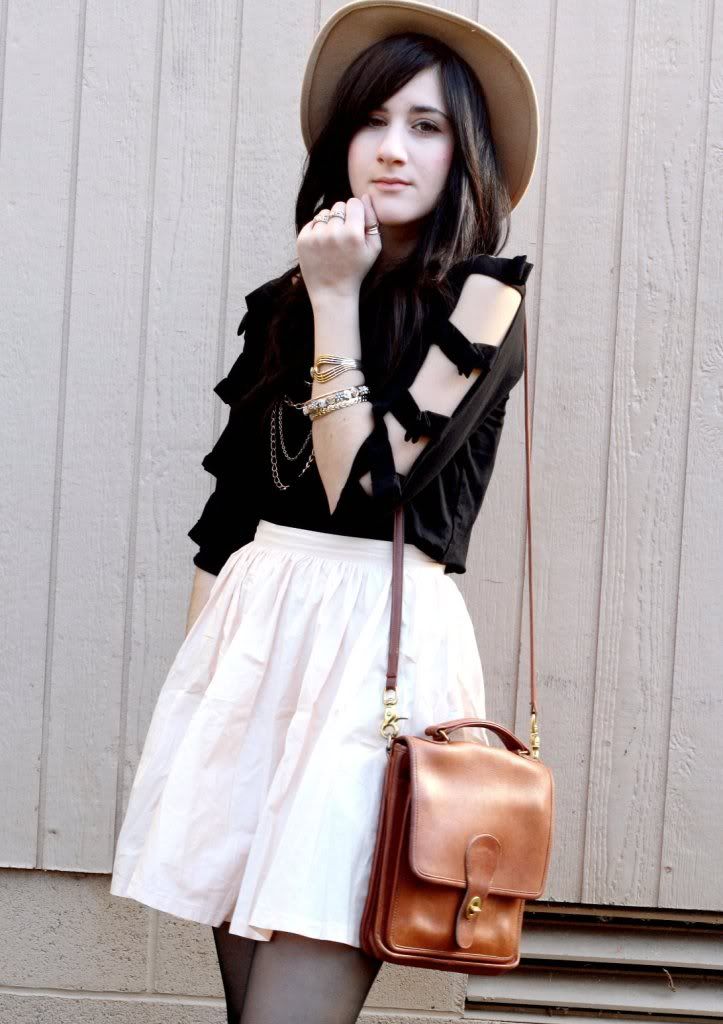 Well first of all, do not fret, I definitely wore a coat over this
outfit most of the time I was out in the cold. I just had to show
off these amazing cut-out sleeves on this top! I was given the
wonderful opportunity to choose some items from
Club Couture
,
an online shop with tons of great pieces. I just love
how unique this top is with the cut-outs, it definitely can
make an outfit. Also, the fullness of this feminine skirt
is just perfect. And because I loved my items
so much I want you all to have a 15% discount through this
code: CCBLOG15.
Well, I hope everyone had a wonderful Thanksgiving
holiday weekend! I am so excited it is Christmas season now.
So magical!
wearing: top & skirt, courtesy of Club Couture; vintage bag; Hat via nastygal