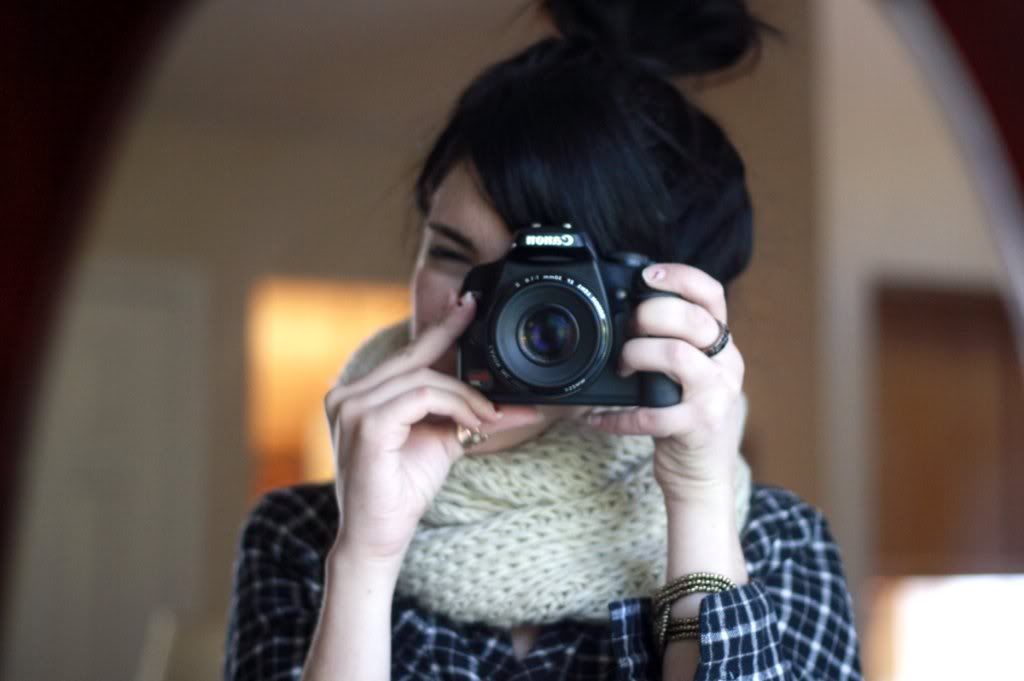 Brrr! A cold front has sure blown through. All I feel
like doing is curling up in my cozy knits and drinking
coffee. Starbucks has their red cups out now, which
means that my favorite time of year is here. This outfit
is a typical lazy school outfit for me. Well, minus the heels
because these ones are almost impossible hard to walk in.
First pair of heels that have brought me troubles in quite
sometime.
Well I hope everyone has a lovely weekend! I have
not been feeling well the past few days, but hopefully
that will go away soon.
PS- my eyes look super tired in this photo, and that is
because yes I was very tired. School has been stressin'
me out!
wearing: BDG anorak & plaid top; f21 leggings & shoes; vintage bag