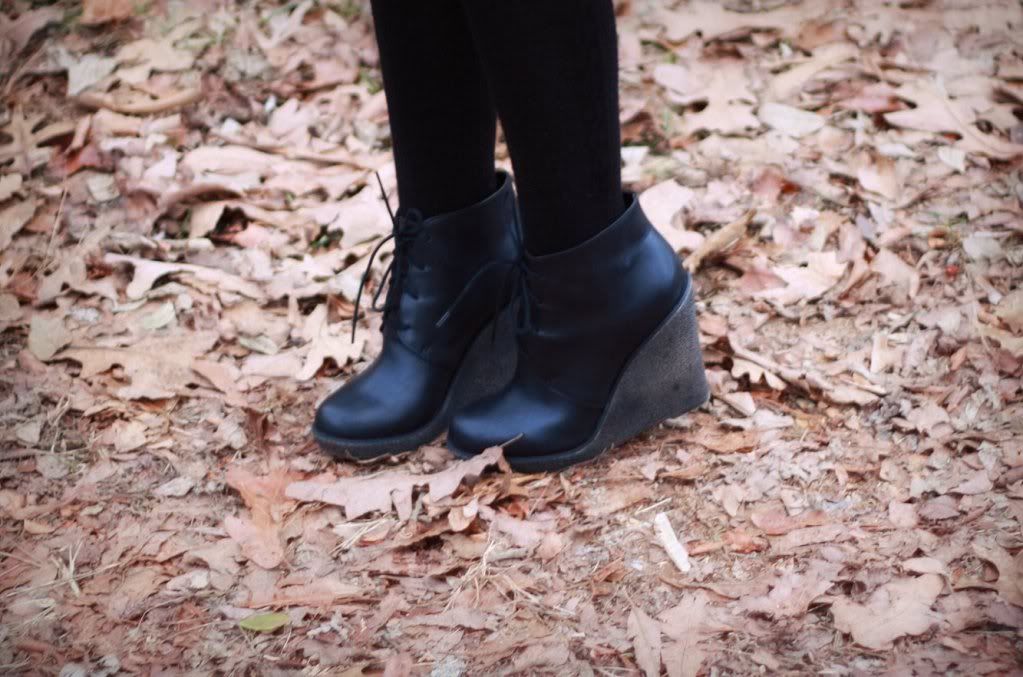 So by the end of the week, I will finally be done with
school, and maybe put together a more interesting outfit.
But for now, comfy dresses and over-sized sweaters are
just perfect. I love this gray sweater I have from H&M. The
bat wings are so cozy, it feels like I am swimming in it. And...
these oxford wedges are perfect for throwing on on the go!
Anyways, I have great news! After many months, I
have updated my shop. I put even more than 10 things
up. Hope you all find time to check it out
here
!
wearing: Vintage dress; H&M sweater; Bag via Francesca's; wedges via Lola Boutique