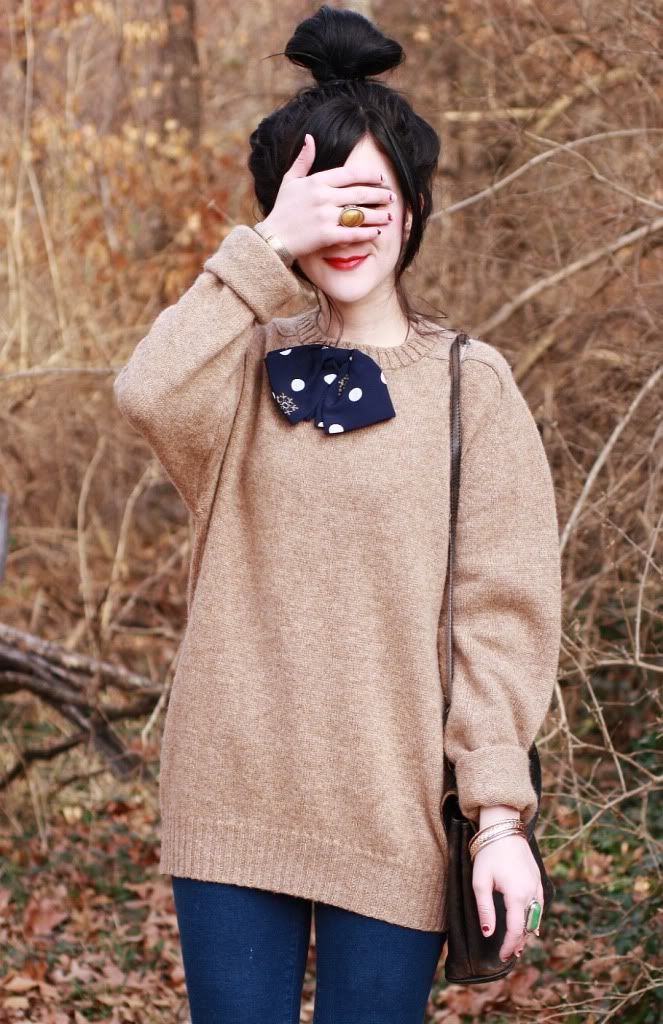 I did not want to show my face today, because my eyes are
so red due to allergies! I have been wearing glasses, yet they
are not helping one bit. Anyways, for todays post I am going
to share with you all my playlist of the week. Making on-the-go
playlists/mix cds is a past-time of mine. If I could make a mix cd for each
and every one of you I absolutely woudl! Here is what I have been
listening to lately:
1. Ballad of Sir Frankie Crisp- George Harrison
2. Northern Lights- Bowerbirds
3. Epistole to Derrol- Donovan
4. Waterloo Sunset- The Kinks
5. Love Hurts- Roy Orbison
6. Turtle Island- Beach House
7. Tiger Mountain Peasant Song- Fleet Foxes
8. Nice Dream- Radiohead
9. The old days- Dr. Dog
10. Powderfinger- Neil Young
11. Colorado Girl- Townes Van Zandt
12. Southern Nights- Glenn Campell
Hope you all are having a lovely week so far!
Follow me on
TWITTER!
wearing: Vintage sweater via Grey Dog; BDG denim; Vintage bag; Urban Renewal bow