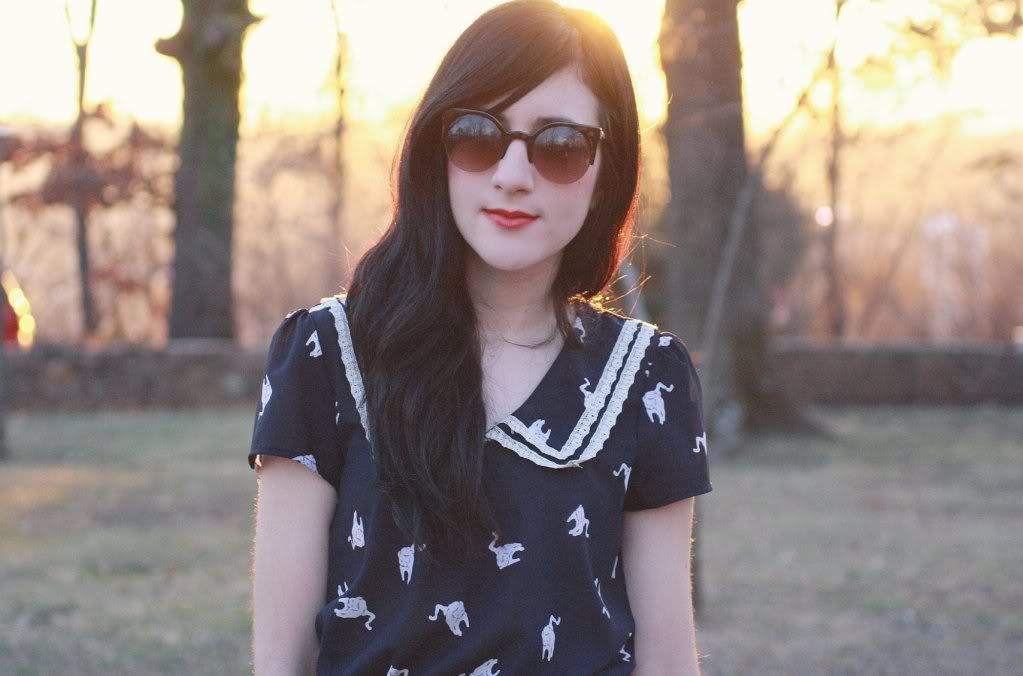 I cannot believe how nice the weather has been lately. Furthermore, I cannot
believe how much I have been enjoying it. I wore this outfit all day without
even a light sweater. This is one of my favorite spots in my town, it overlooks
the whole city and you can watch the sunset. It is just a couple minutes
from my house, but I always save going there for special days. This cat dress
turned top in this outfit, is one of my absolute favorite pieces I own! Those
of you who did not know, I am an avid cat lover. The second I get a cat
this blog will become mine & my cats. Just joking. I think...

Well I hope you all are having a lovely week.

PS- Isn't my new blog design just adorable? Check out Srslyliz, the genius
behind it all.



Follow me on
TWITTER!