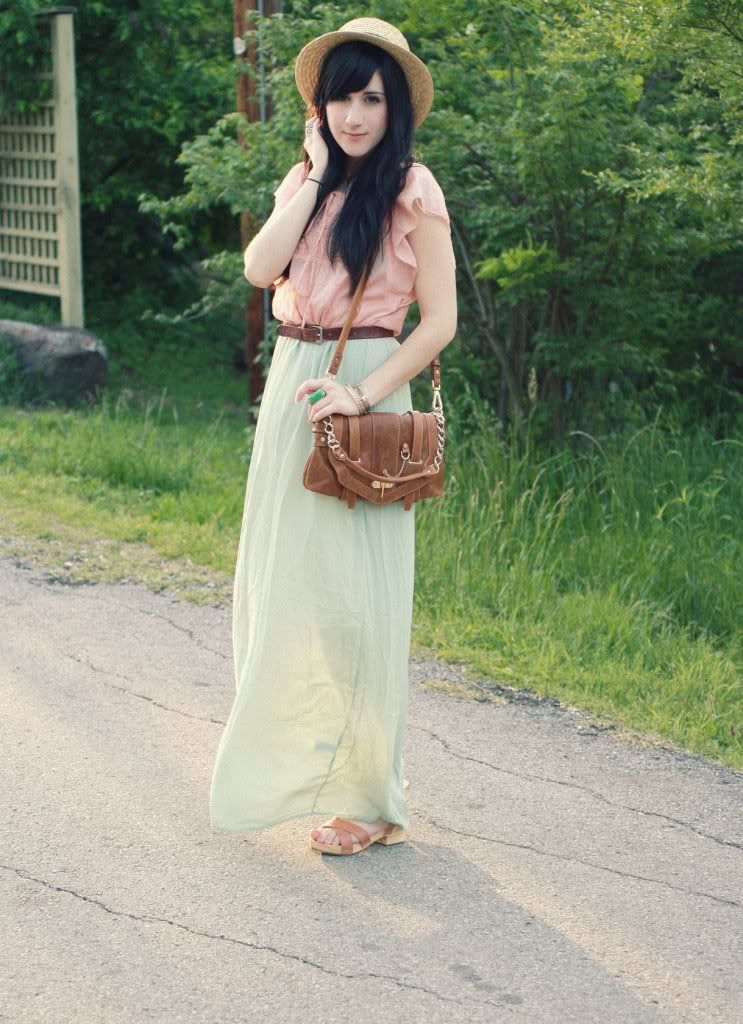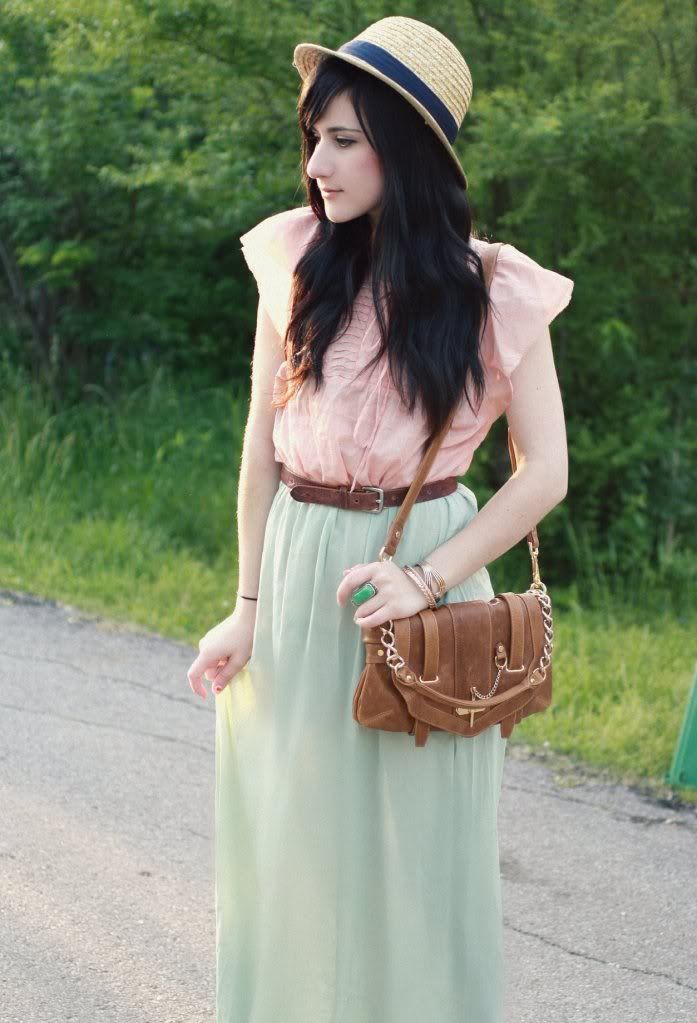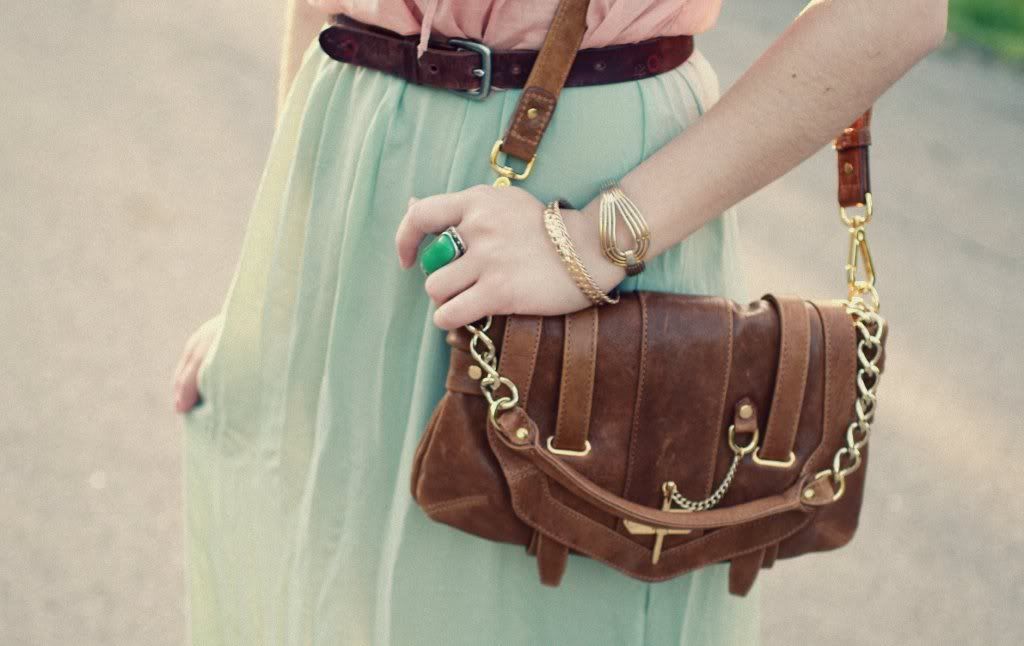 The weekend is finally here, wahoo! I will spend a bit of today finishing up
projects, but before that I am about to hit up the farmer's market. Hopefully
because of all the rain, everything will be even fresher than usual. Later
tonight I will be in a benefit fashion show modeling some clothes from the
vintage boutique, Grey Dog, that I showed you all earlier this week. I can't peep
about what I am wearing, but I may tweet some pics at the show later tonight!
It will definitely be a lovely evening.

As for this outfit, I have been super excited to show you all this Velvetine bag
from the S/S collection. I am IN LOVE with the color and the shiny gold chain.
Perfect for all of the necessities! And yes, I am wearing another maxi again
(I told you I am obsessed!), but I was just dreaming of trying out this
color combination of pale pink and minty green. I went to the mall with
my boyfriend and saw the minty green dress (turned skirt in this photo)
from f21 and just had to get it because it was TEN dollars. Such a steal.


Well I hope you all have a lovely weekend!
TWITTER.
wearing: F21 top & dress; cooperative hat; ecote sandals; bag c/o
Velvetine