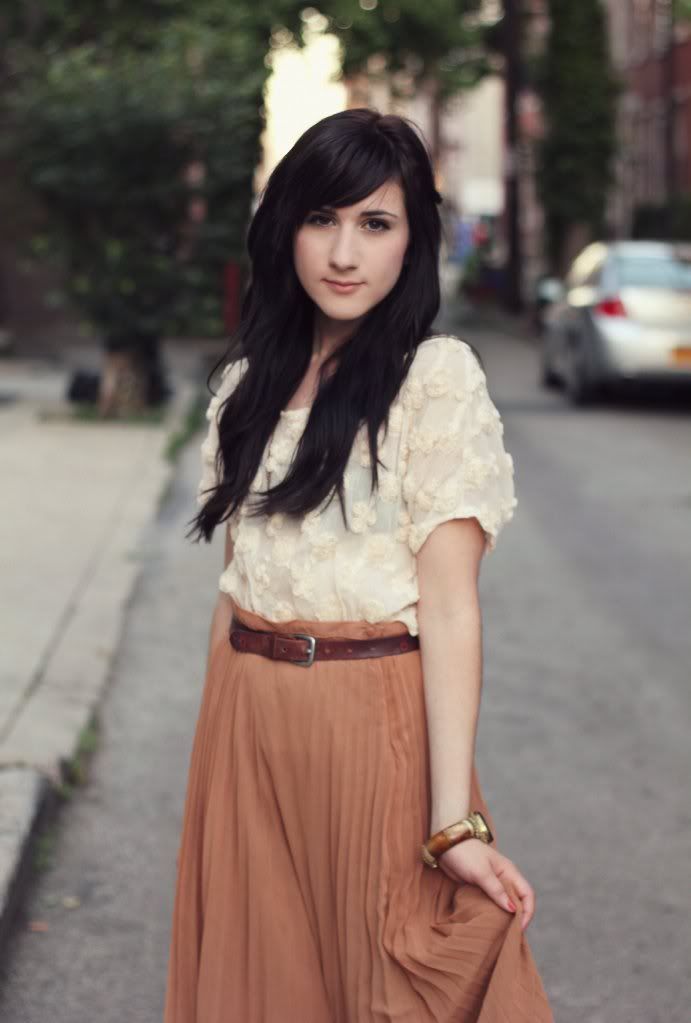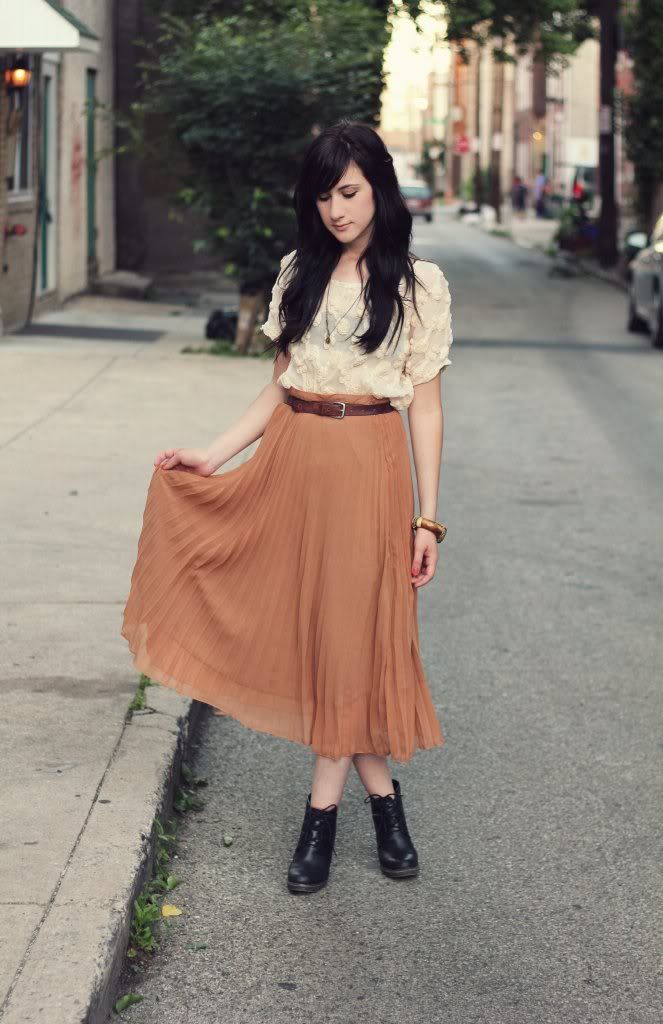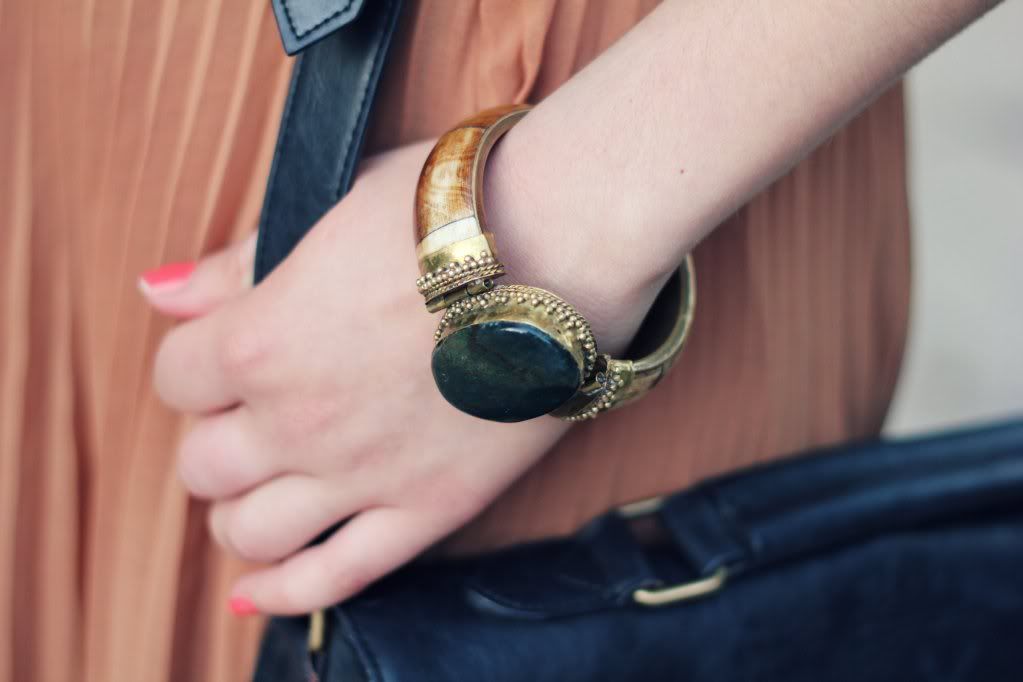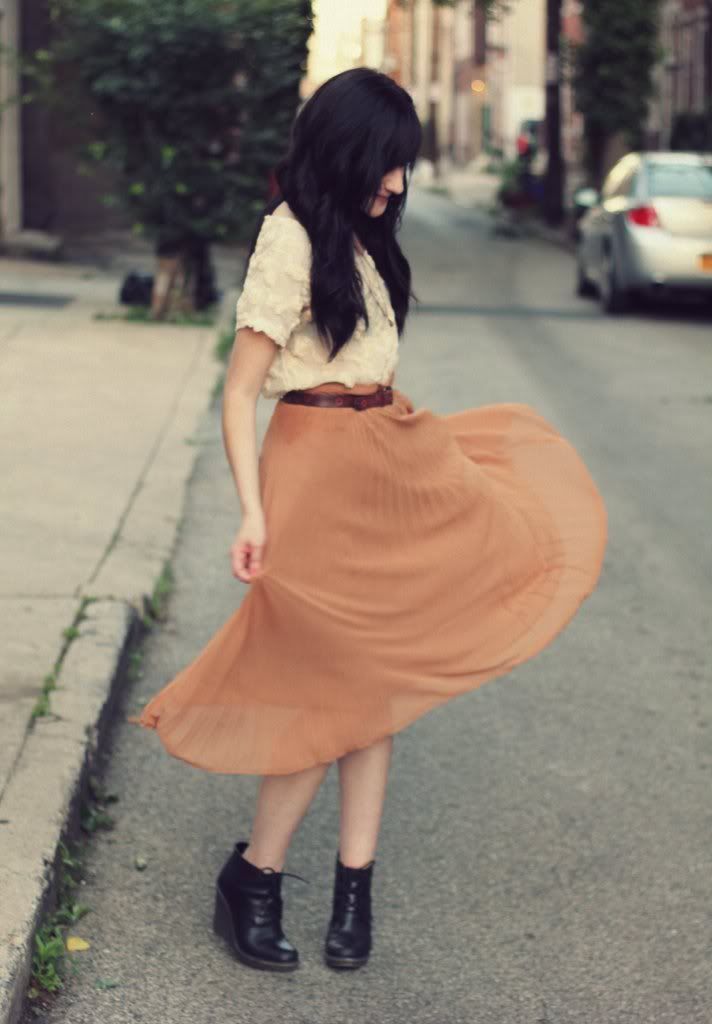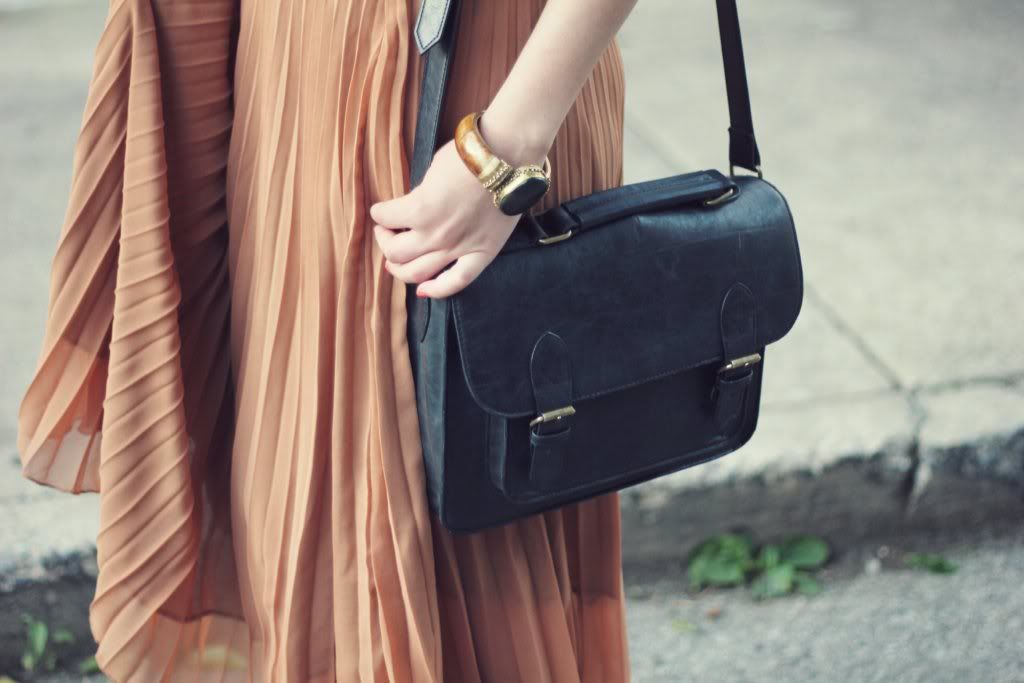 Honestly I have developed a major obsession with long flowy skirts. Pleated, chiffon,
full, floral or dotted, I love 'em all! It has kind of become the new florals in my closet.
Anyone who followed my blog last summer definitely knows that they were my go-to
staple. Speaking of florals I totally miss them and I will definitely be wearing some soon.

Anyways... these photos were taken by the lovely Veronika from Tick Tock Vintage!
This girl is seriously so amazing. She has been a terrific guide to this large city and has
made me feel at home here. So happy to have met her! Here we got sushi where I fell
in love with this salmon tempura roll. I have been tempted to get take-out from there
ever since. She showed me around South Street and we eventually found this pretty
side street to take some photos. Had a great day with her and I am excited for more to
come!

Today I plan to take it easy and just enjoy this beautiful day in the city. Might
go to the park and read a book. Hope you all have a lovely weekend!

TWITTER.
wearing: top & skirt c/o Romwe; Wedges- Kelsey Dagger ; bag- Urban Outfitters; Bracelet c/o Retrodose