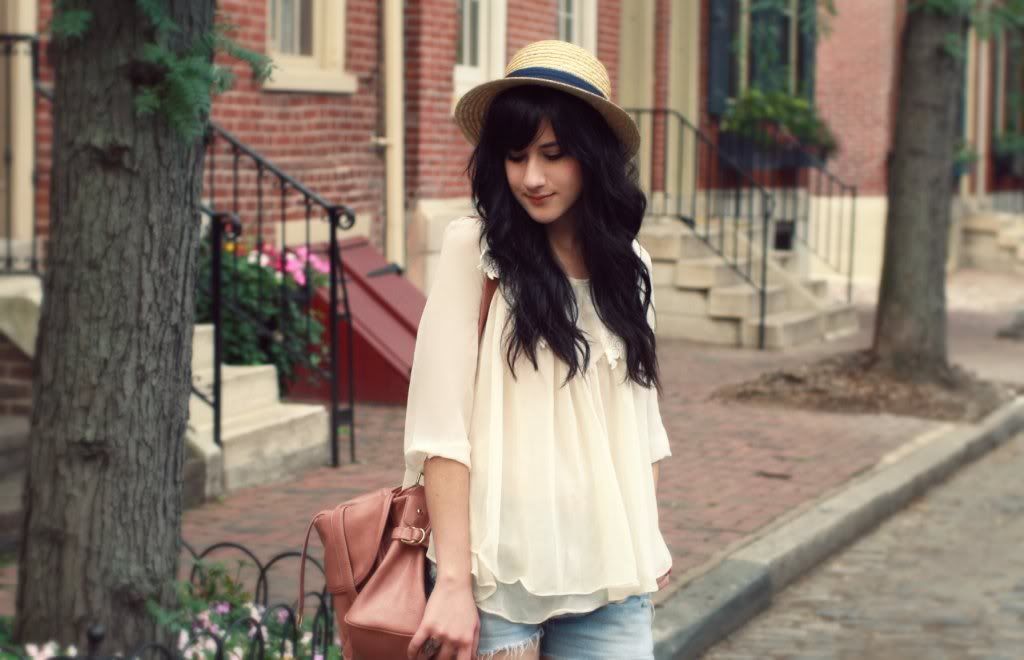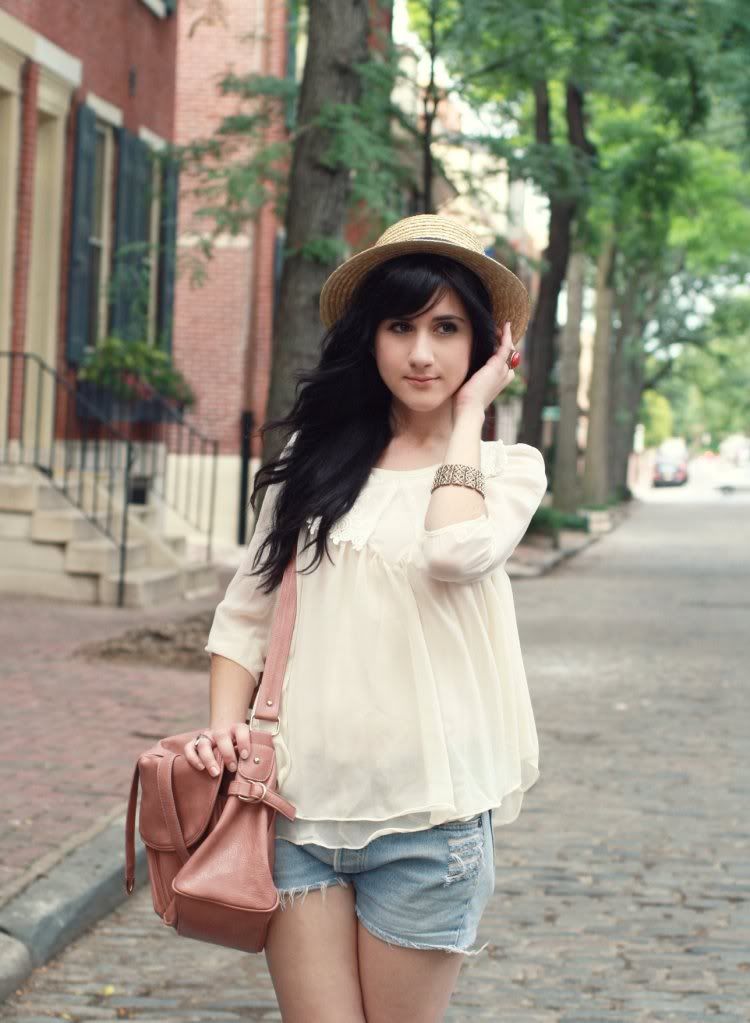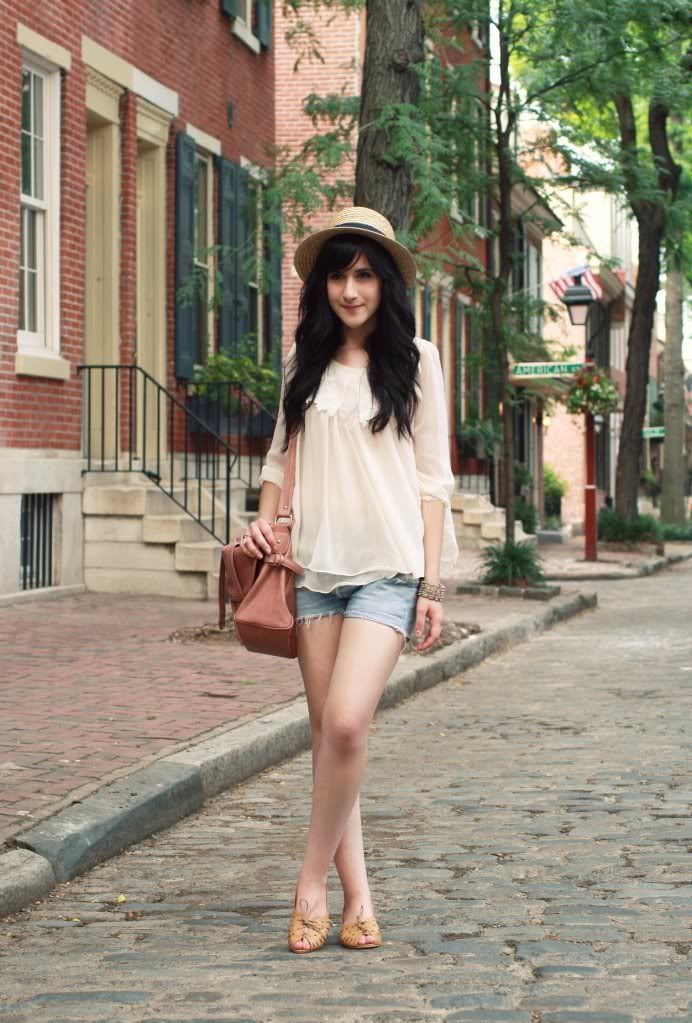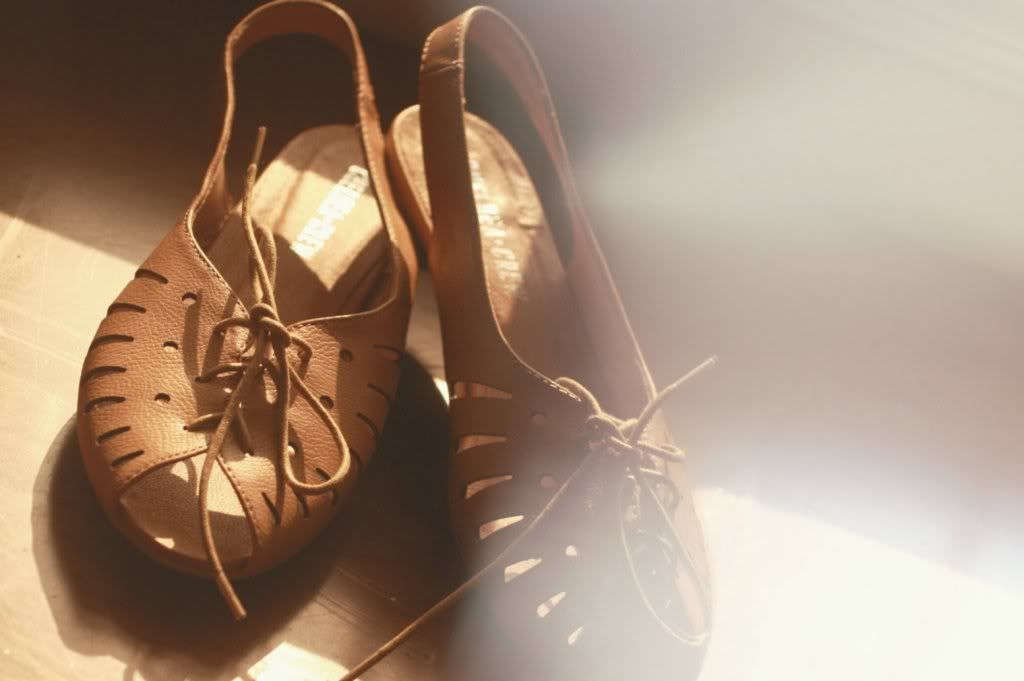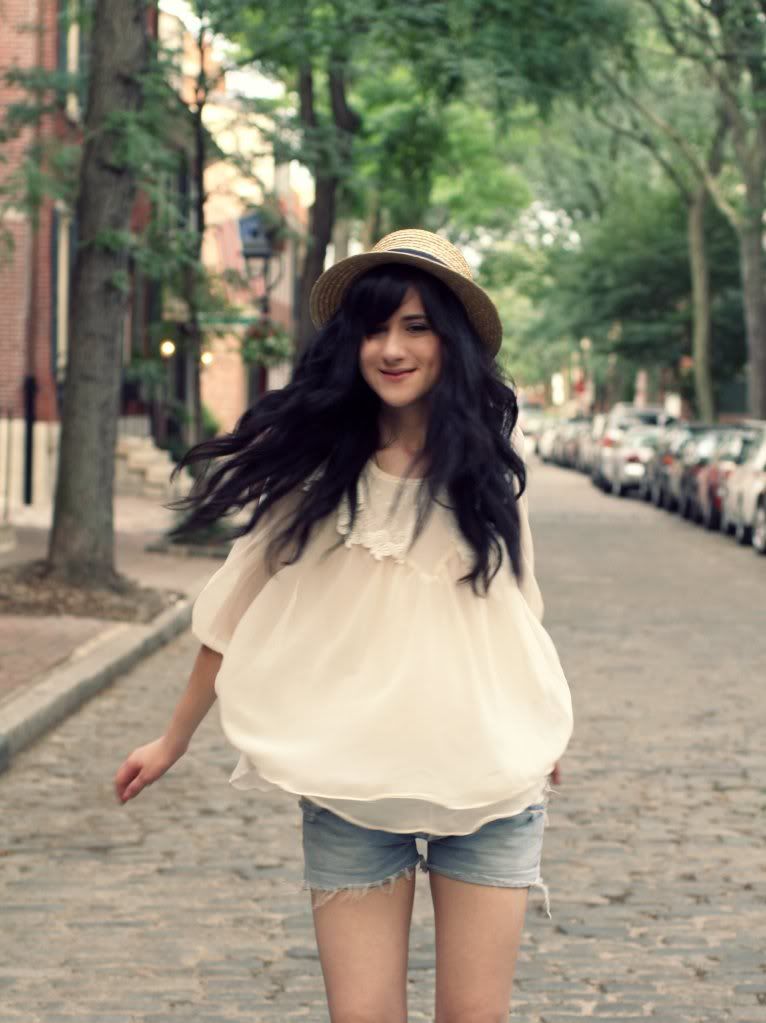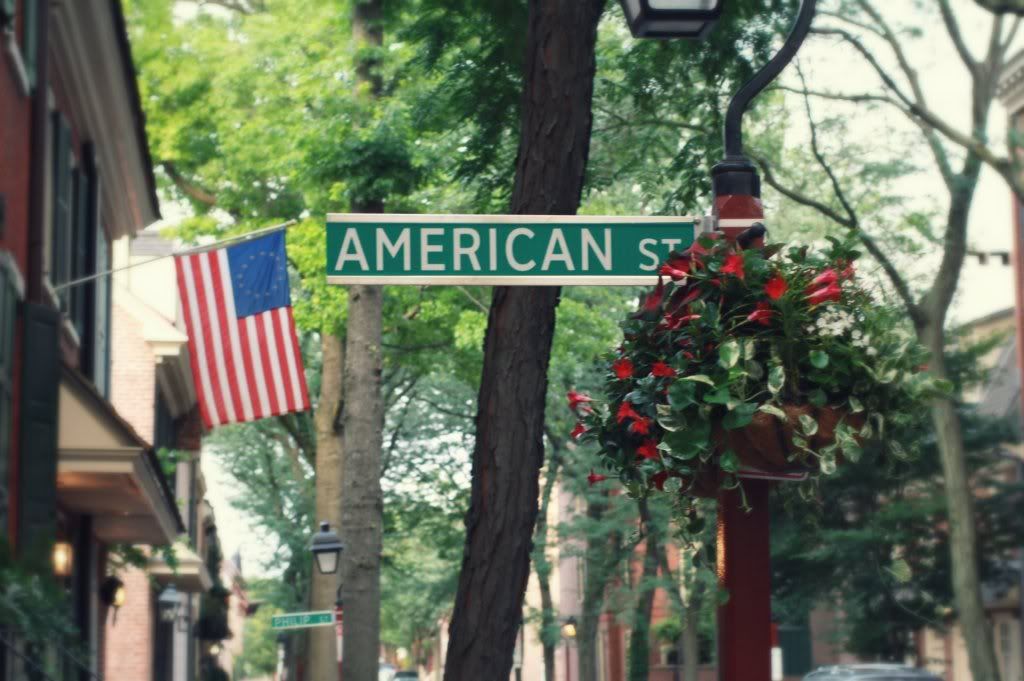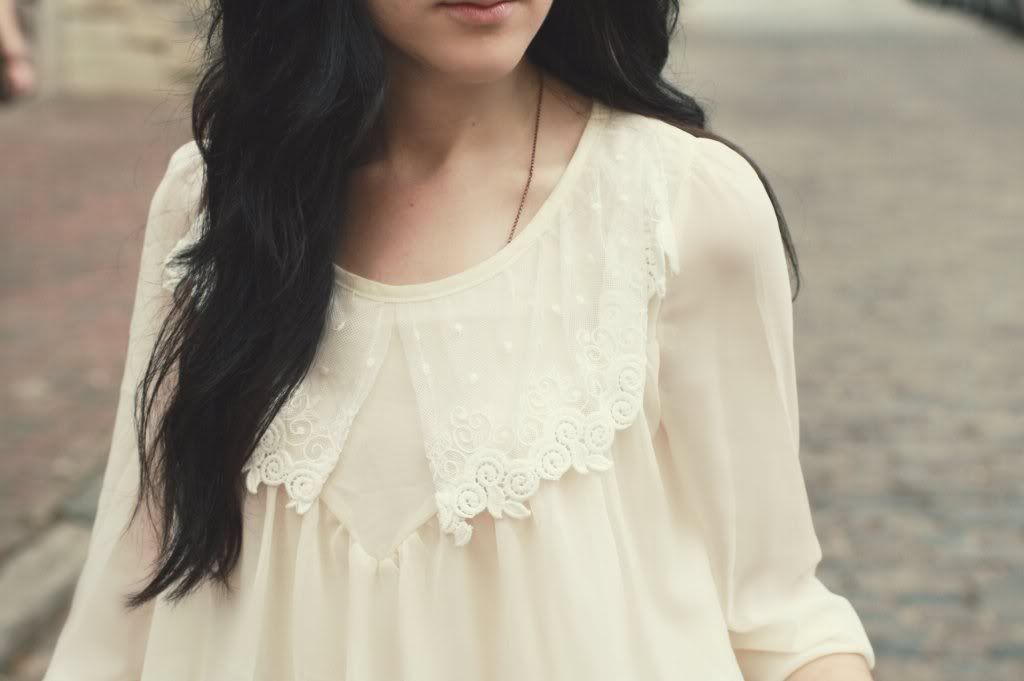 Oh boy had this been one busy weekend! I have thought it over and I think this quite possibly could be my favorite weekend that I have spent in Philly so far. On Friday night I met up with a group on friends on South Street for drinks on the rooftop patio overlooking the busy street. The night took us to a few other bars including one that had complimentary dum dums. We even saw a man walking around with his pet sugar glider on his shoulder which I have to say was the cutest thing ever! The night was complete when I finally got to try Lorenzo's pizza. Yum Yum! Saturday was another lovely day spent at the quirkiest pool you could ever imagine in South Philly, strolling the cobble stone roads of Old City (as pictured above), eating old fashioned ice cream, and watching fireworks from my apartment window.

About the outfit: after a long day at the pool I threw on this comfy outfit and spent the rest of the evening in it. This flowy top is just perfect for summer, and these new flats are totally ideal for adventuring around the city in! Plus the tan color fits in perfectly with my pastel colored summer wardrobe.

Hope you all had a wonderful weekend as well! Enjoy these beautiful summer days while they last.


TWITTER.
wearing: top c/o Romwe
shorts- vintage
bag c/o VJ-style
Chelsea Crew flats c/o Fancy French Cologne
hat- Urban Outfitters