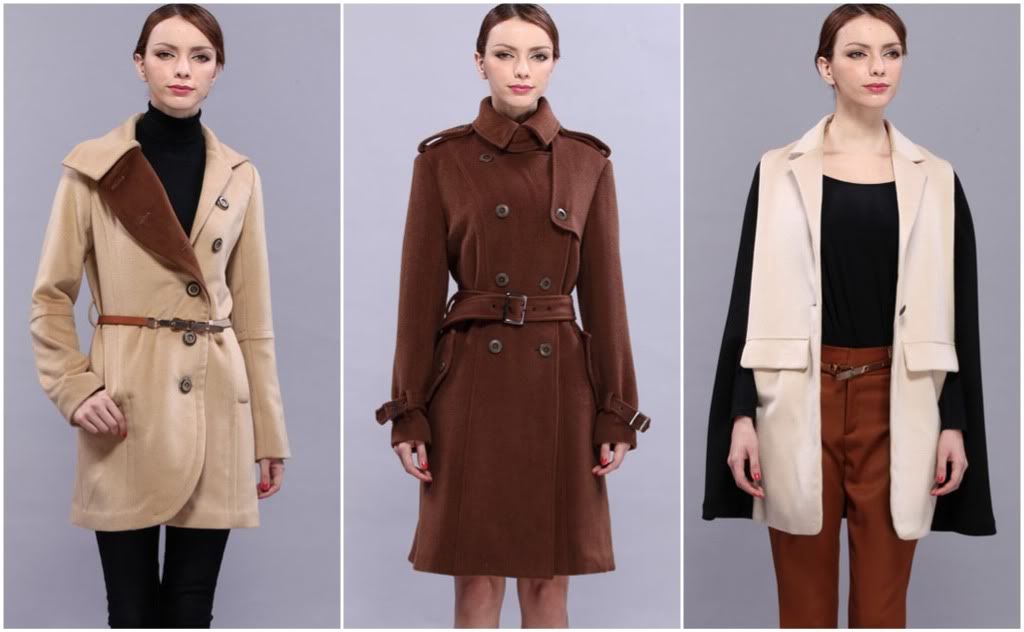 First of all, Happy Thanksgiving!!! This is one of my favorite holidays because it means
that I can officially start getting into the Christmas spirit, indulge and not feel guilty
in pumpkin pie and stuffing, and spend the whole day with my lovely family. I have
officially started listening to Christmas tunes and I couldn't be happier! I literally don't
get sick of it ever... even working in retail during the holidays one year and listening
to it 24/7, there were no complaints from me. Anyways, stop me from babbling,
I have a lovely ThanksGIVING Giveaway for you all today!

Romwe is offering anyone of these haute couture coats, just in time for winter! The
rules are as simple as:

1.) Sign up at www.romwe.com , and leave your e-mail info in a comment below
2.)Follow me on Bloglovin'
3.) Imagine yourself in one of these amazing coats, because they are so soft and
cozy! Proof here.

So good luck to everyone! Giveaway ends Dec. 1st. And once again, Happy
Holidays!

PS- In honor of this lovely time of year, everything in my shop is 15% off. Be sure
to check it out!

TWITTER.