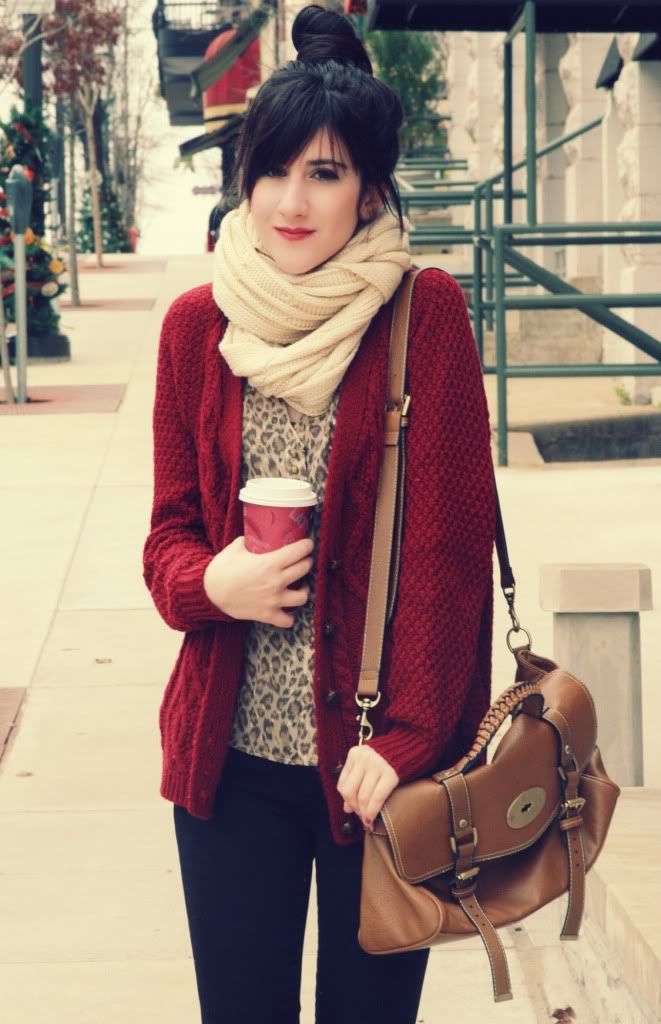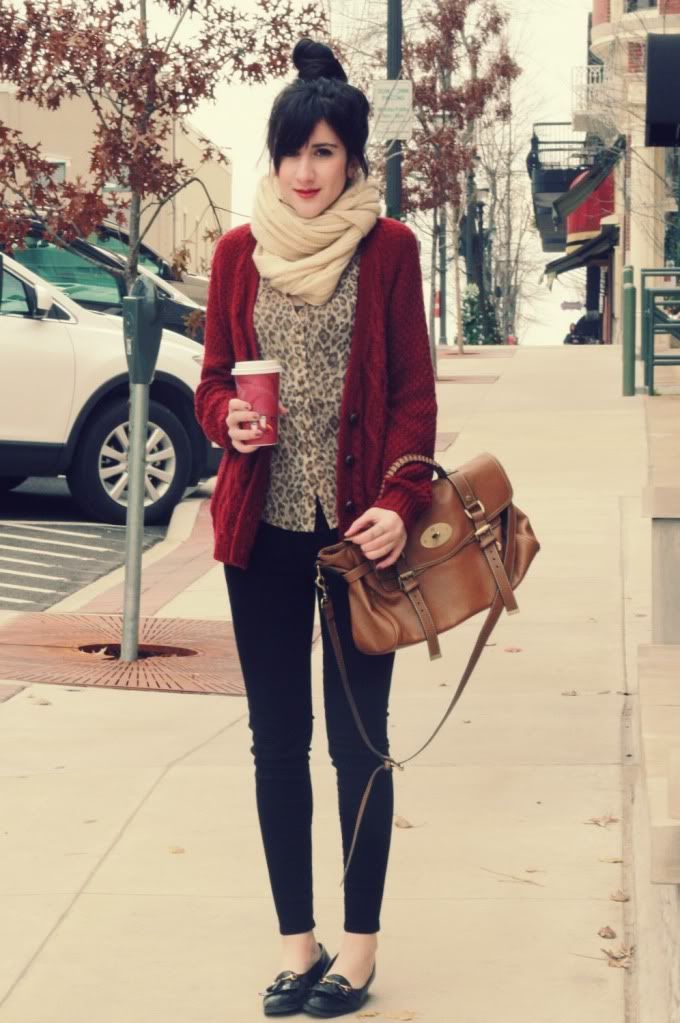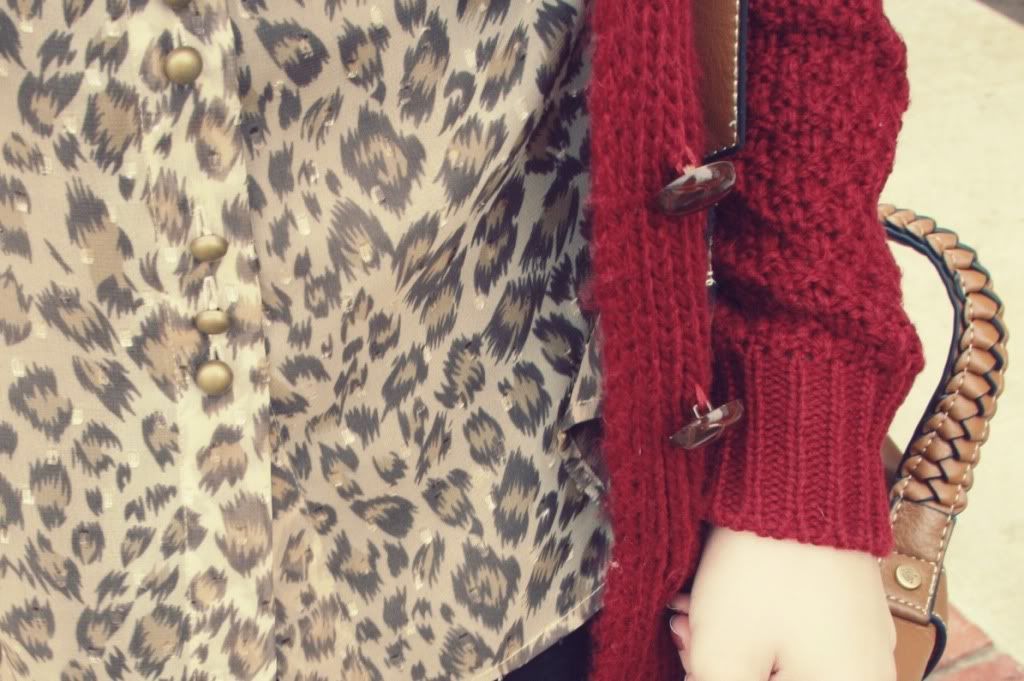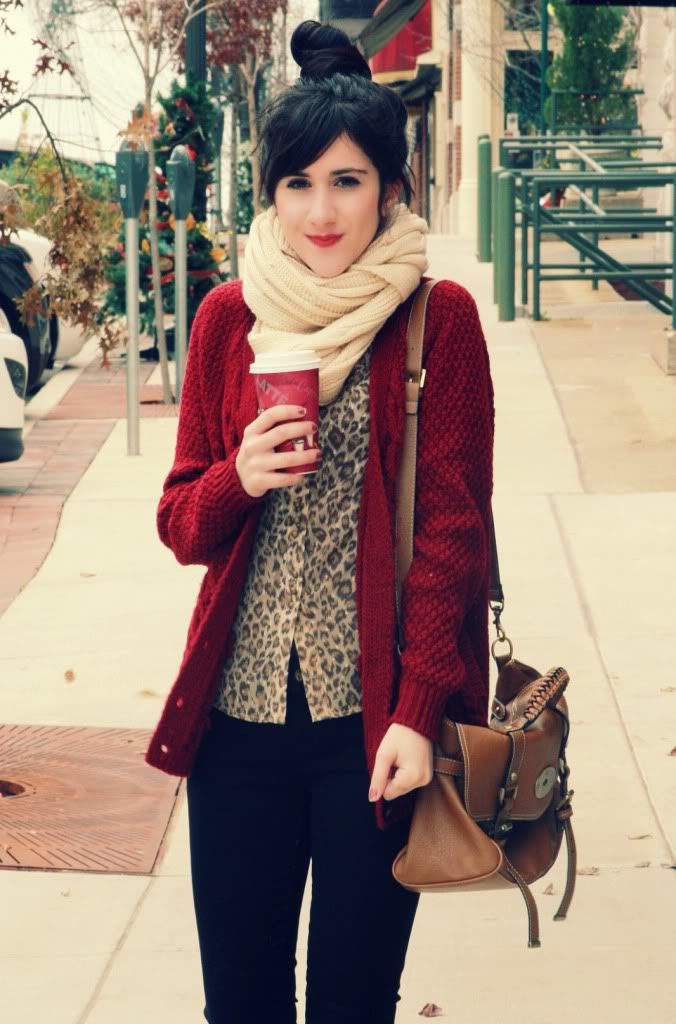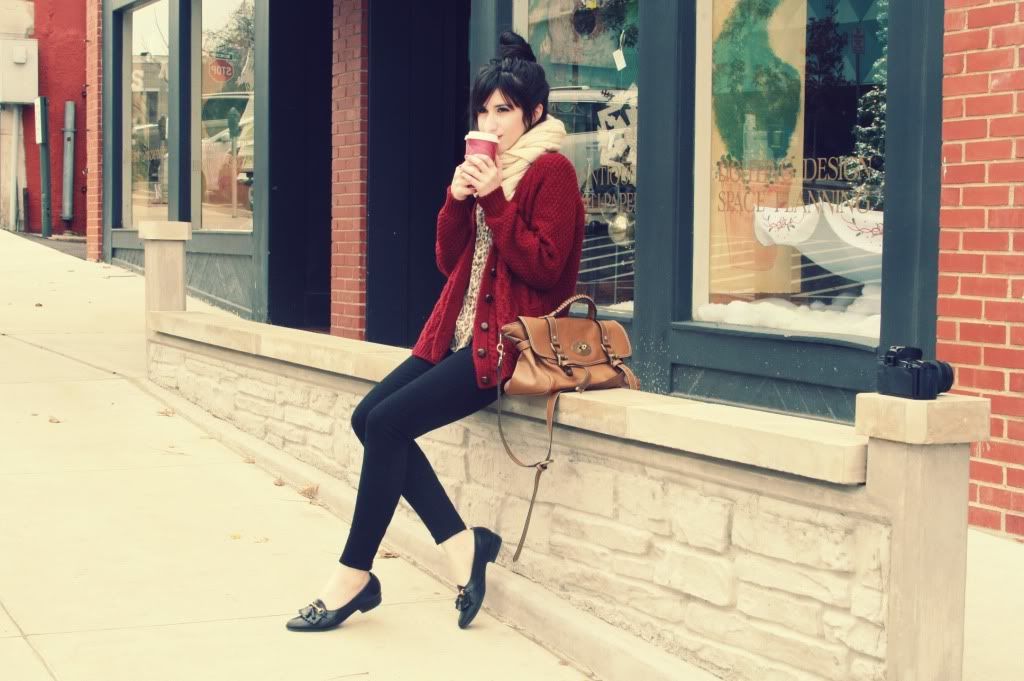 Boy was it cold when these photos were taken! The coldest day that I have felt
so far this season. Luckily I had my coffee to keep me warm. And of course later
in the day I picked up my coat. Silly me, I never check the temperature before I
step outside. Anyways, I wore this simple outfit while looking around shops
downtown yesterday. The outfit itself would have been pretty plain, so I knew
I wanted to add some pattern to it. I found this leopard print blouse to be
perfect with the burgundy sweater. Plus leopard print for me is totally
unexpected. It's fun to venture out sometimes!

Hope you all are having a lovely day
♥.

TWITTER.