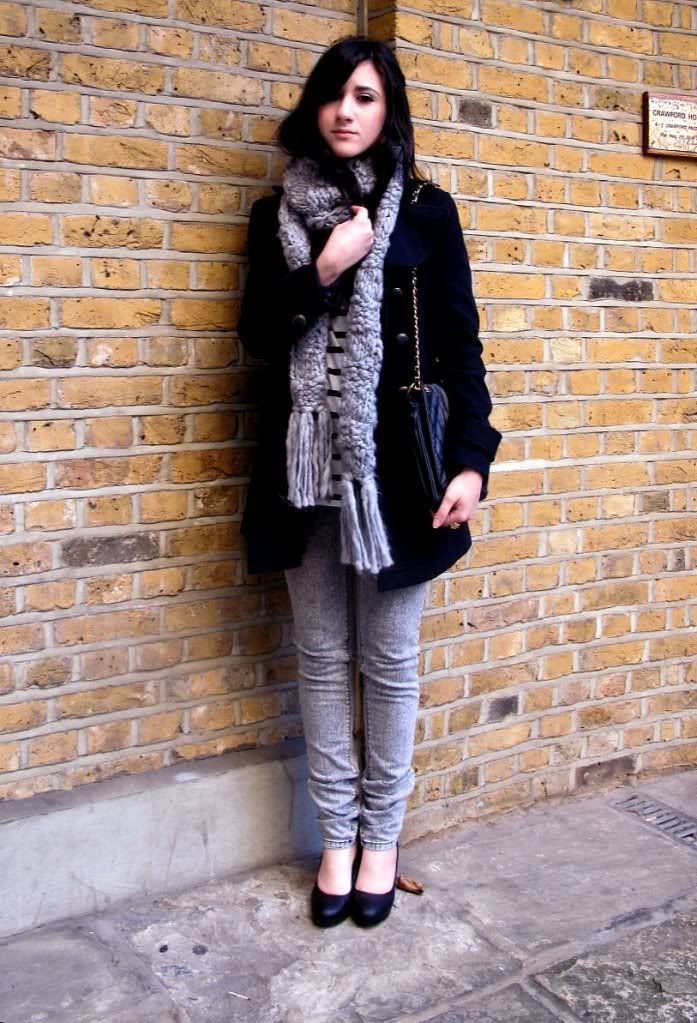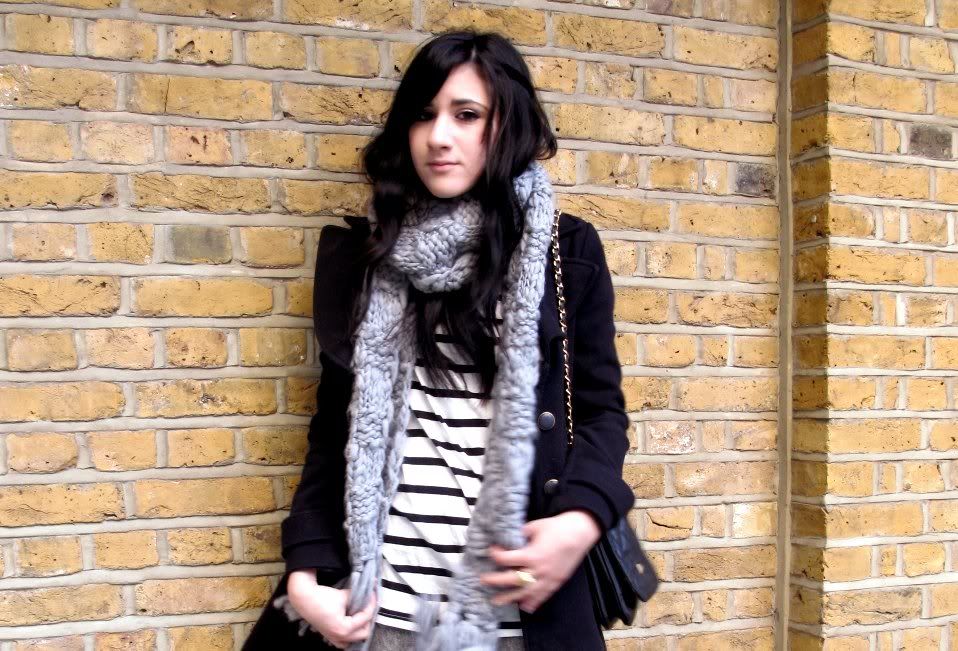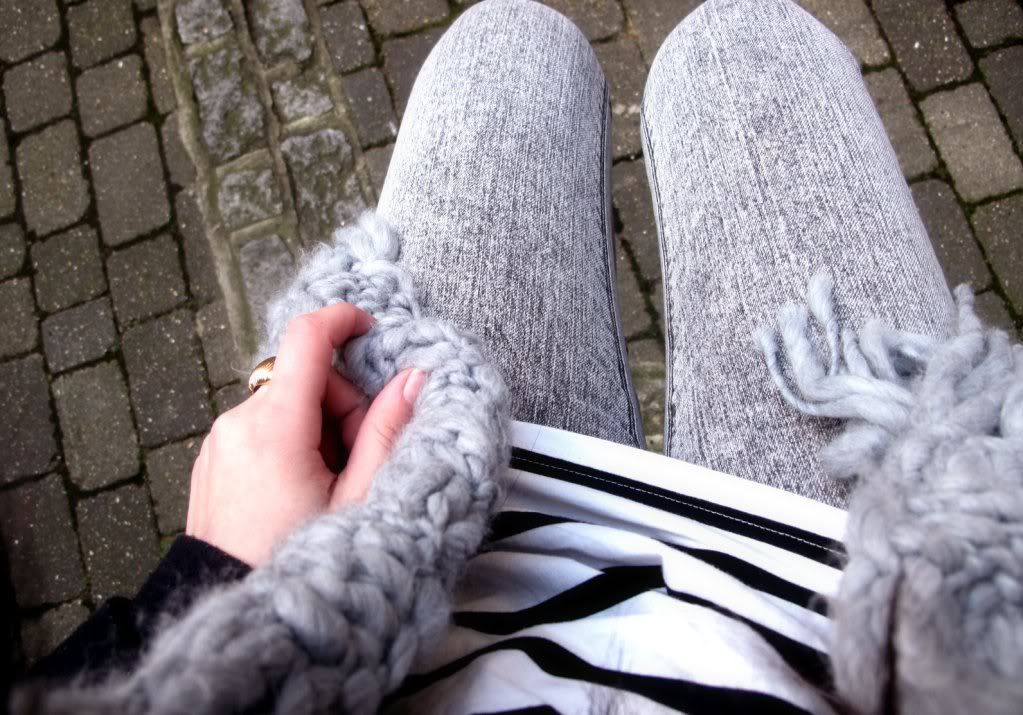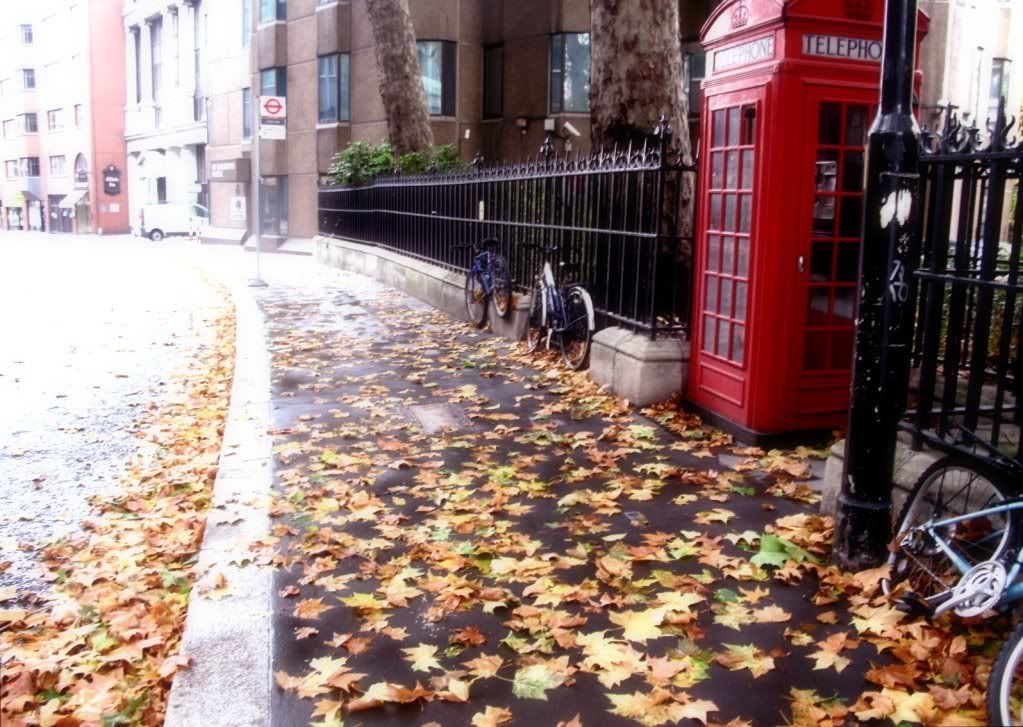 I love LOVE London in the fall! Everywhere I turn, there are pretty leaves
on the ground grabbing my attention. Today was very cold and rainy and
it was the perfect day to bundle up. Layering is my ultimate favorite thing
about winter. Mixing and matching... oh the endless possibilities
of winter fashions!
My first few weeks in London I went absolutely insane shopping, but
the past few weeks I've calmed down so that I can save for things
I really really want. Newest things I'm in search for: a vintage brown
fur coat, crushed velvet/velvet anything, and bulky knits like this
scarf I'm wearing.
Yay for Fall and yay for winter! Hands down my absolute favorite time
of year.

wearing: f21 coat; H&M wedges & top; Topshop Jeans; Primark scarf