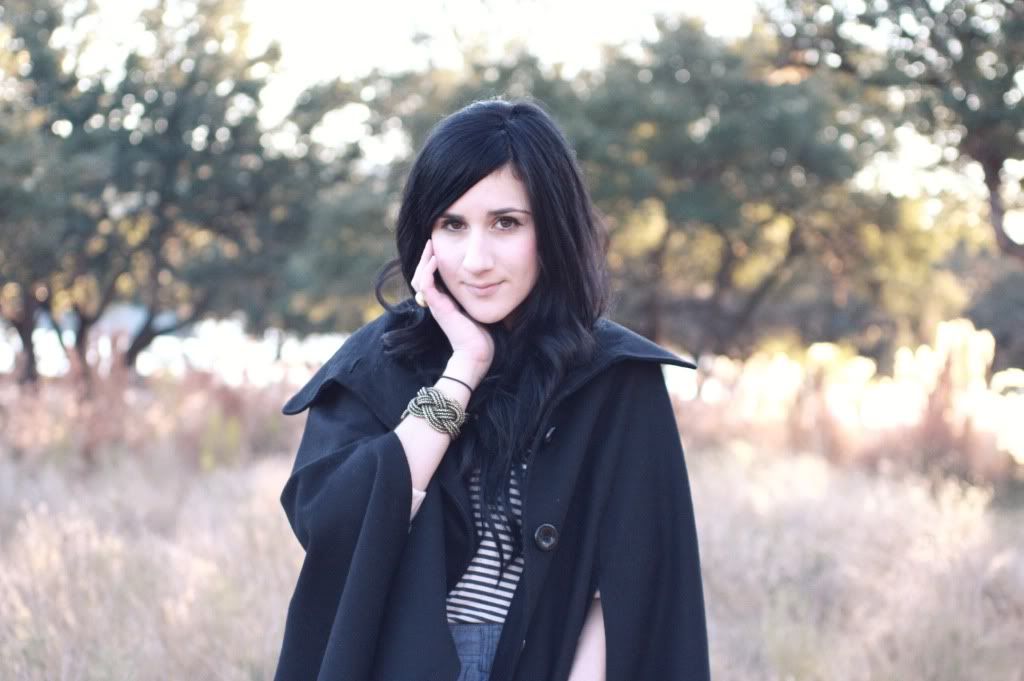 Hello Hello! I am back from my travels for just a bit
and I found some time for a little outfit post. I
got this cape a few Christmases ago and re-discovered
it in my closet when I came home from school this year.
Don't you just love re-finding long lost treasures in your
closet? Nothing beats making something old new again.
I was contemplating doing a year's re-cap on this post, but
I think I will do it on my next post when I feature my
NYE outfit. I do love New Years quite a lot! This year
I will be hitting up a few parties with some good friends.
Really all I need to ring in the new years right, is my
best friends. And some bubbly of course :)
What are you doing this year for NYE?
TWITTER!!
wearing: Steve Madden cape; f21 skirt; bag via Franchesca's, 6x6 platform booties