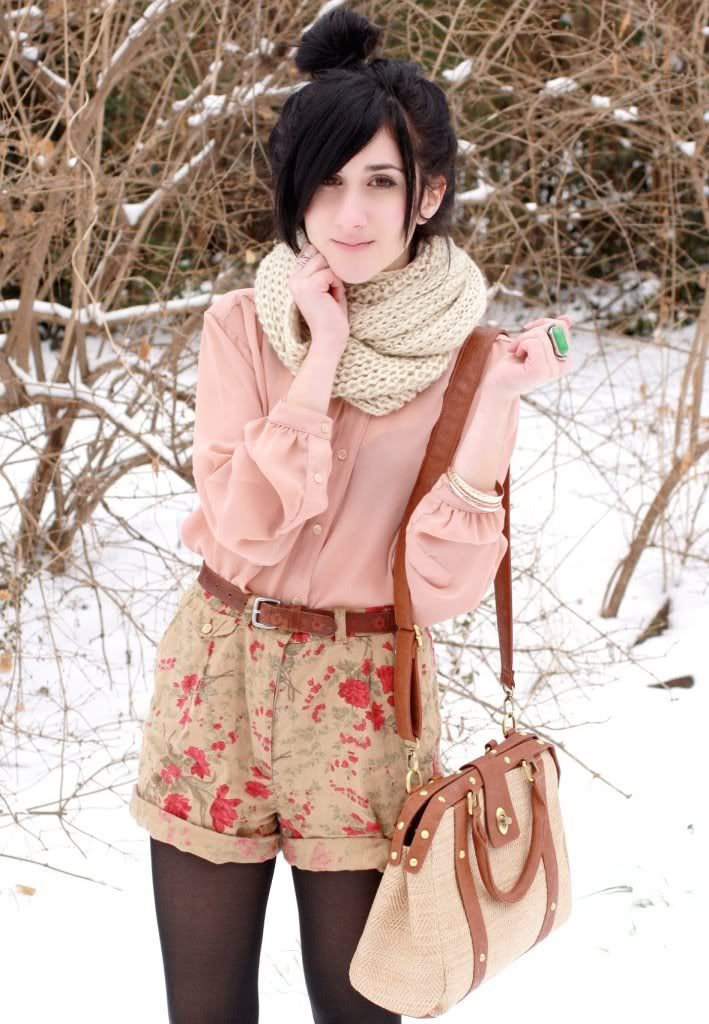 As promised, here are some photos of the snow we got
two days ago! I had two snow days, and they were both
fabulous. The first snow day, I had a mini-party at my
house and would-you-rathered for about 3 hours and
drank wine. Yesterday my classes were canceled, yet I was
still able to get around, so me and my boyfriend got breakfast
at this amazing local bread company, thrifted, looked for
records, and looked at cute cats. I wore this outfit above
on the random adventures I had yesterday. I think I got
some odd looks, and even my boyfriend said I look like
a "spring flower" or something like that. I just think colors
look best against the beautiful white snow!
Anyways...I hope everyone has a lovely weekend
PS- Every single thing I am wearing, I have worn before
on this blog. With a little innovation, you can be a
fashion blogger who doesn't have to go shopping
all the time :)
Follow me on
TWITTER!
wearing: thrifted top & shorts; UO bag; Topshop shoes