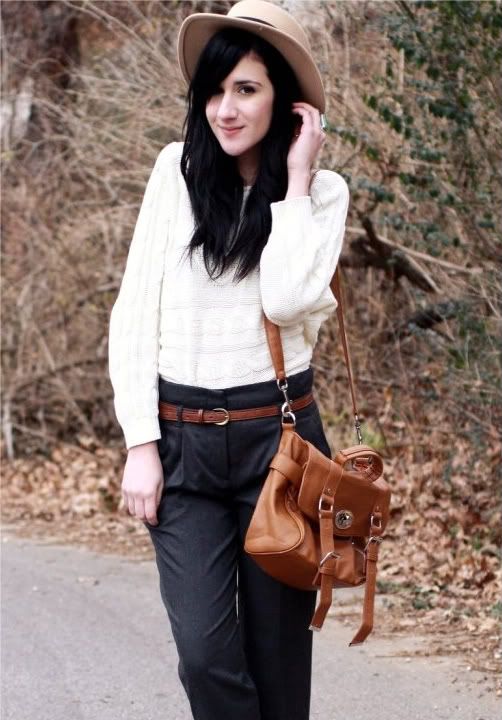 Happy Monday everyone! It's the last monday before my
last winter break end. I am going to enjoy this week to
the absolute fullest! It's so odd knowing that I am about
to start my last semester of school. I really can't get used to
the fact, but all I know is that I have to enjoy every single
second that I can right now! On to this look. I have been
in search for the perfect pair of trouser pants for what seems
like an eternity! I have thrifted high and low, but when it came
down to it, I found them at Zara. One of my favorite movies
of all time is Anni Hall, so when I styled these trousers, I
used that film as my inspiration. I did not bother doing any
detail shots because sometimes you just don't need to. Every
piece works together as a whole.
Well I hope you all have a lovely start to the week, and I leave
you with this question:
What film features your Hollywood
style icon?
Follow me on
TWITTER!
wearing: f21 crop top sweater; Zara trouser pants; hat via Nasty Gal; Jeffrey
Cambell 'miracle' wedges; bag via Francesca's.