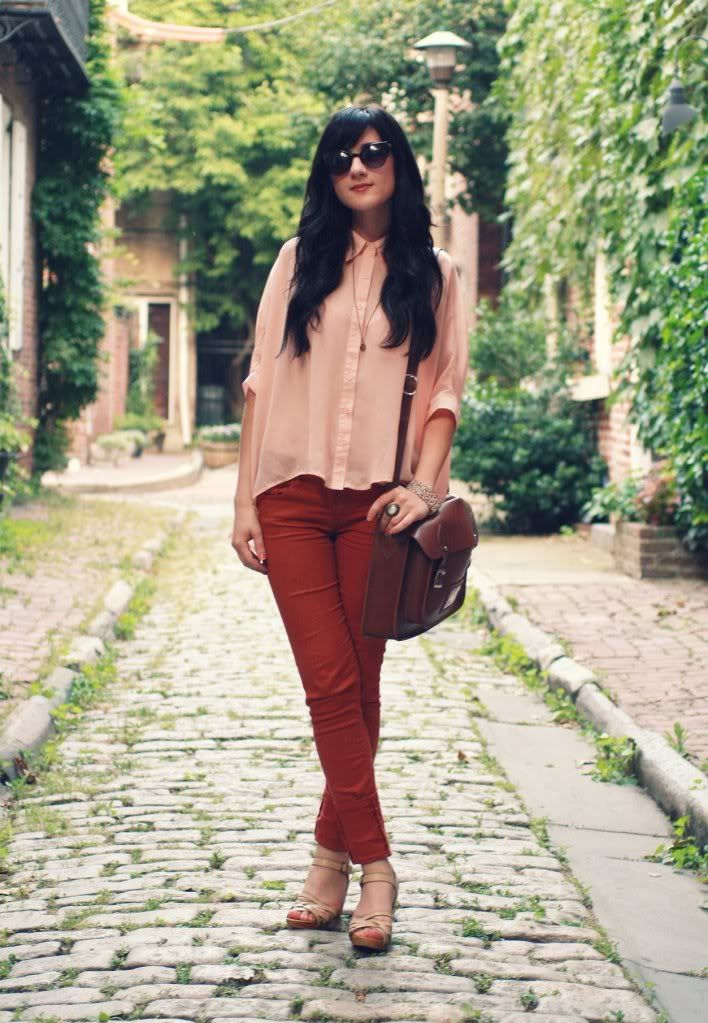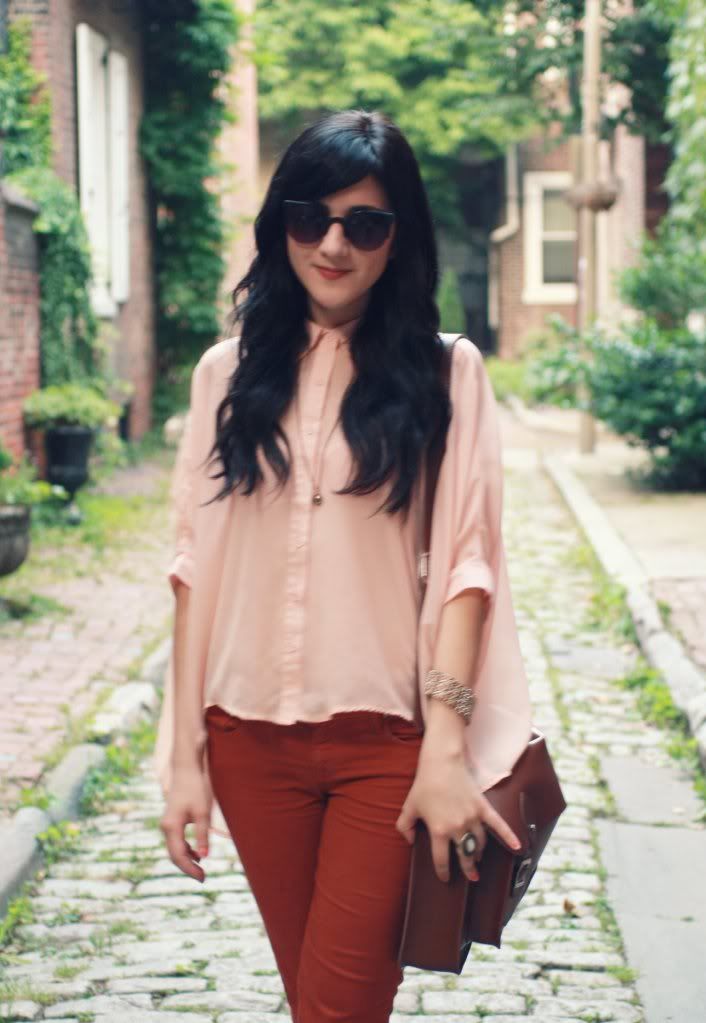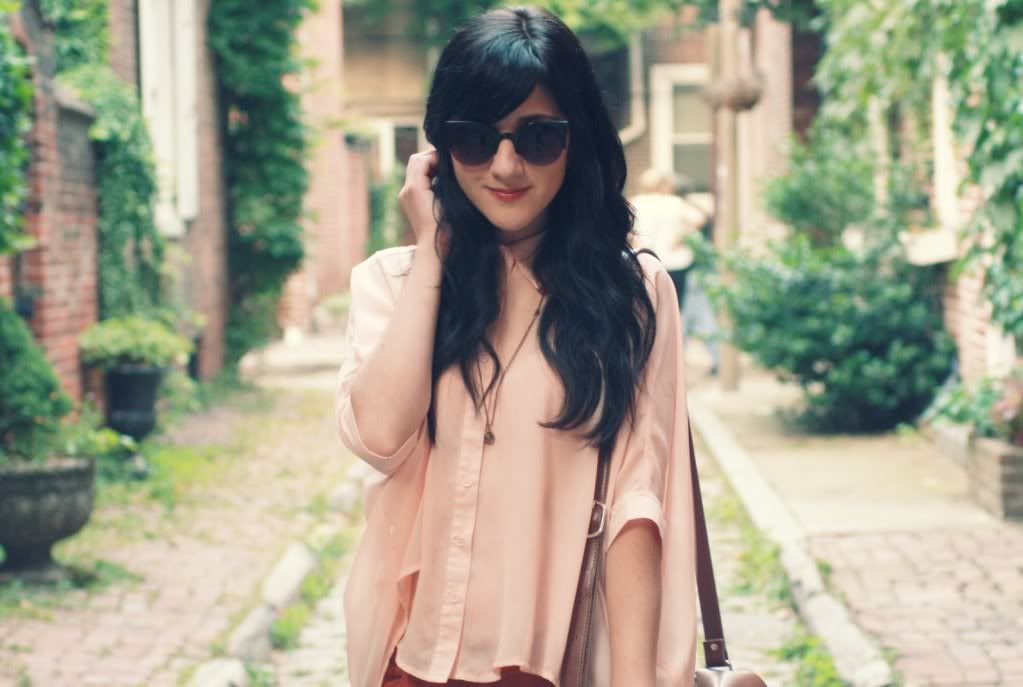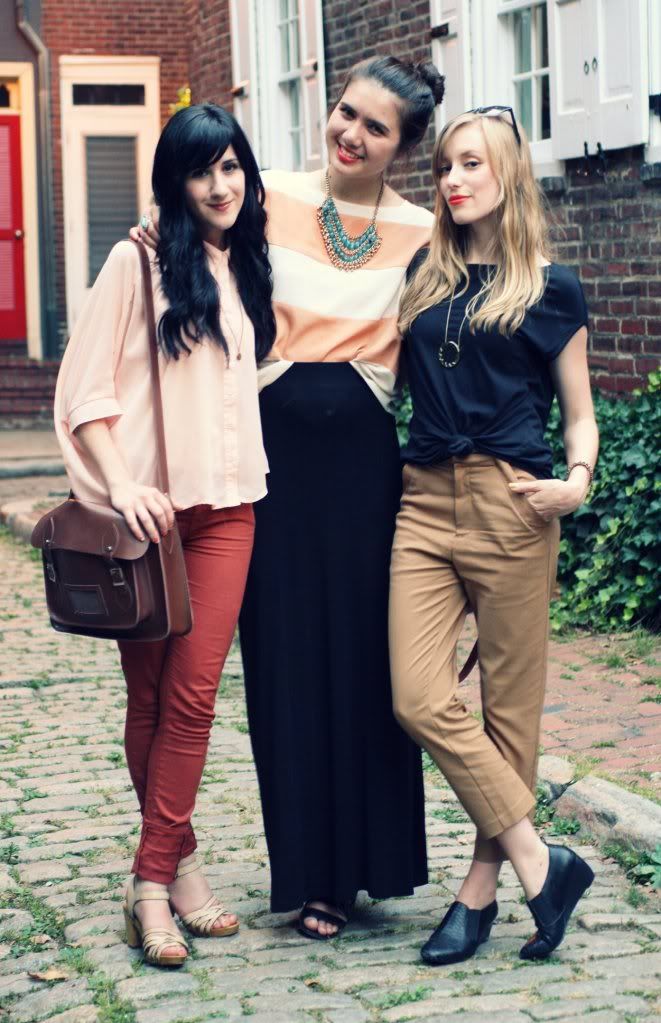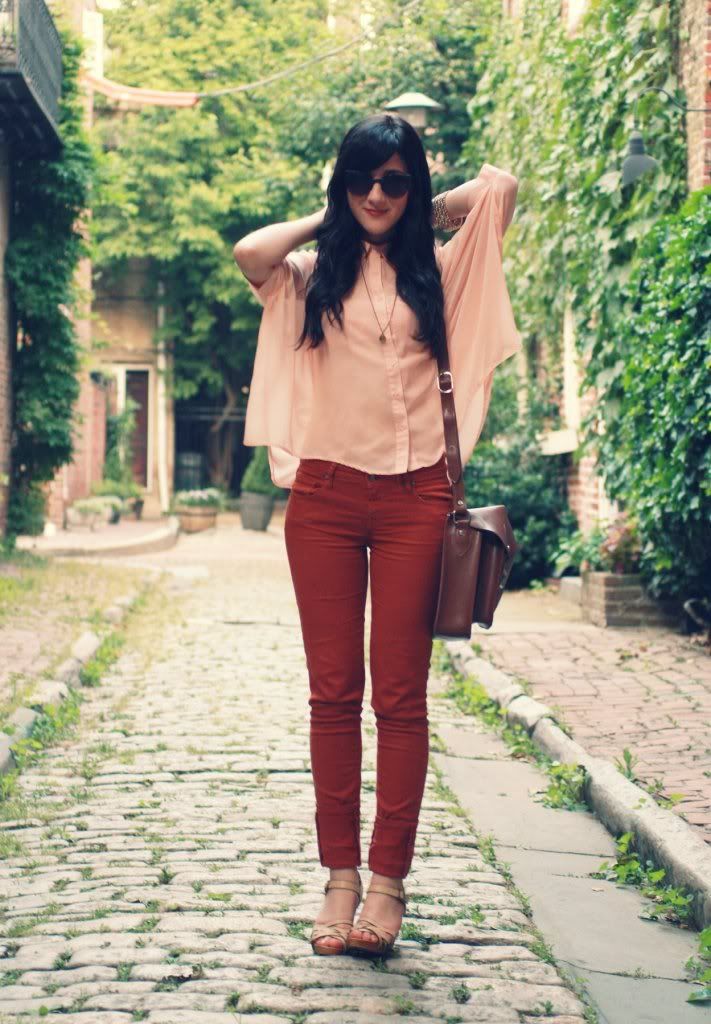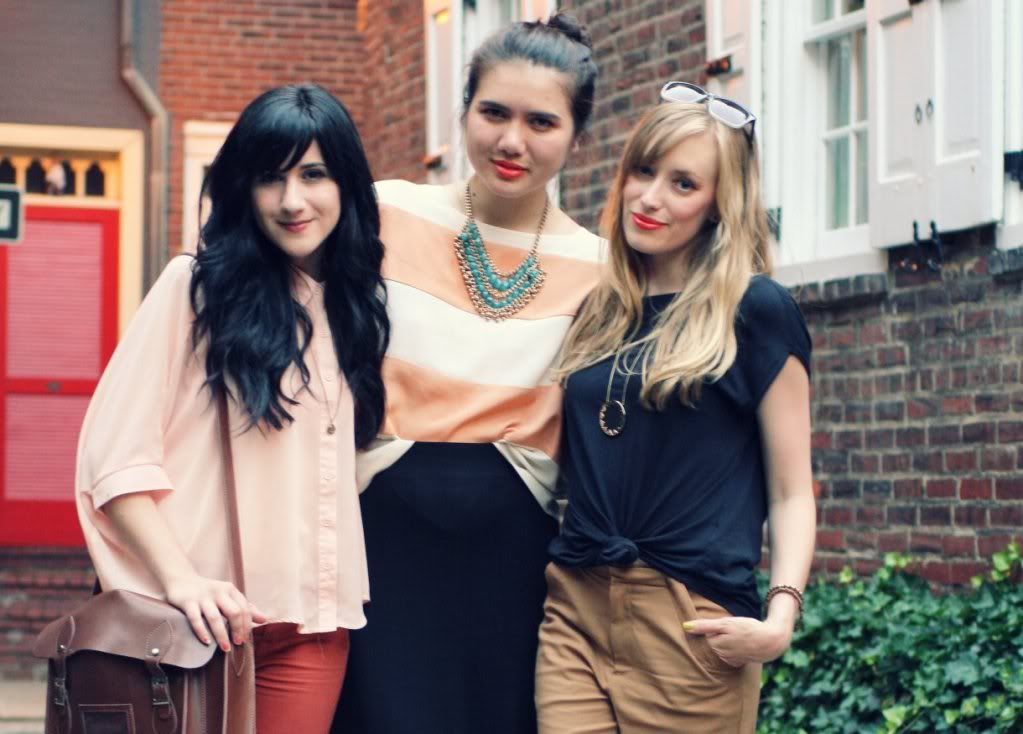 Minus the scorching heat, this was such a lovely evening! I met up with Dylana
and Kim for drinks and what just happened to turn into Sex and the City and
pizza at Kim's place! Love these gals. It was the perfect way to unwind
after the super hot day. Before doing so, Kim's boyfriend so
kindly took these photos. Such a fun couple! Anyways, I am so happy that
it is the weekend and I cannot wait to do more exploring in this city!
Definitely going to be staying busy. Abou
t the outfit: I have
been meaning to share these pants with you from Raven Denim. I am seriously
obsessed with the color. It adds a touch of fun and uniqueness to any outfit, I think. I
paired it with this peachy Romwe top because I was in an experimental mood. Yes,
wearing a bunch of bright colors is experimental to me! Haha.

Well I hope you all have a lovely weekend! Enjoy this pretty month of June.
**EDIT** Just wanted to give you all a lil' preview of a lookbook I shot for
Le Mode Accessories
! Totally in love with all of the pieces. It will be up this
Monday but I am just so excited I wanted to give you all a sneak peak below!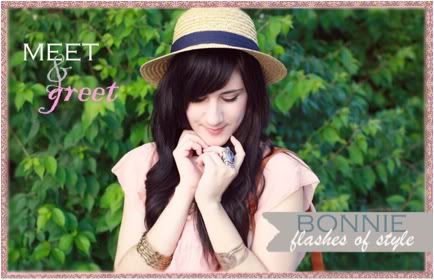 TWITTER.
wearing: top- c/o romwe
Remy in 'Aztec' denim- c/o
Raven Denim
bag- ebay
'Shift into Neutral' sandals c/o Modcloth
Sunnies c/o CALICO