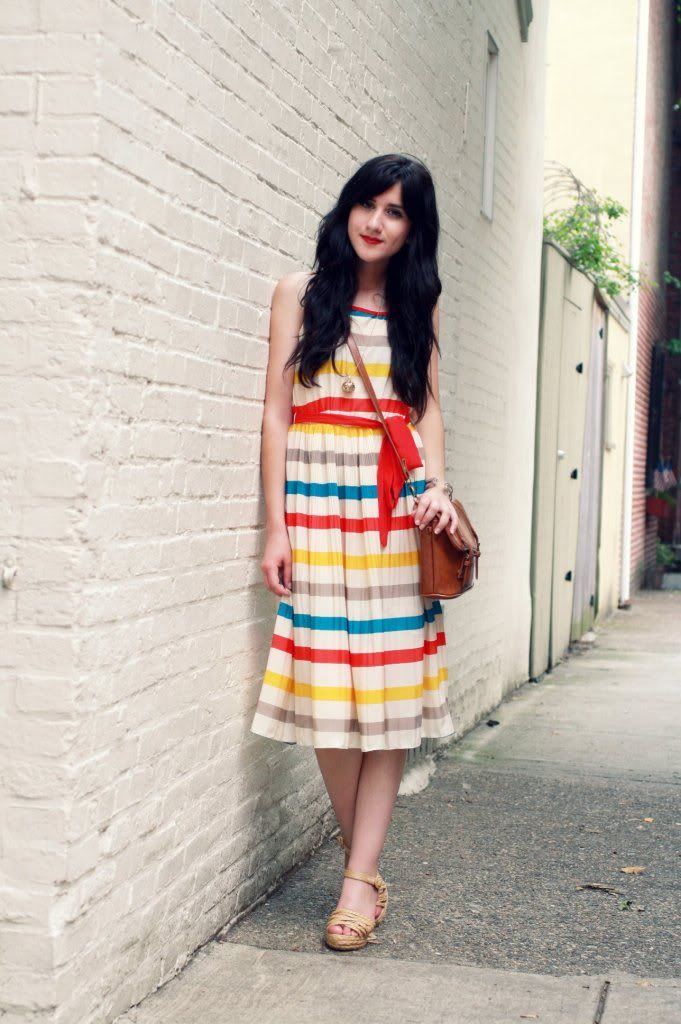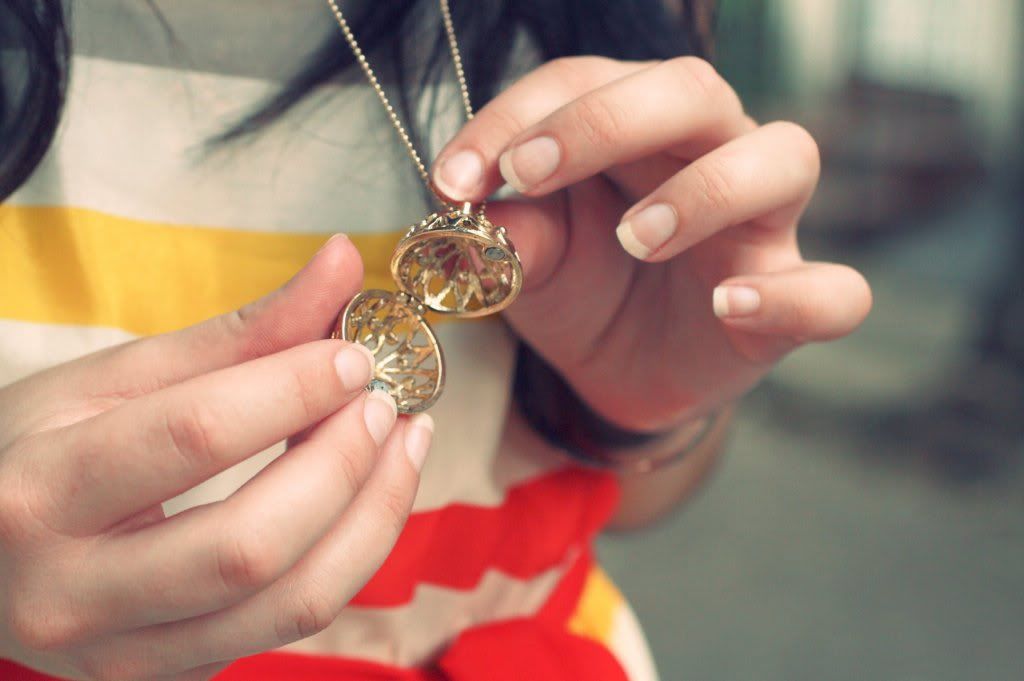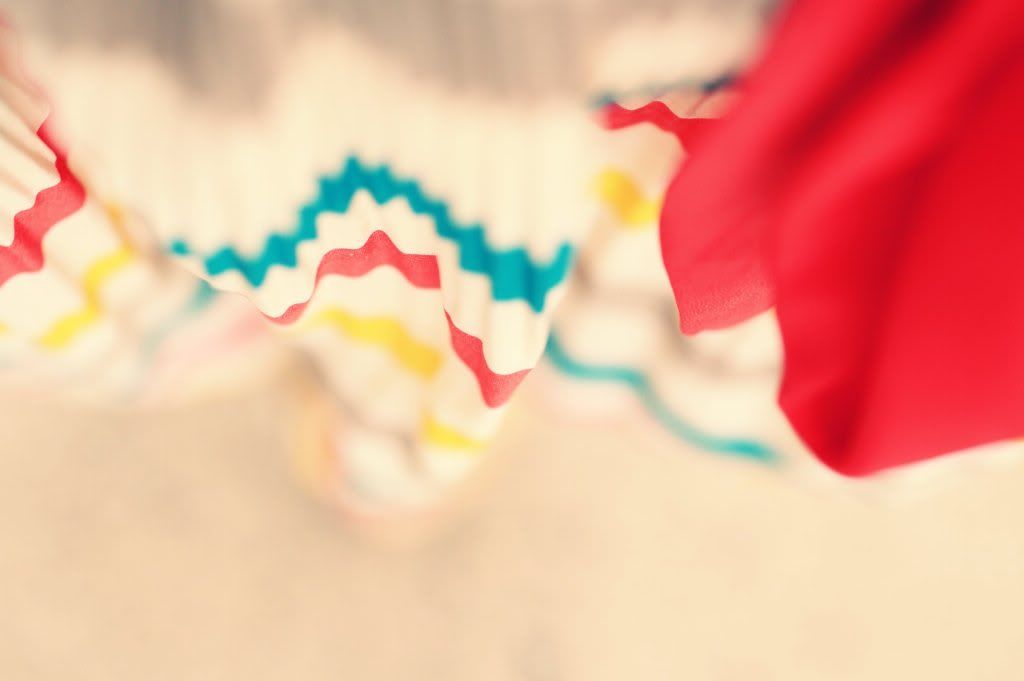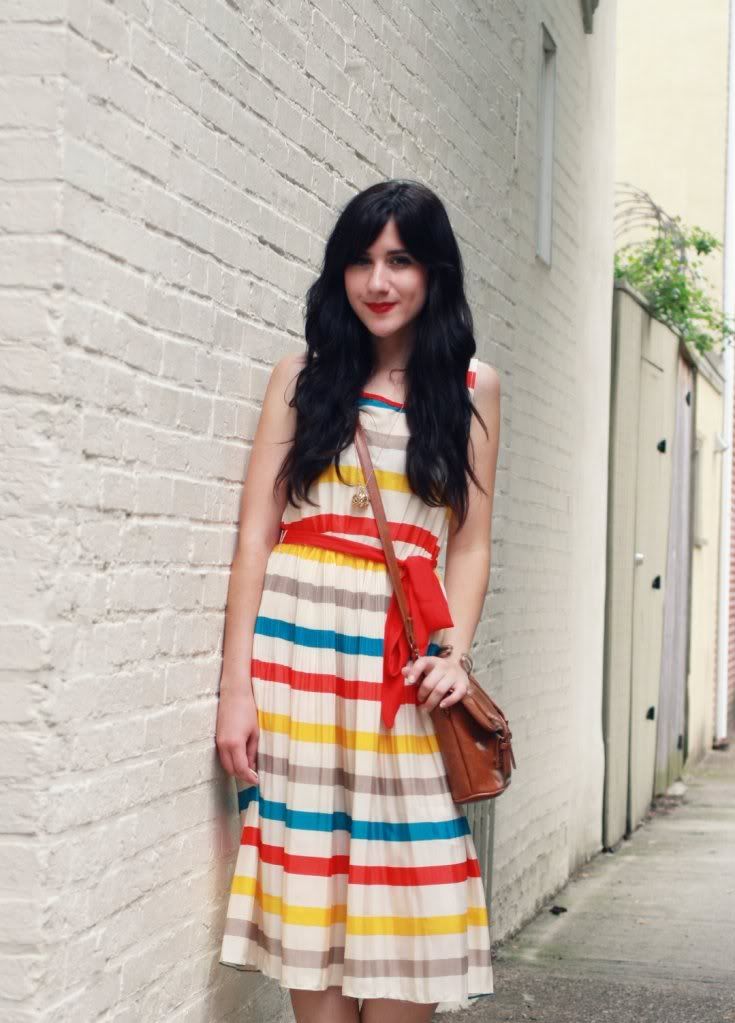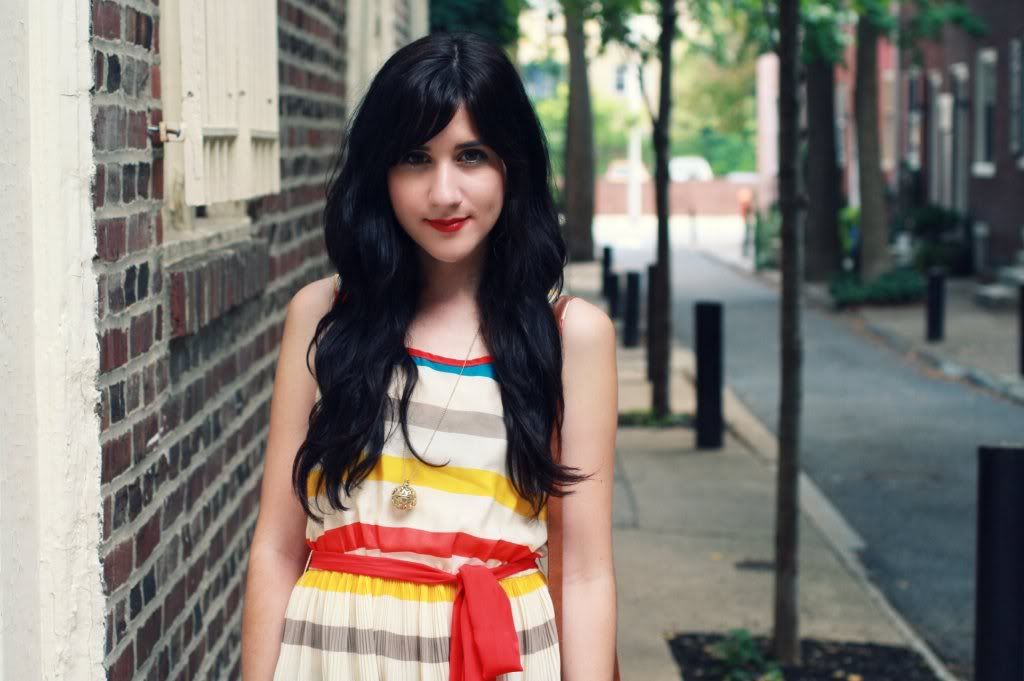 Meet my new favorite dress! I chose this white wall as the backdrop for these outfit
photos because I wanted this dress to be in the spotlight! I love the pops of color
and the vintage-inspired silhouette. There are tiny little pleats at the waist, and it
flows and blows with even the slightest breeze. Very fittingly it is called the 'carnival'
dress. Dylana pretty much guessed it without even knowing, and said it looks like
I should be holding some cotton candy! I am also in love with this necklace as well,
because it reminds me of the necklace Mia Farrow had in Rosemary's Baby. Freaky
movie, but really cool fashion. I have had a few necklaces like this before but they
have all broke. I have a feeling this one will last.

Ryan arrives later today and I absolutely cannot wait! Hopefully I can trick him
into surprise appearing on this blog again! Have a lovely weekend, lovelies.

TWITTER.
wearing: 'Carnival' dress c/o
ThreadCase
'
Curiosity Catcher
' Necklace c/o
ModCloth
Shoes- Steve Madden
bag c/o
VJ-style